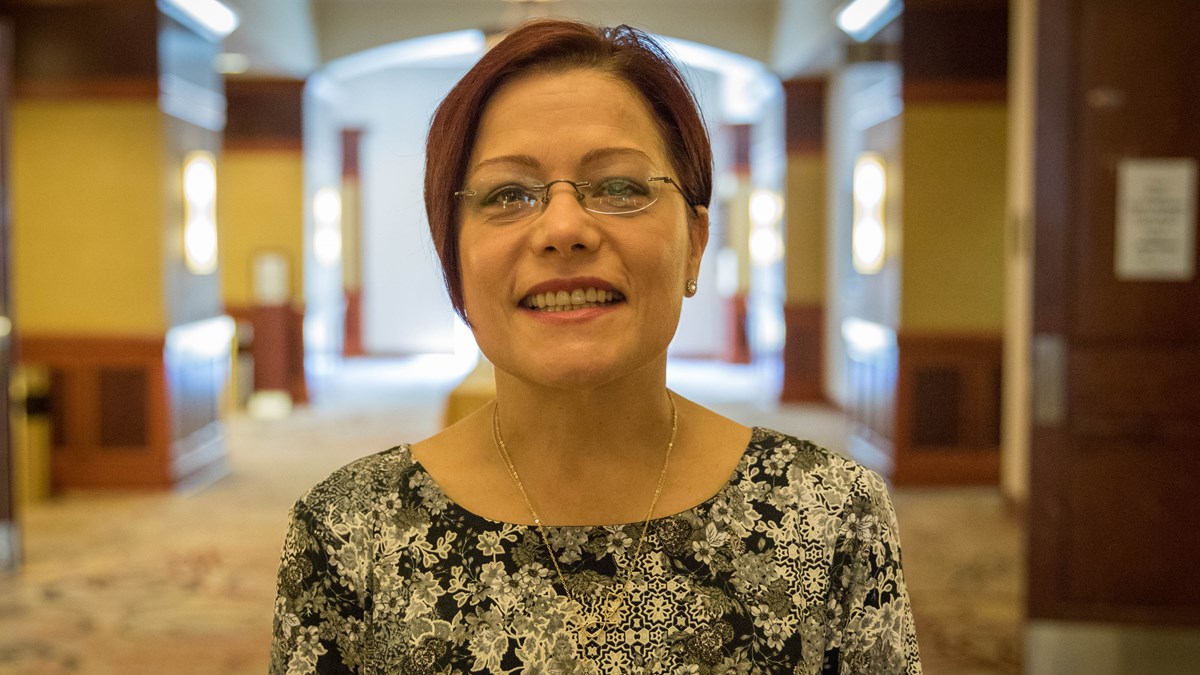 Hometown:

Paden City, West Virginia

Undergraduate Degree:

Professional Writing (1989) Biology/Pre-Medical (2015), Wheeling Jesuit University / University of North Florida

Graduate Degree:

M.D Degree, West Virginia University
Jane Tuttle has always known she wanted to be a doctor. She was one of many siblings, and as a child her parents would clear the family room so that she could enjoy one of her favorite television programs – M*A*S*H – where she watched Hawkeye Pierce and Trapper John McIntyre patch up wounded soldiers on the battlefield in Vietnam.
Growing up in a small West Virginia town, Jane's access to the advanced high school math and science courses that would allow her to excel in a college program geared toward medical school was limited. She opted to complete a Bachelor of Arts Degree in Professional Writing at Wheeling Jesuit University in Wheeling, West Virginia, graduating in 1989.
Jane met her husband at WJU and moved to Jacksonville, Florida, soon after graduation. She landed her first job as a technical writer preparing computer software manuals. She quickly realized that she wanted to design and develop software rather than write about it and moved into a data/systems analyst position where she helped develop the first internet banking system for Bank of America.
As she advanced in her career as an IT project manager, she never forgot her dream of being a physician. And, as life often goes, she was served with some curve balls in her 40s. Reading online, she discovered an article entitled, "It's Never Too Late to be a Doctor," by Madison Park.
"They must mean someone in their 30s, not me in my 40s," Jane thought as she read the story of a military physician assistant serving in Iraq who studied for his medical admissions test between missions. Turns out, by the time he finished medical school he would be in his 50s.
"At that moment, I made my decision on the spot," she said. "I completed a post-baccalaureate pre-medical program at the University of North Florida and headed back to my home state to prepare for the Medical College Admissions Test."  
Jane has excelled in her coursework in West Virginia University's doctor of medicine program. She says that the human system isn't that much different than a computer system.
"There is a process and rules to follow, and everything fits together," said Jane. "It was not a huge transition from doing computer systems to learning about human anatomy and physiology. Serving as a project manager for so many years helped me manage the heavy load of schoolwork. I do everything in spreadsheets." 
Jane was also admitted into the School of Medicine's Culinary and Lifestyle Medicine Track where she is learning about nutrition, food science and preparation and lifestyle management so that she can educate patients to help prevent certain chronic medical diseases.
Jane will participate in WVU's White Coat Ceremony on March 23, 2019, where second-year medical students are honored as they mark the transition from basic sciences to clinical services, from reading about illnesses and diseases to diagnosing them, and from learning about treatments to prescribing them.
"It feels more appropriate to receive our white coats at this point in our education," said Jane. "You have to get through the classroom before you get to the clinic, and this reflects the fact that we have been successful for the first half of our medical program and that I know I will be become a doctor. We have passed the first large hurdle."
While many medical schools around the country distribute the white coat to students at the start of their programs, WVU chooses to award the white coat after the second year of medical school. The White Coat Ceremony marks the importance of the doctor-patient relationship and the relevance of the white coat as a cloak of compassion.
Jane will join around 40 of her classmates as they head to WVU's Charleston Campus to complete their third and fourth years of medical school. Several other classmates will complete their education at WVU's Eastern Campus, and many will remain at the Morgantown Campus.
"Charleston was my choice," said Jane. "I like new experiences, and I am not afraid of the unknown. Charleston is a bigger town in a different part of the state, and I'm looking forward to the more personal experience I'll have there."
Jane tells everyone who has questioned her decision to return to school and enter a program that she will not finish until she is over the age of 50 that it's never too late to chase your dream.
"By the time I graduate and finish my residency training, I'm going to be happy doing what I love," she said. "I'll be in my 50s no matter what I'm doing, so I might as well go for the gold and do what makes me happy. It's a ton of work, but if you can put in the effort you will reap the benefits that last for a lifetime."
For more information on the School of Medicine, visit medicine.wvu.edu.