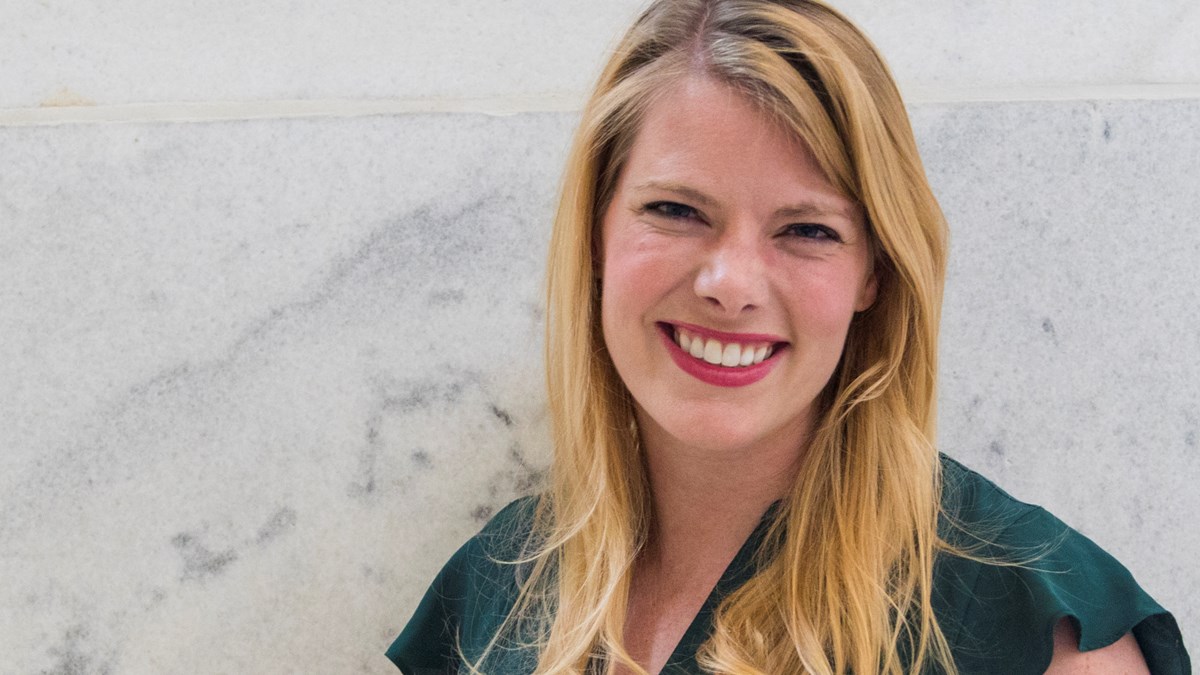 Hometown:

Morgantown, W.Va.

Graduate Degree:

Physical Therapy, West Virginia University
What's your name and hometown?
My name is Robyn Pollard and I now consider Morgantown as my hometown having lived here for the past 10 years.
Why did you want to become a physical therapist?
I considered pursuing a medical profession and physical therapy jumped out at me. It is a profession with a very high job satisfaction rating and every physical therapist that I have shadowed really loves what they do. I also like that there are so many different niches and specialties in the profession if I feel the need to try something new.
What was it about WVU that made you choose to go here?
WVU was the perfect choice for me because I have established a great life in Morgantown with my family. Morgantown and the state of West Virginia just feels like home. Through my undergraduate classes here I also knew that the staff takes an interest in every student and that I would have a fantastic educational experience. 
What have your experiences at WVU been like?
What makes the physical therapy program at WVU so great is the dedication, compassion, and enthusiasm of every one of the professors. The professors are always willing to clarify and stay longer to help each student. They truly want every student to not only succeed but to become great practitioners and pioneers in the field. When you have great professors to teach you, your education becomes so much more worthwhile and exciting.
Do you feel prepared to enter the professional world?
WVU does everything possible to ensure that students are comfortable with real patient settings, be it the amazing simulation lab that can have actors act out scenarios or simulate a real hospital setting down to the bed and IV lines to even making realistic wounds. My class will also participate in many clinical settings that will make the transition to the professional world much easier. I couldn't ask for a better foundation on which to build a professional career.
What's next for you? 
I like to focus on the short term and longer-term goals. Right now I am looking at learning all I can this summer and with my future studies and then I will have a more clear picture of the kind of practice that I want to pursue in the future.
What was it about Physical Therapy that got you excited?
I thought I had a pretty good understanding of the profession coming into the program, but what really got me excited was the vast amount of things that I did not know about the physical therapy profession. We are learning so many new and interesting areas of therapy, from wound care to cough secretion clearing that I had no idea was in the realm of physical therapy. I learn something new every day and that gets me excited!
Was there a particular moment you thought 'This is absolutely the right career for me.'
I experience this thought more and more as my coursework continues and I am exposed to more areas of physical therapy. There are some things I wish I didn't have to have to do, but learning new aspects of the profession has made me realize that this is the right career for me.
How has your time at WVU shaped you?
WVU has been amazing in shaping me into the person I am today. I have found a new strength inside of me that has made me believe I am much more resilient than I thought. Going back to school at a slightly older age was intimidating. I was very worried about getting back into the swing of studying and wondered if I could retain all the information. There were definitely hard times, but your fellow classmates and teachers here at WVU are there to help you through.
Favorite thing about WVU?
My favorite thing about WVU may sound cliché, but it is the people. The staff and my fellow classmates are what makes this program great.
Have any professors made an impact?
As stated above many of the professors made an impact starting out with Dr. Mancinelli taking the time to listen and set me on the right path. Every professor possesses great strengths that complement each other and ultimately make an ideal instructing team. 
What goals do you have in PT?
I think I have the same goals that every PT has, to never quit learning and to always work towards becoming a more skilled, knowledgeable therapist for the benefit of my patients. My degree will allow me to work in numerous settings that help people gain back strength and confidence or to simply adjust to a new way of life.