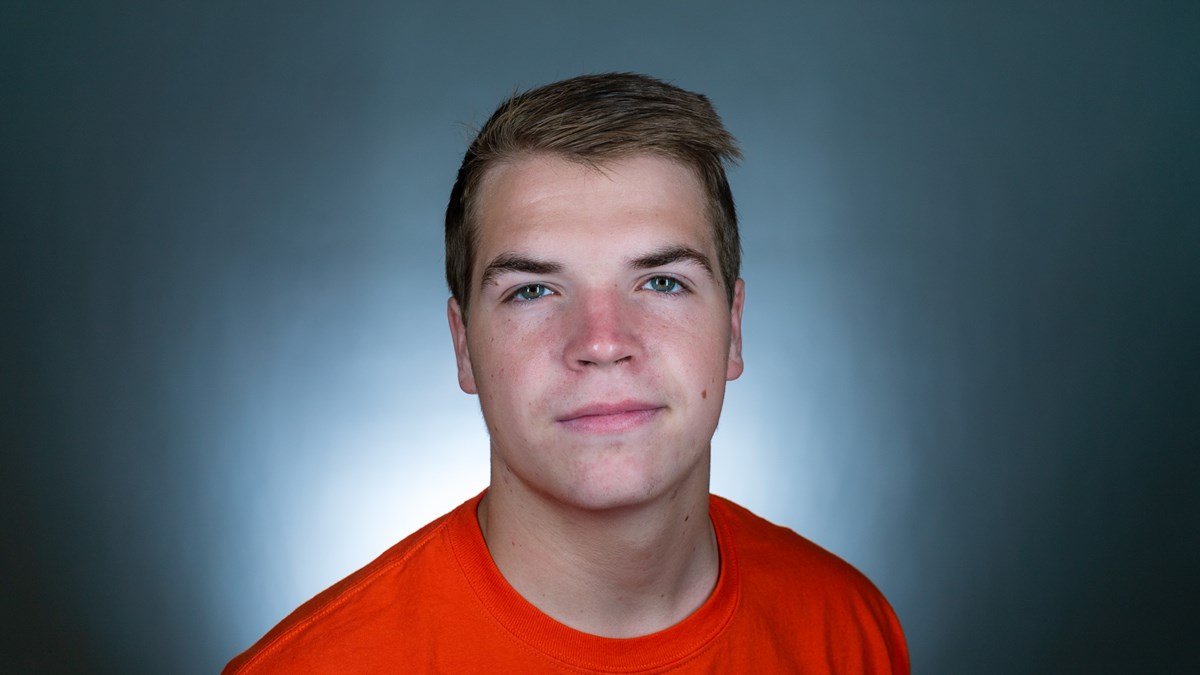 Hometown:

Forest Hill, Maryland
What do you eventually want to do career-wise?
My passion is to receive my M.D. degree and specialize in orthopedics.
Why do you want to pursue this career?
Science and medicine have always been my strongest subject and has always drawn my interest. Being able to work with a team of doctors to diagnose and treat patients is something that fulfills my ambitious and creative desires. Licensed physicians go through some of the most rigorous and lengthy education and training programs, to me this is a challenge that I want to tackle, and I know will leave me gratified.
Why did you choose this major?
I choose IMMB because I knew it would open so many doors for me. IMMB also fell right into my field of interest, so I knew I would be studying something that interests me. IMMB also provides you with ample opportunity to begin undergraduate research and allows you to succeed in any professional school after you finish your undergraduate degree.
Why did you choose WVU? 
I choose WVU because it felt like home the moment I stepped on campus. West Virginia's campus is embedded in the mountains and neighbors the Monongahela river, this provides wonderful views as you transition from class to class. I also have family who attended WVU and raved about the opportunities it provides and how the staff sharpen student's education and allow for success inside and outside of the classroom. I felt comfortable choosing WVU because I knew I would make lifelong friends and it would provide me with an exceptional educational foundation for my future endeavors and my career.
What would you tell prospective students about your experience at WVU and the School of Medicine? 
I would tell future students to relax and try to lose some of the stress of entering college. WVU and its School of Medicine allowed me to feel comfortable and at home. They also homed in on my skills in the classroom and taught me how to be a successful student. The School of Medicine specifically prepares you for any profession in the professional health field and open up every opportunity to participate in research or any other interest you may have.
Have you had any particular professors or faculty members who have made an impact on you while at WVU? If so, how?
One professor who has impacted me was Dr. Meenal Elliot. She teaches the first Microbiology Colloquium IMMB majors take freshman year. She provided me with a solid base of laboratory skills that translate to many other lab-based research opportunities. Dr. Elliot was also very accommodating and answered any question our class had so that everybody understood. She also taught our class how to think critically about conducting research successfully.
Have you participated in any clubs, student organizations or other groups in the School of Medicine? If so, do you have any special experiences to share?
I am involved in the WVU American Society of Microbiologists chapter. As a group we volunteer in the local community and spread of the knowledge of Microbiology. Specifically, we volunteer every month at the Rosembaum house which holds the families of patients who have an extended stay at Ruby Memorial. This experience is extremely meaningful as we get to serve the families food and sit and talk with them in hopes to put some joy into their day.
Share something unique or interesting about you that others may not know?
I am a superfan of all sports and athletics. I also played football, baseball, and basketball throughout my childhood and into high school. As I am from Baltimore, I am a huge fan of all Baltimore sports.
Is there anything else that you feel would be pertinent for your profile? Anything you think prospective students would want to know?
As a current student, I understand the stress prospective students have in selecting a college to attend and what to major in. I would just want them to know that WVU will make you feel like you are at your home away from home and professors and peers will help and push you to succeed as a student and as a person.