A Critical Moment for West Virginia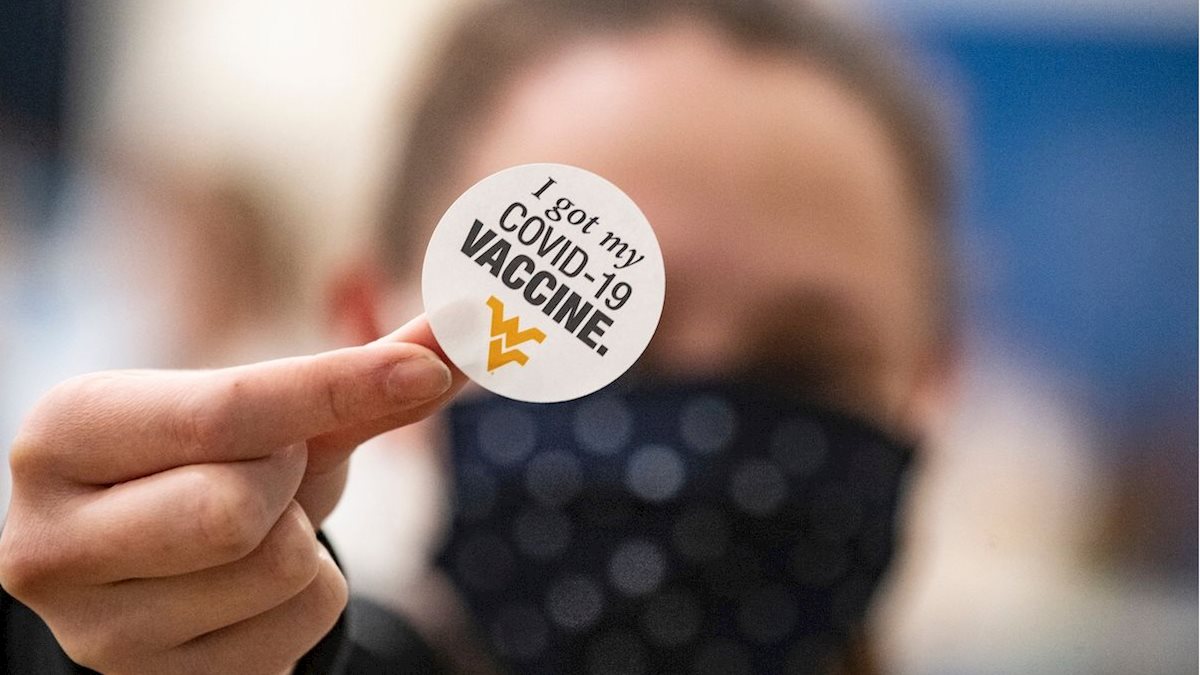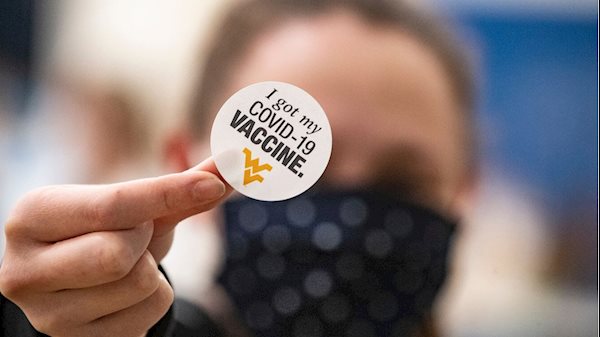 West Virginia is the state with the fastest growing, new COVID-19 infection rate in the country.

That's right, the entire United States.
We also have more West Virginians in ICU beds and on ventilators than at any other time in the pandemic. People are more severely ill from the Delta variant of COVID-19, and we are seeing more people dying on a weekly basis than a month before.
Our state is on fire and the Delta variant is consuming the dry timber in West Virginia that is unvaccinated residents. Our hospitals are being stretched to capacity and ICUs are filling up to greater levels than ever before.
To reduce the explosive growth of this surge and protect our state, we need more West Virginians to become firewalls.
We become firewalls by being fully vaccinated.
All of the data we are tracking in West Virginia, in the U.S. and around the world are clear. The surge in severely ill people with COVID-19 – in hospitals, ICUs and on ventilators – is primarily in the unvaccinated.
As we have been saying, the Delta variant is much more infectious than previous forms of COVID-19. We have warned that having more West Virginia residents fully vaccinated is the most important single intervention to reduce the surge in rapid rise of new case numbers, severe infections and ultimately, deaths.
We have seen a more than 20-times growth in new COVID-19 cases since the first week of July.
Today, we matched the peak of December 2020 in the number of West Virginian citizens hospitalized and exceeded our peak of ICU patients and those on ventilators.
Moreover, the number of hospitalized people has happened one hundred days more quickly than the previous peak.
It is happening explosively.
That is what the Delta variant does, and it's doing it in West Virginia.
We are also seeing more West Virginians dying now than we have since the vaccine deployment began. More than 40 West Virginia residents died this week of COVID-19.
The number would be much worse if older and more vulnerable West Virginians were unvaccinated. All West Virginians should follow their lead.
Remember, our state leadership group's two goals are to save lives/protect health and maintain hospital and health care capacity.
We are being threatened by the Delta variant on both areas in a greater manner than any previous time in this pandemic. Soon, at this rate of growth we will have problems identifying ICU beds to house critically ill patients, not to mention the trained staff to watch over them.
How can we turn the tide on this explosive growth of new cases and hospitalizations?
A recent New York Times article outlines that the average American's risk of being infected with COVID-19, if fully vaccinated, is 1 in 5000.
That is 0.02% of all vaccinated Americans get vaccine breakthrough infections. Remember, vaccine breakthrough infections refer to those people 14 days after full vaccinations that get reinfected with COVID-19.
In states with lower vaccination rates, higher transmission rates generated by the Delta variant and where older, more vulnerable citizens are the longest separated from their last vaccine, the rates may be higher.
Like in West Virginia.
In West Virginia, 6,763 people of about 137,000 total cases since vaccine administration began in West Virginia have suffered vaccine breakthrough infections (4.6%). However, when looking at the most severe complication of COVID-19, only 85 people out of 3,169 COVID-19 deaths occurred in fully vaccinated West Virginia residents. This places the risk of death by vaccine breakthrough at 0.03% for those fully vaccinated.
Vaccines provide tremendous protection against severe illness and death. These vaccines work against all forms of COVID-19.
Today in our West Virginia hospitals, the most severely ill COVID-infected West Virginians are unvaccinated. Specifically, 83% of hospitalized patients, 90% of ICU patients, and 93% of patients on ventilators are unvaccinated.
As is true in the rest of the world, in the U.S. and in West Virginia, the overwhelming majority of West Virginia residents suffering severe illness from COVID-19 are not vaccinated.
In fact, many studies reflect this fact.
In a CDC study based on data in Los Angeles County, California, the risk of being hospitalized if you are unvaccinated versus if you are vaccinated is 29 times higher. Israel found the risk was 9 times greater of being hospitalized if unvaccinated.
Numbers and statistics are sometimes difficult to follow, but the resounding message is that full vaccination for more residents is a key factor in our efforts to save lives and maintain critical hospital capacity.
We are at a deeply challenging time in the COVID-19 pandemic, where we are closer to our ICU capacity than we have been before. We are managing this carefully with our state hospital and system hospital leadership, but each resident will also need to run to this fire.
People are tired and want to leave COVID-19 in the rearview mirror, but it is time for us to act, together.
Choose vaccination.
Get tested if you are exposed to someone with COVID-19 or if you have symptoms.
Wear a mask indoors or around large groups of people.
Stay home if you feel ill.
Avoid crowds.
Consider monoclonal antibody treatment if you have the risk factors and are not vaccinated or are more than six months from your last vaccination.
Be smart West Virginia.
The future of many lives depends on it.
Clay Marsh, MD
West Virginia COVID-19 Czar
Vice President and Executive Dean, WVU Health Sciences