Conversations with Clay — Informal Lunch set for March 13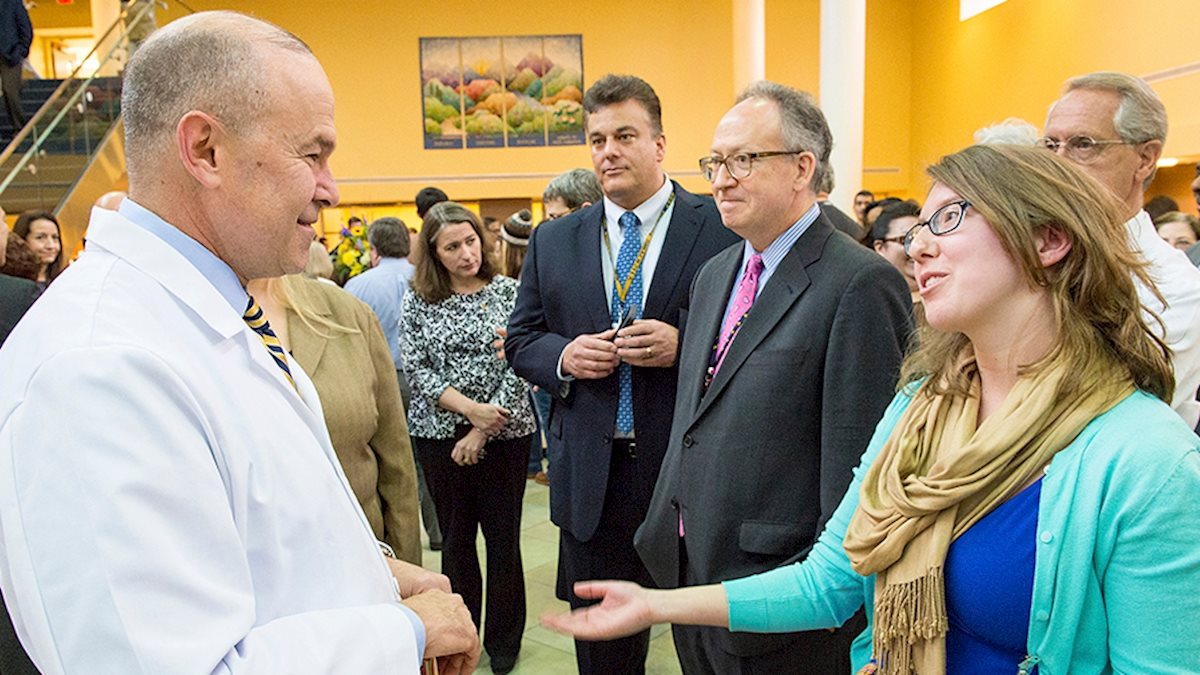 Clay wants to hear from you.
Dr. Clay Marsh recently hosted his first Conversations with Clay lunch — an informal way for folks to share questions, concerns and general things on their minds regarding the Health Sciences Center.
While all issues can't be resolved, Clay wants to work with the Health Sciences team to tackle what makes sense and has a positive impact. He and his group will be transparent, closing the loop on what they've heard and what they've done.

Here are some of the themes from the first Conversations with Clay, and how the team is moving forward with each:

• Restrooms – Because of the recent construction, the number of women's restrooms on the Ground Floor have been reduced and are now difficult to find. Great news — new men's and women's restrooms on the Ground Floor will be available in April with the construction completion. In the meantime, see the maps below of the Ground Floor with restrooms marked. If the number of available restrooms is still an issue after April, the team will reevaluate the situation.


• Compensation – Regardless of where an employee's paycheck comes from — WVU, WVU Medicine, WVU Research Corporation or UHA — everyone is working side-by-side to ensure the Health Sciences' mission is accomplished. There are differences in benefits, salary, holidays and work-life balance among those organizations. Each entity makes decisions based on their operating costs, number of employees, etc., and each group plays a critical part. Certain benefits are more important than others and that can change during your career. For example, for some, having more paid holidays is more important than increased health benefits. For someone else, they may prioritize salary.

Every employee should feel valued. The team encourages everyone to review benefits packages, and to make employment choices based on what is best for you and your family. Also, Clay's team will do a better job of reminding supervisors who have employees in each of these categories to be more mindful about scheduling and providing flexibility, where appropriate. If interest exists, the team will be happy to bring together a group of HR professionals from each area to answer questions. Individual, personal questions can also be directed to Human Resources.

Clay encourages everyone to attend an upcoming Conversations with Clay lunch and to share ideas for improving the HSC.
To be part of the solution, sign up for the next session, Friday, March 13, from 11 a.m. to noon. To ensure quality time to exchange ideas, the maximum is kept to around 20 people.