COVID-19 testing advice: 'Don't test too early'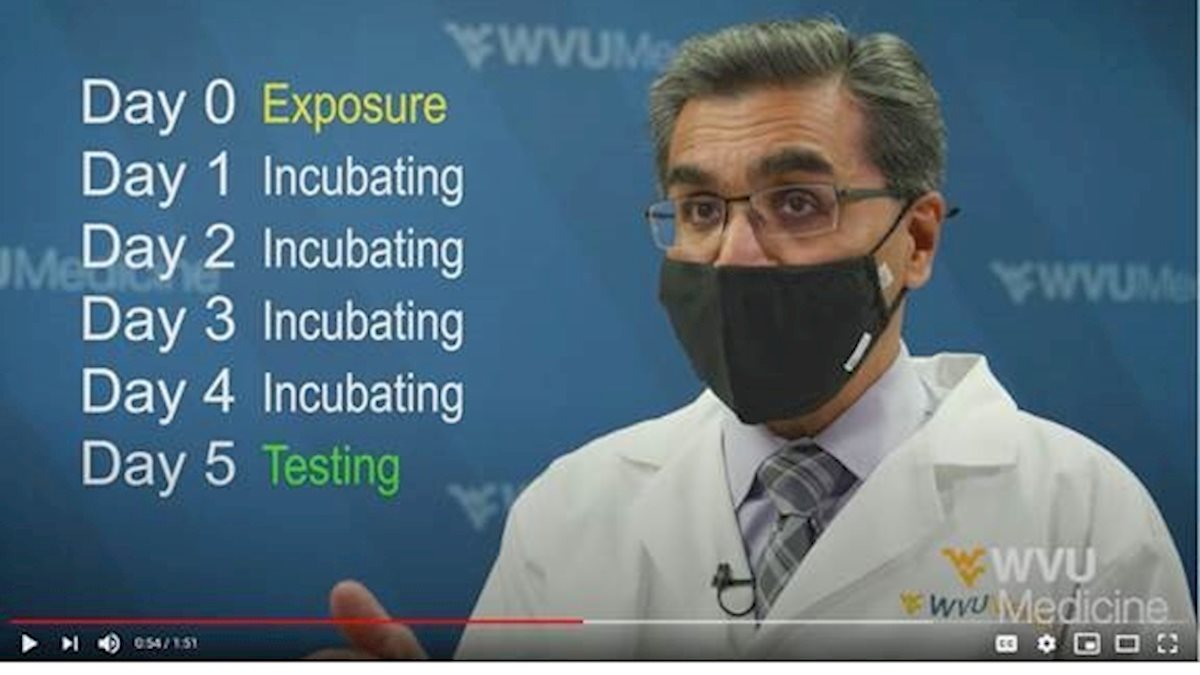 If you think you've been exposed to COVID-19, the ideal time to get tested is five days after a potential exposure, according to WVU Medicine Infectious Diseases specialist Arif Sarwari, MD, who chairs the WVU Department of Medicine. "It can take a few days after the exposure for test results to become positive. Testing too early can give you a false sense of security.
"Test results may be negative if you test earlier than five days, but that doesn't mean you haven't gotten infected," Dr. Sarwari continues. "Once you reach the five-day point after exposure to the virus, your test results may convert to positive. If your test results remain negative after five days, it's very likely that you were not infected by the virus."
COVID-19 is contagious from about a day before your test turned positive or you became symptomatic, says Sarwari, so it's important to wear a mask and quarantine during the five days after your potential COVID-19 exposure before you get tested.
Watch the video below to learn more.