Dedication held for WVU Rockefeller Neuroscience Institute Innovation Center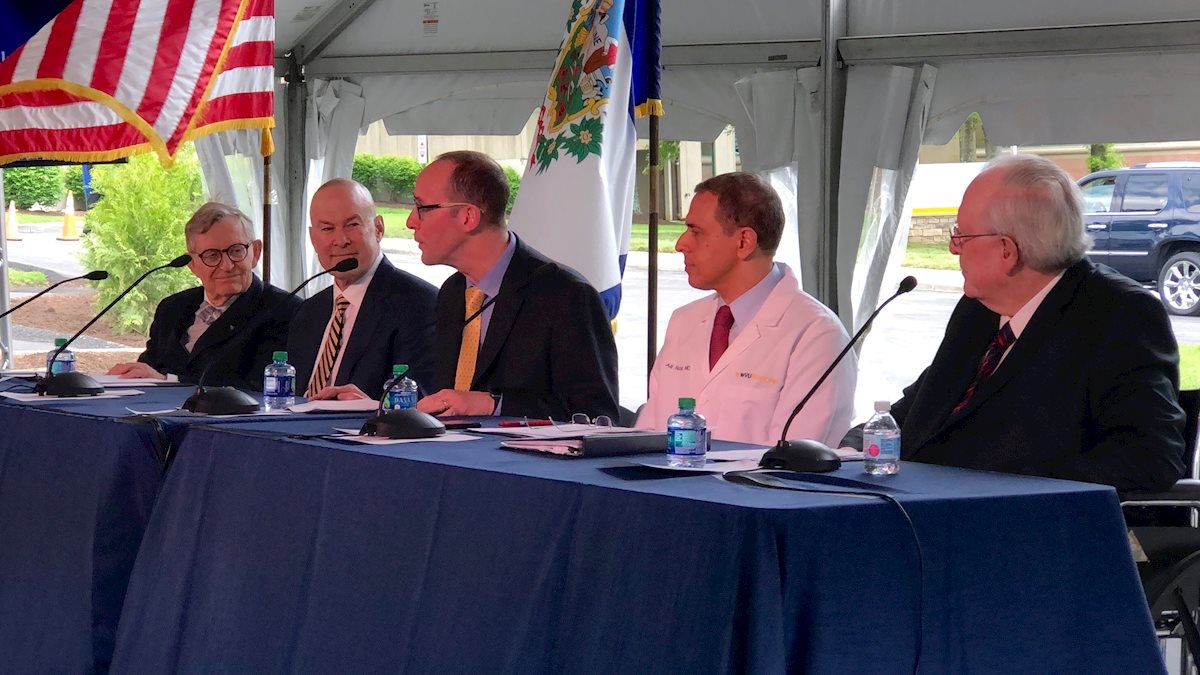 The West Virginia University Rockefeller Neuroscience Institute (RNI) unveiled its new Innovation Center on Wednesday (May 15).
RNI's new 78,000-square-foot Innovation Center is a dedicated building featuring the latest technology for rapid applied human research. This unique facility has unparalleled capabilities in Human Performance and Recovery, Neuromodulation, Virtual Realty, Imaging, and Neuroscience Predictive Data Analytics – all under one roof.
The Center is working with national and international experts in a variety of public-private partnerships designed to accelerate discoveries and translate them into real-life applications.
The dedication featured remarks from the RNI founder, Sen. John D. "Jay" Rockefeller IV; WVU President E. Gordon Gee; WVU Health System President and CEO Albert L. Wright, Jr.; Clay B. Marsh, MD, vice president and executive dean for WVU Health Sciences; and Ali Rezai, MD, executive chair, WVU Rockefeller Neuroscience Institute.
The event was followed by a reception and tours.
On Thursday, May 16, RNI convened its inaugural Summit, "Breaking Barriers," at the Morgantown Marriott at Waterfront Place. It gathered leading experts from across to world to explore the latest breakthroughs in neuroscience with a focus on combating public health challenges and optimizing brain health, performance, and wellness.
"The establishment of the RNI and the new Innovation Center reflects the vision of Sen. Jay Rockefeller to create a world-class facility in West Virginia to help tackle some of our biggest public health challenges, such as Alzheimer's and addiction," Dr. Rezai said. "We are excited to showcase our partnership efforts with academic, military, and sports science and industry leaders working together at RNI."