Dietz awarded grant to explore treating postoperative joint infections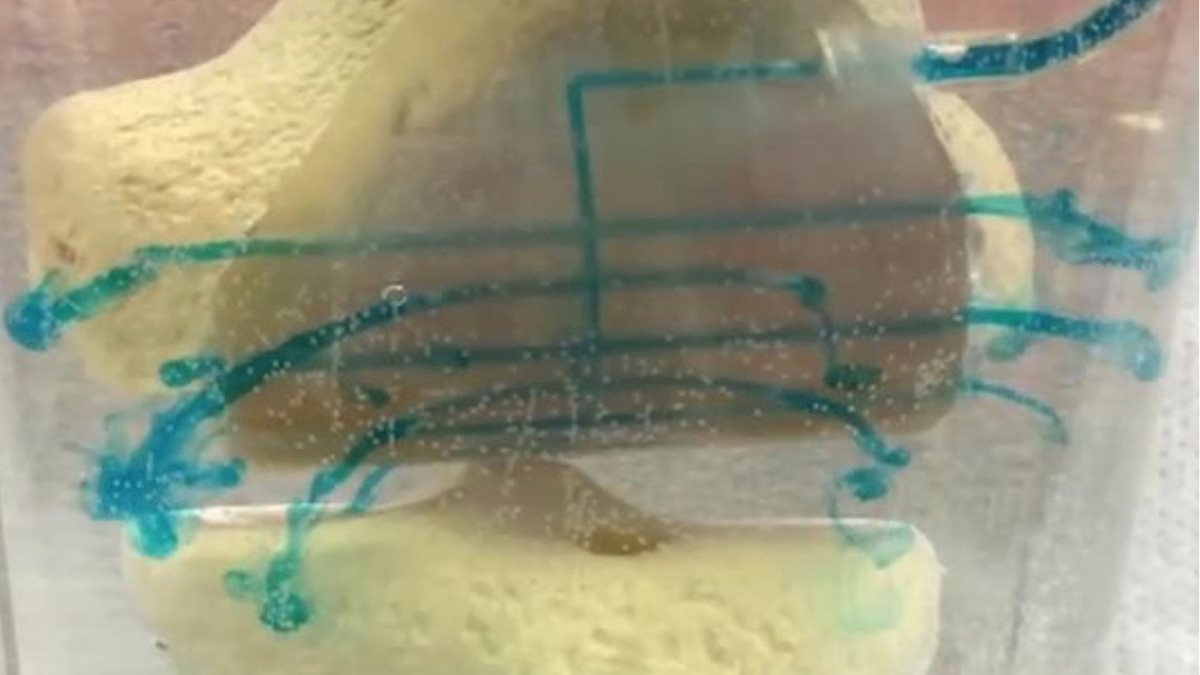 Thanks to a grant from the National Science Foundation, Matthew Dietz, M.D., an associate professor in the West Virginia University School of Medicine Department of Orthopaedics, and his colleagues can begin to understand how to successfully adapt and develop technology to combat rare infections in joint replacement surgeries.
Total hip and knee replacements have become popular for patients in recent years, and for good reason. With increasingly efficient surgeries and high success rates, it's a viable treatment for those with chronic joint problems.
But in some cases, a postoperative infection can occur with orthopedic procedures that's particularly troublesome to combat due to limited ways to administer antimicrobials in the concentrations needed to the surgery site in an effective way, and according to Dietz, the five-year mortality rate of this complication approaches that of colon cancer, approximately 30 percent.
"We really started down this path because we noticed the ability to provide better care for patients is limited by current technology. A device that can deliver antibiotics in a better and more complete way would really decrease the burden on the patients who get these kinds of infections," said Dietz. "Really the only way to treat them currently is through additional procedures that limit recovery and rehabilitation."
Along with his colleagues, Graig Marx, Dominic Lombardo, and Hamid Bhatti, Dietz will start down the path of exploring the viability of adapting or developing technology to combat these complications and what it would take to get an efficient modality of treatment in these complicated infections to market.
Dietz added that doctors are skilled in certain areas, such as performing surgeries, but may need assistance in others, like product development. That's where this grant aims to help fill those inherent gaps.
"Like any idea, especially in medicine, it's challenging to bring it to be fully translational. Getting it from bench to bedside requires a slightly different set of skills and knowledge base of the current market and how to develop new technologies for use," he said.
The solution wouldn't be limited to knee and hip replacements, but also orthopedic trauma, spinal infections and other joint replacements. According to Dietz, a solution to the problem could save the United States healthcare system more than $1.6 billion annually.
For more information about the Department of Orthopaedics, visit https://medicine.hsc.wvu.edu/orthopaedics/.