Dr. Garrett Butler receives award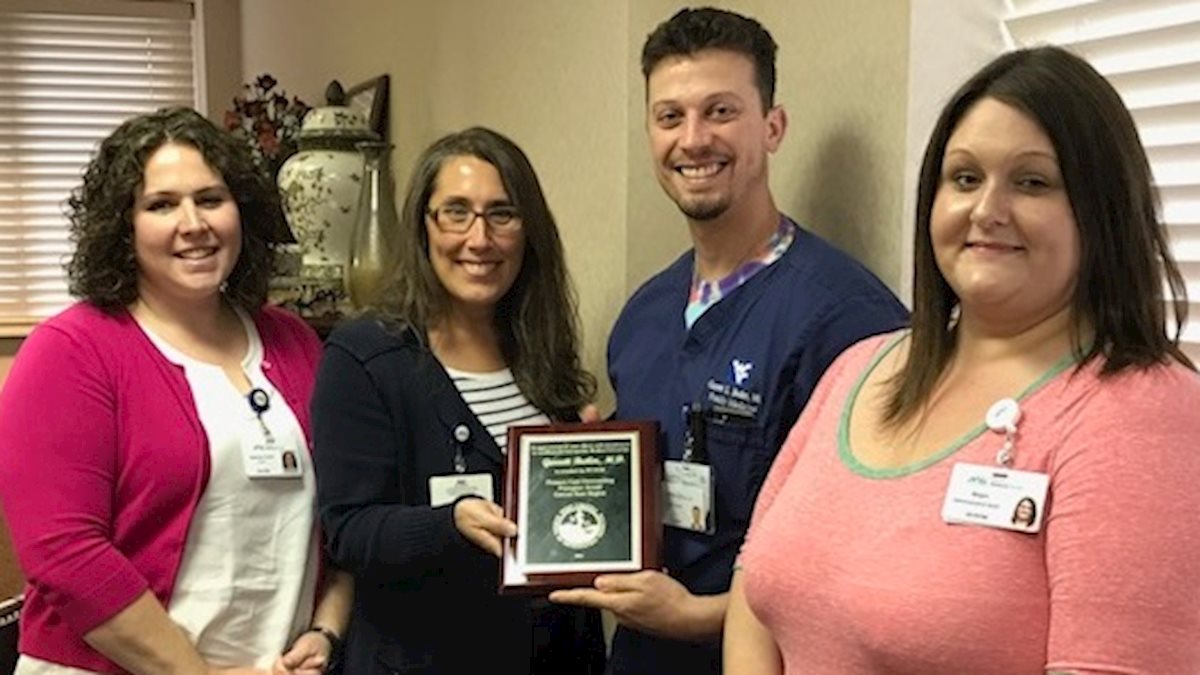 Each year, WVSOM presents two Outstanding Preceptors Awards in each statewide campus region. One goes to a primary care physician and one to a non-primary care specialist. The students in each region nominate preceptors for the awards. Our Region, the Central East Region, includes the central part of WV from Elkins and Buckhannon to Weston, Bridgeport, and Morgantown.
Preceptors assist and provide guidance to WVSOM medical students in their third- and fourth-year clinical rotations. The Outstanding Preceptor Awards are presented to physicians who exhibit professionalism and demonstrate excellence in teaching and mentoring. These health professionals have also demonstrated a commitment to community wellness and service.
In appreciation of his efforts and commitment to excellence in Osteopathic Medical Education, the Central East Region Primary Care Outstanding Preceptor Award for the 2017-2018 Academic Year is presented to Garrett Butler, MD.
Some comments from students about Dr. Butler on the nomination forms and rotation evaluations:
Dr. Butler has gone above and beyond for our class here in Elkins. For every patient, he goes over labs, what we should expect to see, and how we should expect to see cases presented on boards. He has also held a high yield board review every other week on his own accord. He has given us so much advice on what to expect in residency and as an attending. He truly emulates what it means to be a caring, compassionate, and knowledgeable physician.
Dr. Butler is a positive role model and an excellent teacher. He has a passion for medicine and a patient-first practice style.
Dr. Butler simply goes above and beyond for us. From being an excellent teacher during the IM rotation to agreeing to come on his own time twice a month to provide review sessions for boards. He also opened his home and made dinner for us while discussing residency and life afterwards. There really is no other preceptor who serves students and acts as a positive role model in the way Dr. Butler does.