Fall Nursing Expo welcomes prospective students, future nurses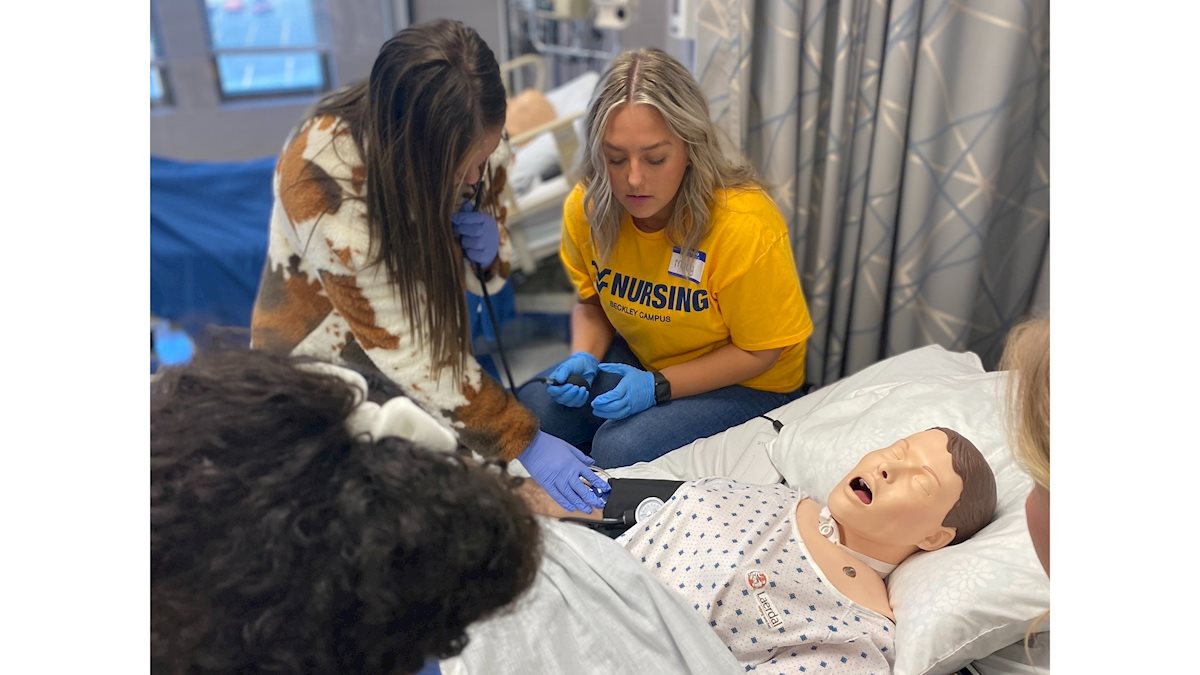 Hosted recently at the WVU School of Nursing Beckley Campus, the 2022 Fall Nursing Expo offered prospective students an opportunity to learn more about nursing as a career.
The fun, educational event offered attendees a chance to meet faculty, staff and current students, as well as a campus tour and hands-on demonstrations of CPS, heart/lung sounds, PPE/handwashing and more.
Parents and guardians were also included to attend an academic information session.
Refreshments, lunch and t-shirts were provided to attendees.
To learn more about the WVU School of Nursing Beckley Campus, visit admissions.wvutech.edu/academics/majors/nursing.