Free, personalized aquatic therapy sessions available for University community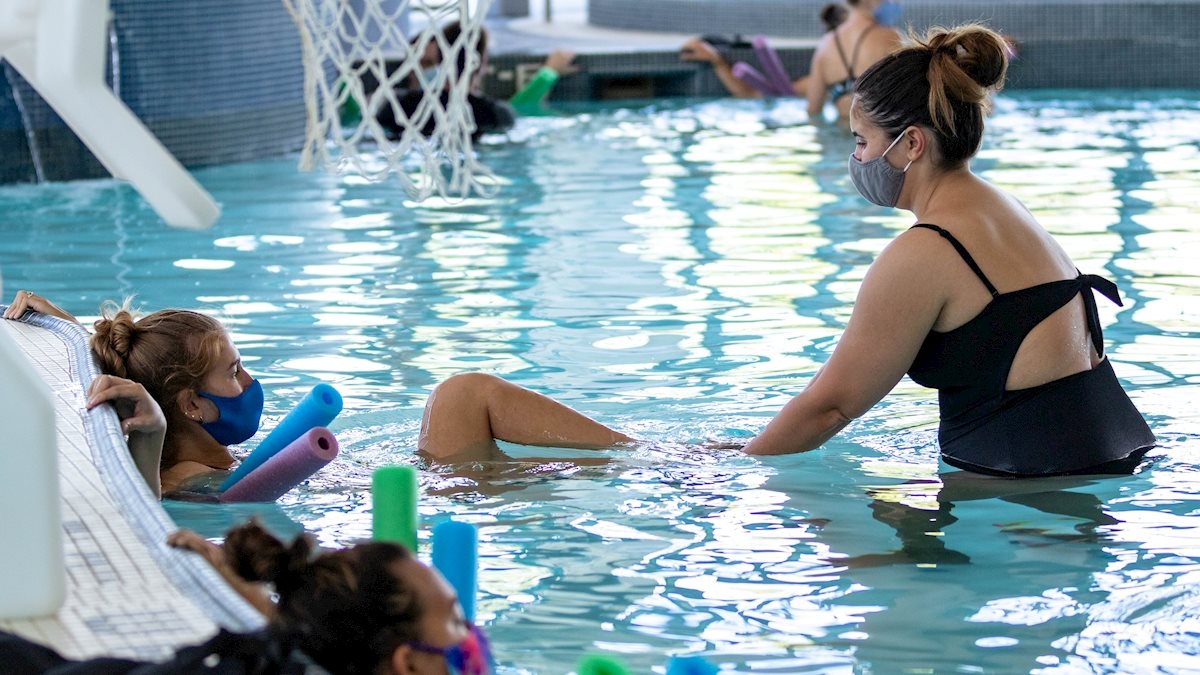 Under the supervision of Lori Sherlock, Ed.D., graduating seniors in exercise physiology with an emphasis in aquatic therapy will be hosting free one-on-one sessions at the WVU Student Recreation Center for adults and children who can benefit.
During the 30- to 60-minute sessions, participants will experience aquatic techniques used to improve range of motion, mobility, muscular strength and overall function, which may help with therapeutic treatment of joint replacements, injuries and other chronic health conditions.
The sessions are open to everyone, however, participants must have access to the recreation facility through student ID, membership or by purchasing a day pass.
Availability is from 11:30 a.m. to 5 p.m. on Mondays, Wednesdays and Fridays by appointment only. Individuals seeking to participate in the free sessions can sign up using this Google form.
If you would like more information about the sessions, please email Sherlock at lsherlock@hsc.wvu.edu.
For more information about exercise physiology, visit medicine.wvu.edu/exercise-physiology.