Global leader in physical therapy presents virtual lecture to WVU students and faculty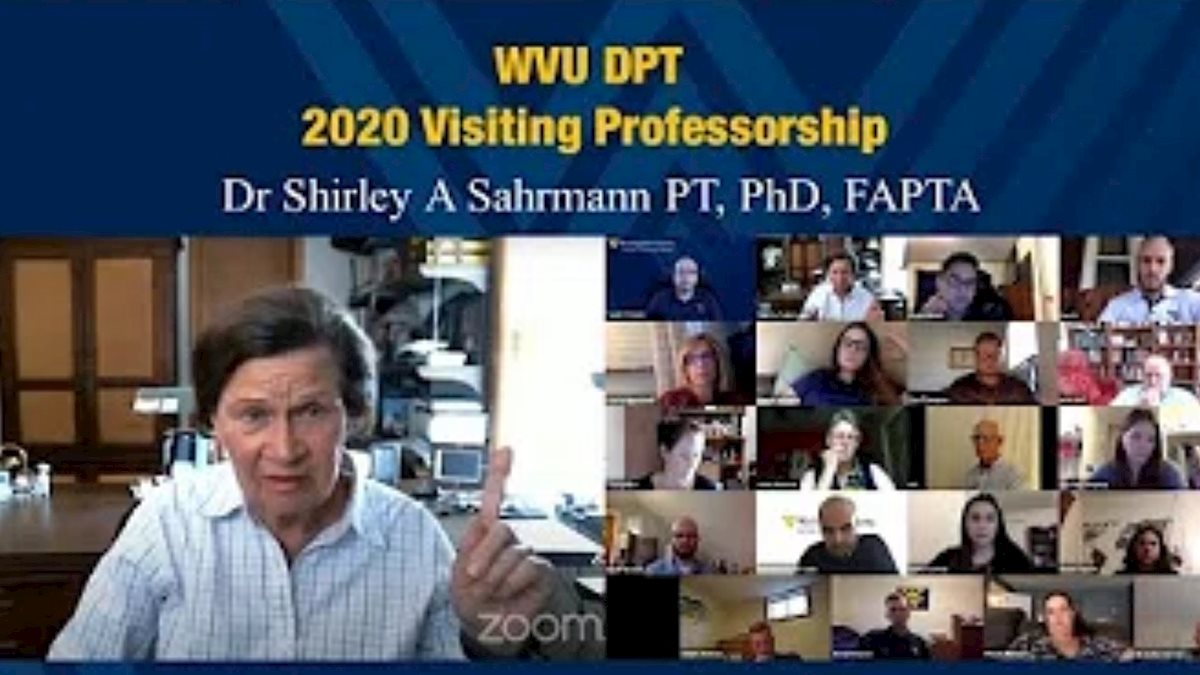 Dr. Shirley A. Sahrmann PT, PhD, FAPTA presented a unique, virtual lecture to the Division of Physical Therapy at WVU on Friday Sept. 11, as part of the Division's Visiting Professor lecture series. Dr. Sahrmann has been a leader in defining the profession as experts in the movement system. She shared her journey over nearly 60 years as a physical therapist, from treating polio survivors in the late 1950s under specific 'orders' from physicians, to becoming a movement system expert consultant within the interprofessional healthcare team of 2020.
Dr. Sahrmann is the author of a landmark textbook, Diagnosis and Treatment of Movement Impairment Syndromes, which has been translated into 7 different languages. This reflects the truly global reach of her ideas and approach. She has taught students and clinicians for over 54 years how to diagnose and treat movement impairments of all kinds.
Attendees were challenged to identify themselves as 'experts in the Movement System, just as cardiologists are experts in the cardiovascular system, recognizing movement impairments that cause pathology (kinesio-pathology) as well as the movement impacts resulting from pathologies (patho-kinesiology).' These concepts apply across all ages and body systems from the neurologic to orthopedic to cardiopulmonary and genitourinary, as all human beings move. "Define yourself by what you know, not just by what you do," she stated.
More than 120 students and faculty were excited to hear that much of this work was fostered at WVU, through the vision of the founding Chairperson, Dr. Sandy Burkart. According to Sahrmann, "WVU gave birth to the concept of movement diagnoses."
Dr. Burkart joined the virtual lecture, which can be seen in its entirety on the Division's YouTube channel, as a special guest for a lively question and answer session following the lecture.
The Visiting Professor lecture series began more than 15 years ago and has hosted many leaders in physical therapy education, practice and research over that time. The pandemic of 2020 did not stop this tradition, merely gave impetus for a new, virtual, approach.