Konrad named Department of Neurosurgery chair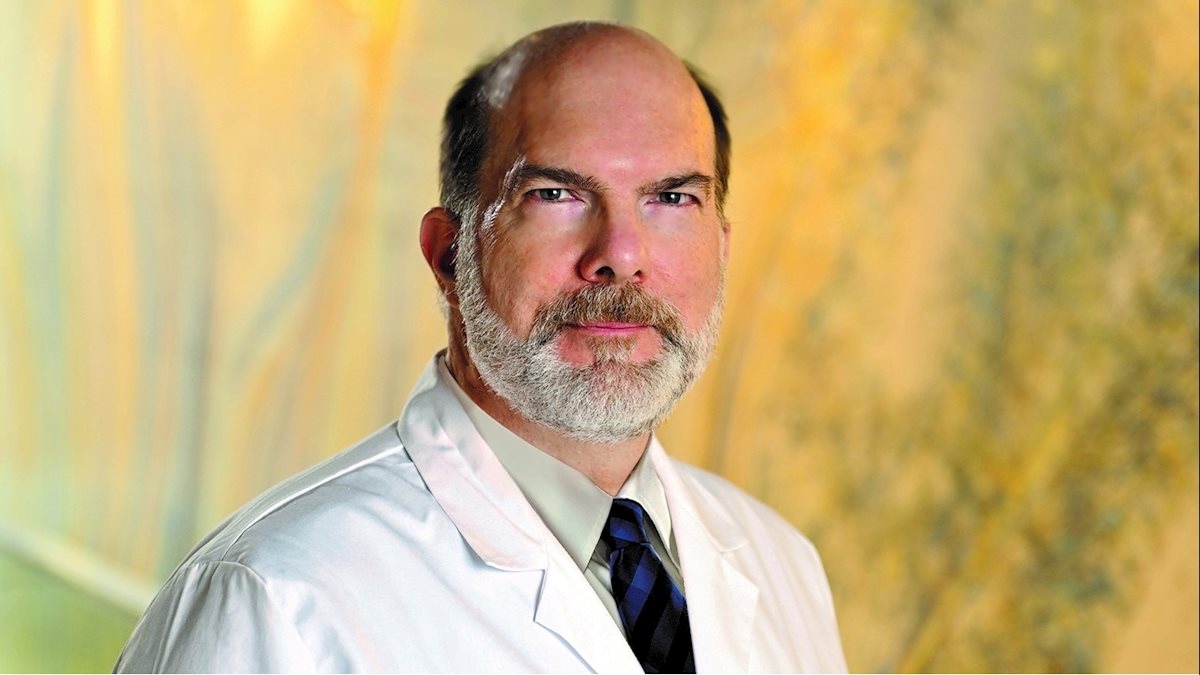 Peter Konrad, M.D., Ph.D. has been named chair of WVU School of Medicine's Department of Neurosurgery within the Rockefeller Neuroscience Institute.
Dr. Konrad, who joined WVU in 2020 after 22 years at Vanderbilt University, brings with him extensive expertise for world class patient care and clinical translational research, especially in neural engineering and neurological device technology and is eager to continue building on the substantial progress and growth of the department.
"We are fortunate to have a leader of the caliber and experience of Dr. Konrad," Clay Marsh, M.D., chancellor and executive dean for WVU Health Sciences, said. "He is a national and international leader in the field and has a passion for mentorship and cutting-edge research. Under the leadership of Dr. Ali Rezai and the Rockefeller Neuroscience Institute, we are innovating the field of neurosurgery here at West Virginia University."
As interim chair of Neurosurgery, Konrad has worked to expand neurosurgical services offered to patients. He aims to strengthen the academic objectives of the department to better train the next generation of neurosurgeons.
"We have an excellent team of clinical neurosurgeons, outstanding facilities and leadership support for the advanced neurosurgery services we provide," Konrad said. "Our department has a unique opportunity to continue to be national leaders under the umbrella of a visionary neuroscience institute – RNI. Our department will support and guide how healthcare, research, education and innovation play a role in the care of patients with brain and spinal cord disease, as well as a providing a foundational understanding of neuroscience."
Konrad earned his medical degree from Indiana University, Bloomington, Indiana, before completing a neurosurgical residency at Vanderbilt University. He joined the faculty at Vanderbilt in 1998, and among other accomplishments, developed one of the most extensive clinical programs in deep brain stimulation and functional neurosurgery.
"Peter Konrad is a national leader in neurosurgery, neurosciences and biomedical engineering," Ali Rezai, M.D., executive chair of RNI, said. "Since joining WVU, Dr. Konrad has advanced our translational neuroscience efforts and collaborations across the university, in particular, with the College of Engineering. We look forward to Dr. Konrad's continued leadership in advancing our patient care, research and education missions of the Department of Neurosurgery."
Konrad is a two-time graduate of Purdue University. Prior to attending medical school, he completed a master's degree in biomedical engineering and physiology where he developed device technology for cardiac implants. He went on to earn a doctorate degree, training under Presidential Medal of Technology Awardee Dr. Leslie Geddes developing animal models to better understand motor systems physiology during neurosurgery. He became interested in implantable medical device technology and neural engineering and sought to become a neurosurgical expert in the field of neurological implants.
Konrad served as president of the North American Neuromodulation Society (NANS) from 2020 to 2022.
"I feel honored to step into a department with a long legacy of leadership, training, character and progress," Konrad said. "I am excited to provide my own perspective to the rich history of this group and am delighted to help lead this department to its next level of distinction and accomplishment."
For news and information on the WVU School of Medicine, follow us on Twitter @WVUMedSchool, like us on Facebook, or visit medicine.wvu.edu.