Lesley Cottrell honored with APHA MCH Distinguished Service Award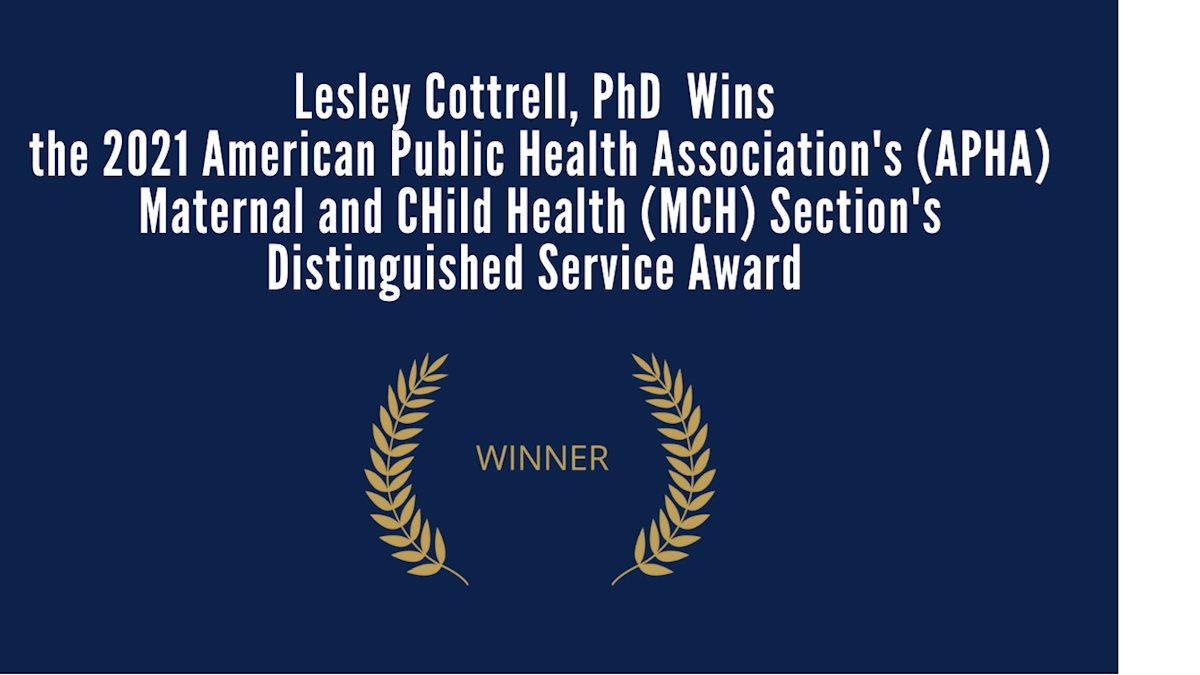 Lesley Cottrell, PhD, Professor of Pediatrics in the School of Medicine, Professor of Social and Behavioral Sciences in the School of Public Health and Director of the Center for Excellence in Disabilities at West Virginia University (WVU), received the American Public Health Association (APHA) and the Maternal and Child Health (MCH) Distinguished Service Award.
Every year, APHA honors excellence in public health leadership and innovation. Dr. Cottrell is recognized for her outstanding and ongoing service to the MCH Section and APHA in her role as the MCH Section's Co-Chair for Program Planning for the nearly 10 years. During this time, she has worked closely with MCH Committee Chairs and MCH Leadership to ensure the annual program represents the current topics and discussions within MCH and APHA.