MaryBeth Mandich receives music therapy advocacy award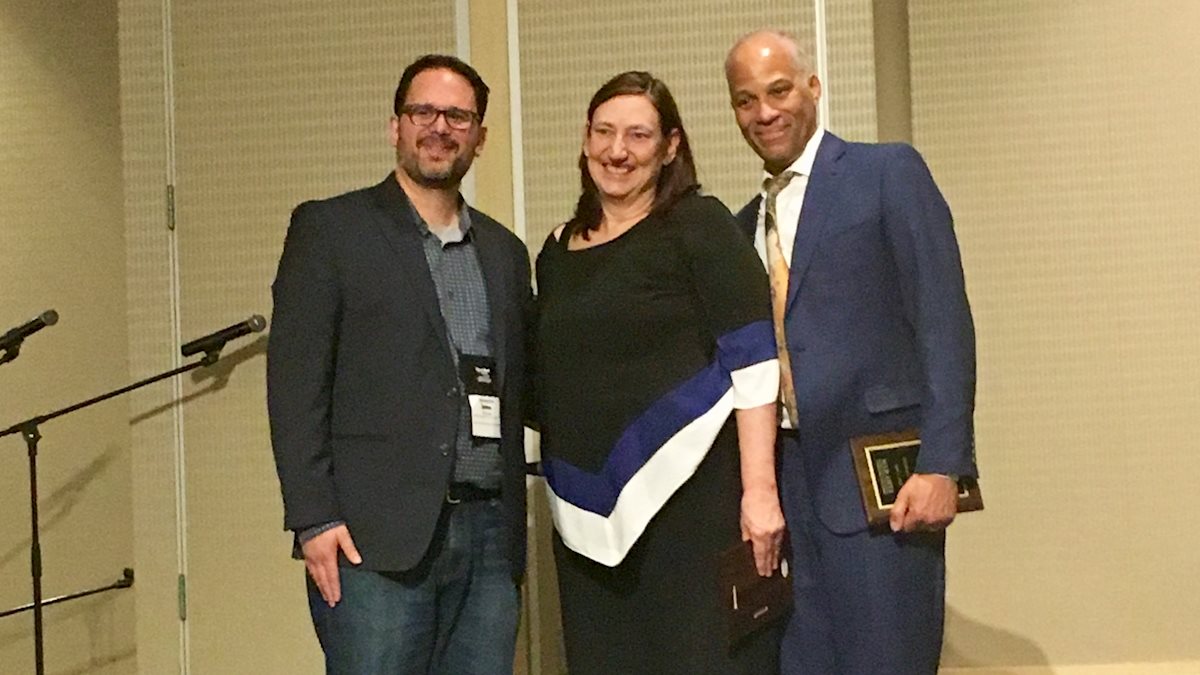 MaryBeth Mandich, PT, PhD, vice dean of professional and undergraduate programs in the West Virginia University School of Medicine, recently received an advocacy award from the Mid-Atlantic Region American Music Therapy Association (MAR-AMTA) for her work on the development of a musical therapy undergraduate degree at WVU.
Mandich, chairperson of the division of physical therapy, collaborated with Paul Kreider, associate provost for undergraduate education, and Keith Jackson, interim dean of the College of Creative Arts, to create the program's curriculum. Together, they also brought clinical music therapy services to J.W. Ruby Memorial Hospital and WVU Medicine Children's.
The three received their award at the MAR-AMTA regional conference on April 13 in Pittsburgh, Pa.