Planned gift distribution provides $1 million to expand graduate student opportunities at the WVU School of Medicine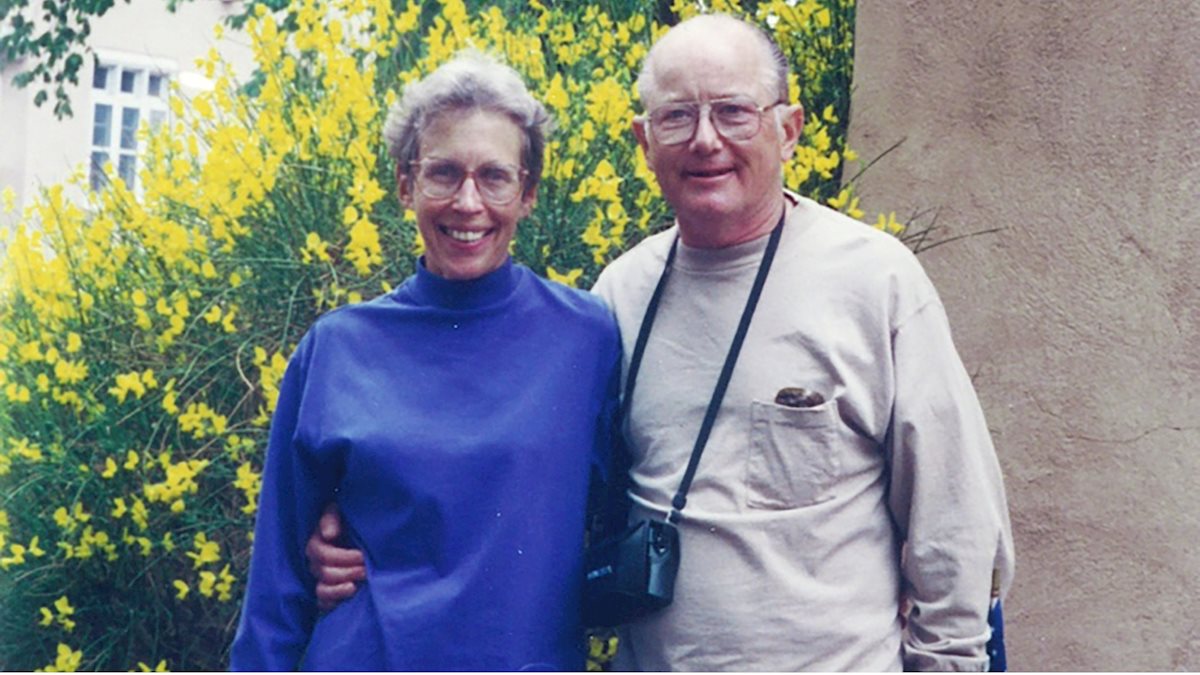 Graduate students in the Cellular and Integrative Physiology program at the West Virginia University School of Medicine will benefit from a late alumnus's legacy gift.
A recent $1 million enhancement to the Dan Watts Endowment for Pharmacological Research and Education established by Dr. Thomas R. (Tom) Poole will further student research and education in the Department of Physiology, Pharmacology and Toxicology.
The late Dr. Tom and Mrs. Kay Ann Poole have been generous donors to the School of Medicine for more than 20 years. They created the Dan Watts Endowment in 2000 with a $100,000 founding gift in memory of Dr. Daniel Watts, Tom's mentor, friend and founder of the WVU pharmacology program.
During his time at WVU, Tom was offered a research fellowship by Watts so he could attend medical school. He in turn wanted to support the completion of graduate student research projects in Watts' honor.
"The funds will create the opportunity to expand and increase the impact of our research, most immediately," said Dr. Tim Nurkiewicz, chair of Physiology, Pharmacology and Toxicology and the director of WVU's Center for Inhalation Toxicology. "In the long term, there is an educational empowerment that as you enhance research, you are enhancing teaching. That is a very broad stake that is not just affecting the next generation of scientists — we are teaching the public, the students, everyone that we can reach out to — and increasing our ability to do that. One of the missions of a land grant institution is to reach out and improve public health across the states. The impact of this is immense."
The $1 million enhancement will benefit Ph.D. candidates in the Cellular and Integrative Physiology Ph.D. training program, providing additional resources in laboratory experiment, networking opportunities via travel funding, as well as professional development in providing training, textbooks and software. In particular, the funds will directly impact research at the Center for Inhalation Toxicology (iTOX), which operates an Inhalation Facility where students study the effects of inhaled particles on health.
This research has special meaning to the Poole family. Kay suffered from a serious lung disease, pulmonary fibrosis.
"My brother, Dan, and I and our families are tremendously grateful that these funds will in part be used to advance research, treatment and care of those deeply affected by chronic lung disease," said Ginny Brinthaupt, Tom and Kay's daughter. "And we are honored that our parents' legacy will continue on through their gift of making a difference in the lives of graduate students by actively supporting their research, teaching and professional development."
Nurkiewicz explained that the Pooles' gift not only has a direct impact on student research, but also helps to fulfill the land-grant mission of the University by helping to create a diverse culture that advances education and healthcare.
"Gifts like this give us an edge in bringing the best, the cream of the crop, to WVU because we have a lot of opportunities that a lot of other programs will not have," Nurkiewicz said. "Having more graduate students means having a more diverse population which is advantageous as a whole."
To honor the contributions made by Thomas and Kay over the years, the Department will display a memorial plaque in one of their conference rooms.
The Pooles' gift was made through the West Virginia University Foundation, the nonprofit organization that receives and administers private donations on behalf of the University.