Preventing burnout and building resilience: Administrative Grand Rounds to focus on tools and techniques for healthcare managers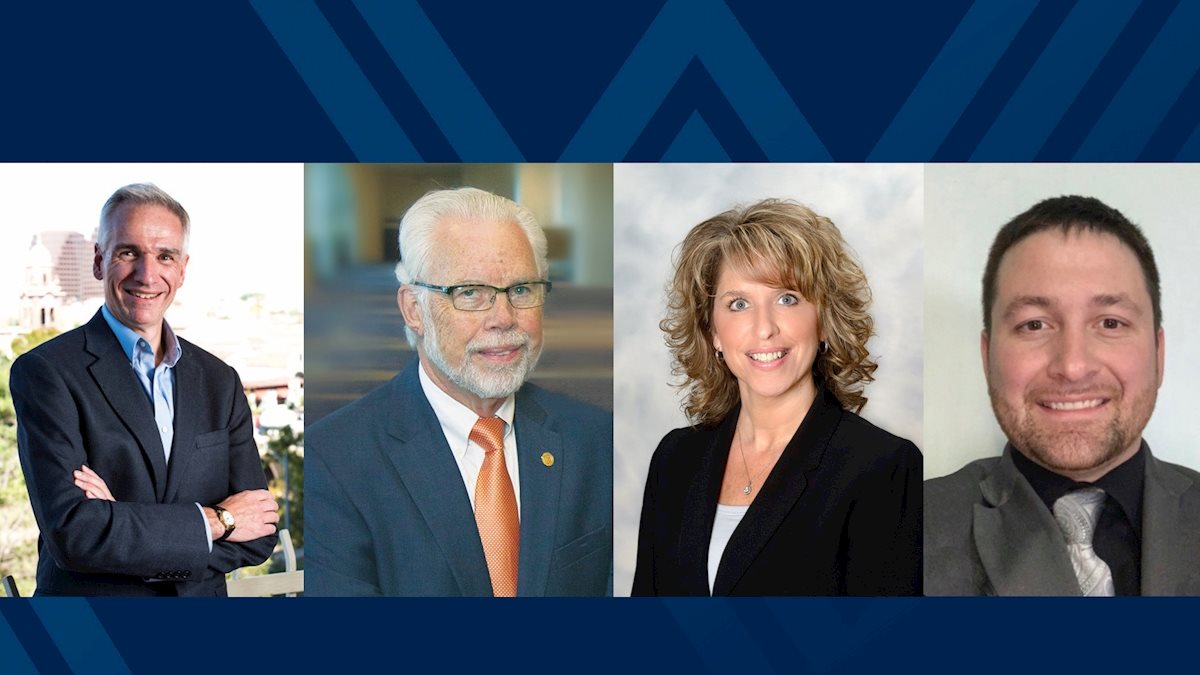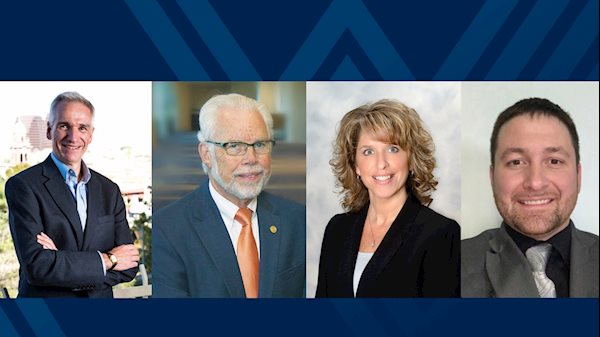 The West Virginia University Master of Health Administration program is partnering with the West Virginia Hospital Association to host a virtual Administrative Grand Rounds, "Action Collaborative for Resilience and Well-being," on Friday, Oct. 22, from noon to 1 p.m. via livestream on MDTV.
Moderated by Jim Kaufman, PhD, president and chief executive officer of the West Virginia Hospital Association, the session will include a panel focused on the tools and techniques healthcare managers should employ to build employee resilience to prevent burnout and lasting mental health issues. Panel members include Arthur S. Hengerer, MD, FACS, past board chair of the Federation of State Medical Boards and member of the National Academy of Medicine, Heidi Edwards, vice president for professional practice and chief nursing officer at Charleston Area Medical Center, and Matthew Murray, vice president of operations at The Orchards.
"The Master of Health Administration program has created the Administrative Grand Rounds to narrow the gap between academia and the everyday world of providing health care," Associate Dean for Professional Programs Erik Carlton, DrPH, said. "With an emphasis on the current issues facing health care administrators in the greater West Virginia area, this event will bring together content experts, West Virginia practitioners and health care administration students to define and analyze problems and propose solutions."
This is the second presentation in an ongoing Administrative Grand Rounds series hosted by the School of Public Health MHA program featuring a variety of speakers, topics and partners throughout the year. The first of the series, "Fearless Leadership in Pandemic Times," presented in partnership with WVU Medicine, can be viewed here.
"Health care clinicians and employees have been impacted by the COVID-19 pandemic even if they are not infected by the virus," Kaufman said. "The stresses of caring for successive waves of seriously ill patients, in addition to the patients we care for every day, has taken a toll on our frontline workers. It is important for health care institutions to work together sharing ideas and developing methods to assist their teams in addressing the emotional, spiritual and physical demands the pandemic has thrust upon them as they cared for their neighbors."
With more than 25 years of health policy experience, Kaufman has advocated at the federal, state and local levels, addressing a variety of issues to improve access to care including Medicaid hospital payments, Medicare physician incentive reforms and biomedical research. Prior to joining the West Virginia Hospital Association, he served as vice president of public policy for the Children's Hospital Association and director of government affairs for Johns Hopkins Institutions. Since moving to West Virginia, Kaufman has become a member of the Center for Organ Recovery and Education (CORE) Board of Trustees, WVU's Master of Health Administration Advisory Board and the American Legion Mountaineer Boys State program.
"I'm grateful to the West Virginia Hospital Association for partnering with us and identifying the pressing topic that will be addressed on October 22," Carlton said. "As Jim mentioned, it is important to work together and share ideas – and he truly leads by example. On behalf of the MHA program and the School of Public Health, I extend a heartfelt thanks to him and his team and look forward to continuing our work together."
The MHA program has applied for continuing education units from the American College of Healthcare Executives for this event, which is open to the public. The event is free, and registration is required.
Learn more about the panelists. Download the event flyer.
About the Master of Health Administration Program
The Master of Health Administration program, offered by the School of Public Health, is the premier professional program for those seeking to lead the health systems of the future. Focused on the organization, delivery and management of healthcare and public health systems and services, this program will equip you with the skills and insight needed to lead in a variety of healthcare settings, including hospitals, medical group practices, healthcare consulting firms and health departments. Full- and part-time and online and residential options are available, as well as other flexible features. Learn more.
Pictured at top, left to right: Jim Kaufman, Arthur S. Hengerer, Heidi Edwards and Matthew Murray (Submitted photos)
---
-WVU-
jw/nl/10/05/21
CONTACT: Nikky Luna, Director of Marketing and Communications
WVU School of Public Health
304.293.1699; nikky.luna@hsc.wvu.edu