Public Health students assist with Monongalia County COVID-19 testing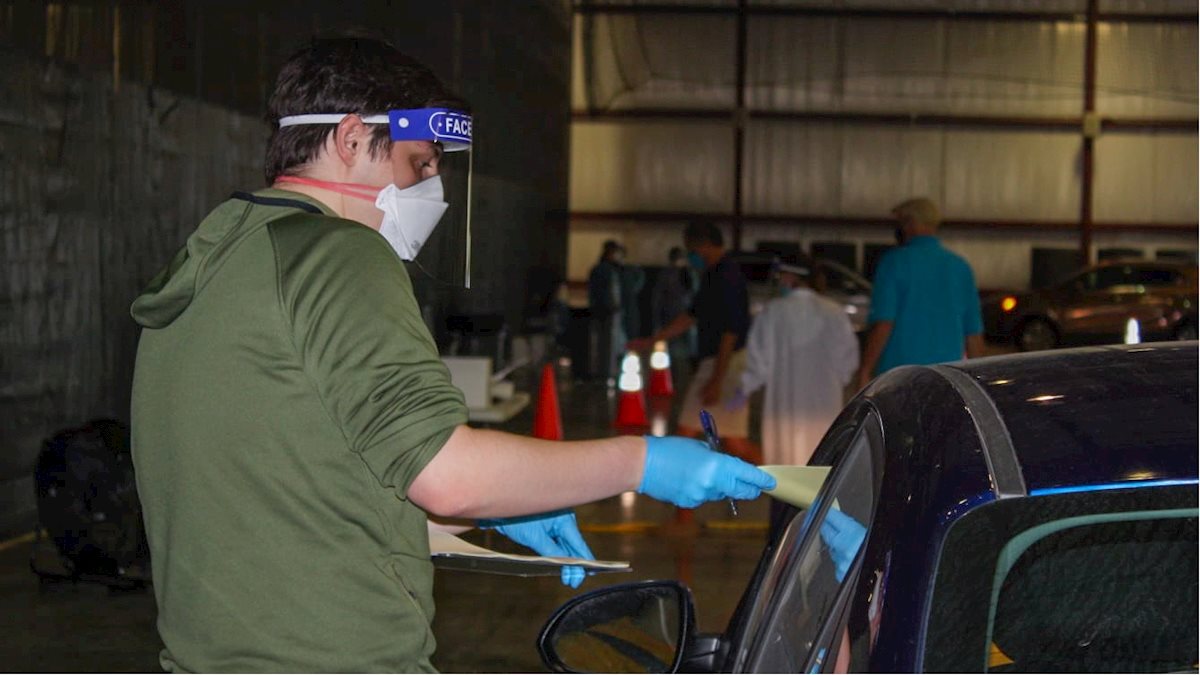 As part of ongoing efforts to slow the spread of COVID-19 in West Virginia, the Monongalia County Health Department (MCHD) has recently offered multiple testing opportunities for residents in the Morgantown area. Students in the West Virginia University School of Public Health are assisting with those efforts while also gaining experience in responding to a pandemic.
On Sunday, September 13, undergraduate and graduate students Mohini Chatterji, Aidan Davis, Alexis Drake, Monica Echavarria, Lilith McGhee and Taylor Shultz assisted with drive through testing at Mylan Park. More than 500 individuals took advantage of the free testing opportunity. Davis, Drake, Echavarria and Schultz have all served as public health interns at the MCHD as part of their academic program. Echavarria, a senior Bachelor of Science in Public Health student, also assisted with walk-in testing on Friday, September 18, at the WVU Rec Center.
All students in the School of Public Health complete field placement experiences and are encouraged to volunteer in the community through service opportunities.
The next MCHD COVID-19 testing event will take place Wednesday, September 23 from 9 a.m. to 4 p.m. at the WVU Rec Center. Testing is free and open to all Monongalia County residents, including WVU students and asymptomatic individuals. Attendees should wear a mask and bring identification. Free parking is available.
Pictured at Top: Student Aiden Davis assists with a Monongalia County Health Department COVID-19 testing event. Photo courtesy of MCHD.
-WVU-
jw/09/20/20
---
CONTACT: Nikky Luna, Director of Marketing and Communications
School of Public Health
304-293-1699; nikky.luna@hsc.wvu.edu