Pulmonary care expert joins WVU Department of Medicine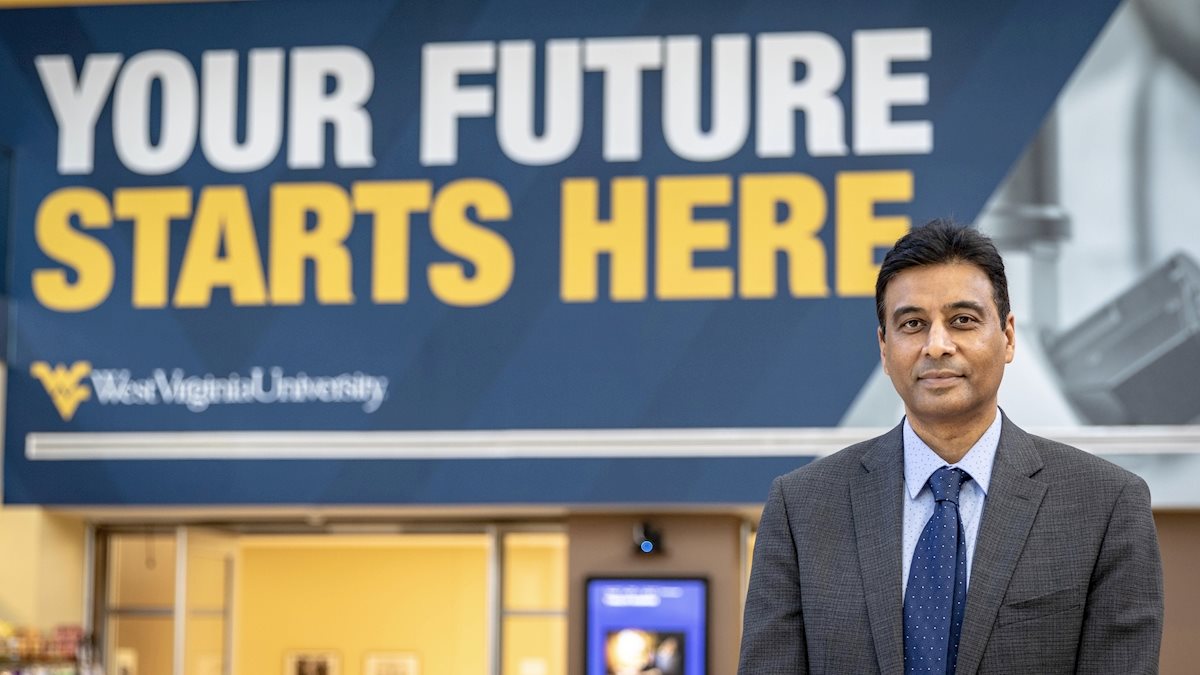 West Virginians now have access to a unique blend of medicine where sleep treatments meet pulmonary care with the addition of Sunil Sharma, M.D., section chief of West Virginia University Department of Medicine's Pulmonary, Critical Care and Sleep section.
"What really caught my eye about WVU was the impressive and innovative growth of the medicine, research and practice here," Sharma said when asked about joining the University. "The University and WVU Medicine are on an exciting growth trajectory, which isn't necessarily always the case for the rest of the country in the health care arena."
Sharma added that another attractive aspect is leadership within WVU Medicine that's firmly committed to the vision of overall health management rather than solely managing a singular disease.
"We as physicians need to shift the focus to prevention and early intervention from addressing diseases in advanced forms only," Sharma said.
West Virginia has unique health challenges that Sharma is experienced in treating, particularly obesity, respiratory disease and smoke-related disorders. These challenges, paired with limited patient access to care, present an opportunity for Sharma to make a profound change by expanding pulmonary care options and reducing respiratory disease burden on patients, especially with the reach of the WVU Healthcare system of providers.
Under his lead, WVU Department of Medicine will continue to expand its medical reach through remote clinics and technology. Sharma said that reducing disease burden andfurthering access to patient care are his ultimate goals as a WVU clinician.
After moving from India, Sharma began his medical residency training at Cook County Hospital (now John Stroger Hospital) in Chicago where he was introduced to the practice of sleep medicine. He completed a fellowship in sleep studies at the University of Wisconsin that helped further emphasize the connection between sleep and lung care.
Sharma's past experience includes directing the Sleep Disorders and Research Center at the University of South Carolina. He also developed a program for pulmonary hypertension while serving at East Carolina University. Prior to arriving at WVU, he worked at Thomas Jefferson University's hospital where he developed a novel Hospital Sleep Medicine Program.
To learn more about the Department of Medicine, visit medicine.hsc.wvu.edu/medicine.
dw 08/23/19