Register now for the 26th Annual Walk 100 Miles in 100 Days®
Program starts Monday, April 20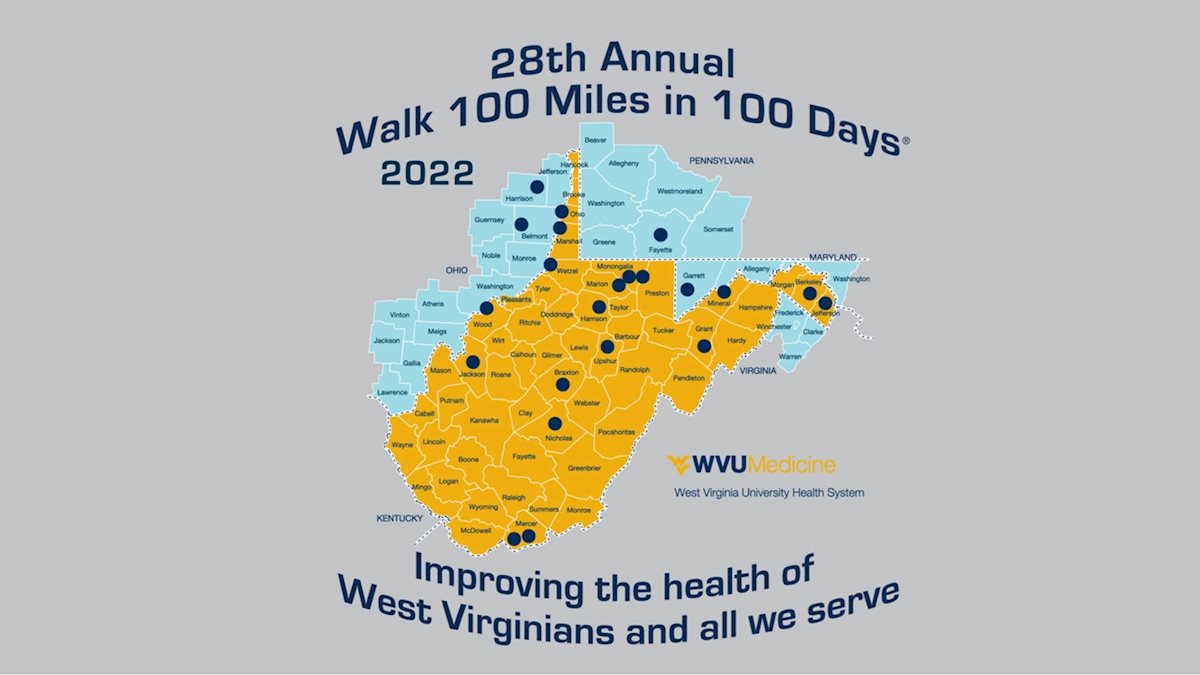 Walk 100 Miles in 100 Days® is a 15-week walking program which encourages participants to develop the habit of walking at least one mile a day as a form of exercise. Participants can purchase a commemorative t-shirt for a nominal fee!
Now in its 26th year, the annual program will start on Monday, April 20 and run through Tuesday, July 28.
For ease off access, participation in this program is paperless and exclusively online through the Walk 100 Miles in 100 Days® Registration Portal!
Click here for directions for how to use the program registration portal. The registration deadline is Friday, April 17.
Due to the Wellness Office hours being limited for COVID-19, team payments should be sent through mail or campus mail.
For more information, please contact The Wellness Center at wellnesscenter@hsc.wvu.edu.