School of Medicine names interim chair roles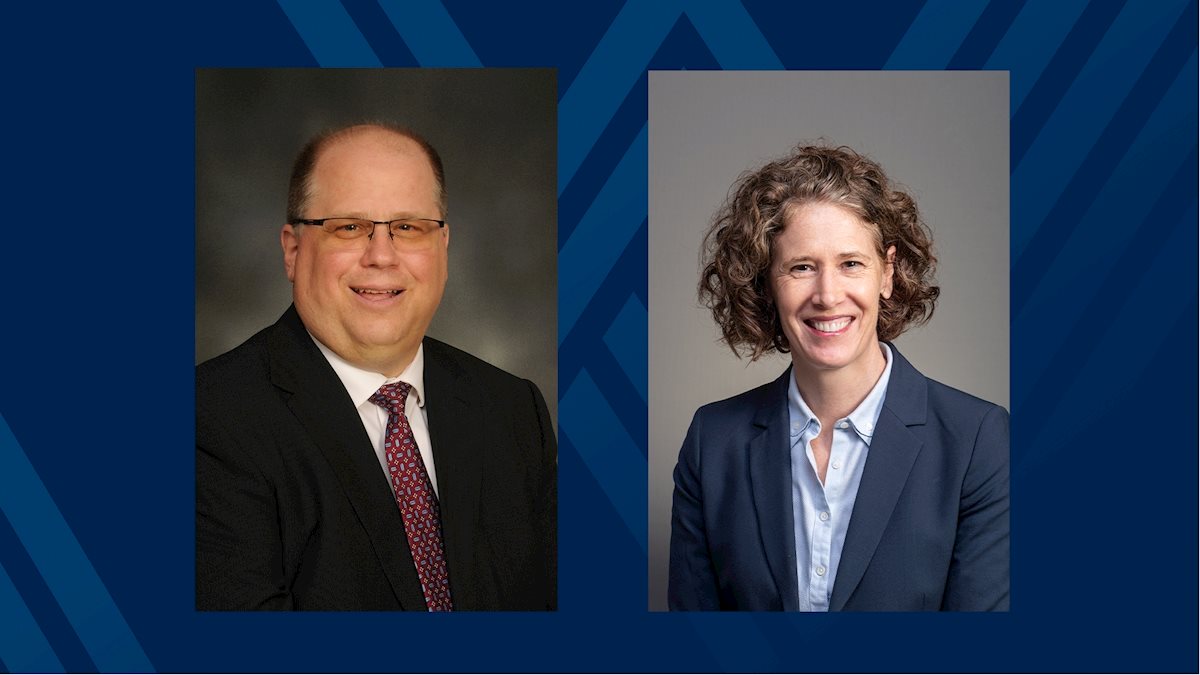 Clay Marsh, MD, chancellor and executive dean for WVU Health Sciences, recently announced transitions in leadership duties for the School of Medicine's Department of Medicine and Department of Obstetrics, Gynecology and Reproductive Services.
Effective July 1, Stephen Hoffmann, MD, will serve as interim chair for the Department of Medicine. Dr. Hoffmann will fill the post currently held by Arif Sarwari, MD. Dr. Sarwari is stepping down after serving five years as the Edmund B. Flink Chair and will remain on faculty as professor of medicine. As an internationally recognized expert in infectious diseases, he served on West Virginia University's COVID-19 health and wellbeing committee and helped successfully direct the university's response to the pandemic.
Hoffmann, a professor of pulmonary and critical care medicine, currently serves as vice president of clinical integration for the West Virginia University Health System, associate dean for clinical programs for the School of Medicine and executive medical director for Peak Health. His focus has been on aligning and standardizing clinical care across the entire system, and identifying, evaluating, and facilitating opportunities to do so with the health system's hospitals, their associated clinics and statewide partners. Additionally, he spearheaded the WVU Health System's response to the COVID-19 pandemic.
Allison Suttle, MD, was named interim chair of the Department of Obstetrics, Gynecology and Reproductive Services, effective July 1. She replaces Leo Brancazio, MD, who is stepping down after seven years in the role. Dr. Brancazio will remain on faculty as professor of obstetrics and gynecology. Brancazio led the department through extensive growth including doubling the faculty and the number of outpatient clinic locations, as well as expanding maternal-fetal medicine and advanced gynecological procedures that are available to patients.
Dr. Suttle was appointed chief quality officer for the WVUHS in October 2021 and will continue in that role. Suttle most recently served as the chief medical officer of Sanford Health, a rural-based, 46-hospital health system in South Dakota. She also served as that organization's chief medical information officer. As CMO, she led the development of standardization across the system by establishing specialty-specific clinical standards and performance standards.
A national search for a permanent chair in the Department of Medicine is underway and will begin soon for the Department of Obstetrics, Gynecology and Reproductive Services. Both searches are being conducted through the School of Medicine.