School of Medicine's John Barnett speaks in D.C. panel regarding autoimmune disease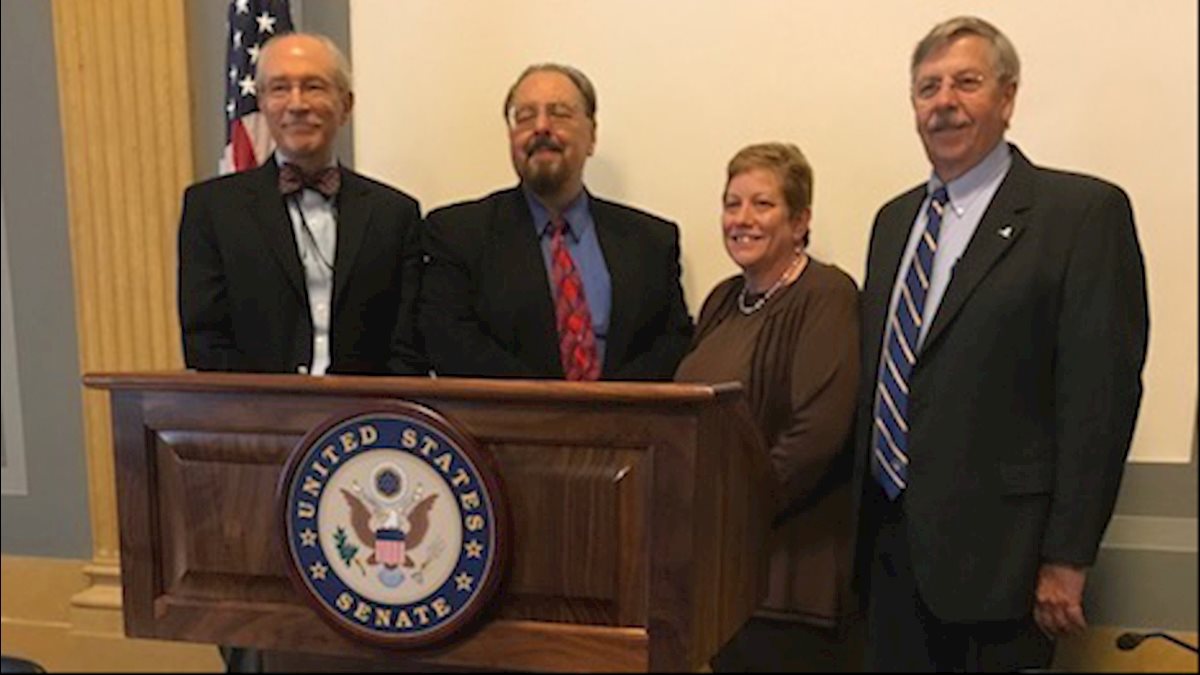 According to the National Institutes of Health (NIH), approximately 23.5 million Americans live with an autoimmune disease. These diseases, including rheumatoid arthritis, lupus, inflammatory bowel disease and Type 1 diabetes, can weaken the immune system and require a lifetime of treatment.
Researchers—including Dr. John Barnett, chair and professor in the Department of Microbiology, Immunology, and Cell Biology at the West Virginia University School of Medicine—have determined that autoimmune diseases likely occur due to interactions between genetic and environmental factors.
These researchers discussed the findings from their NIH National Institute of Environmental Health Sciences-funded projects in a panel at the Russell Senate Office Building in Washington, D.C. on October 12. "Individually Rare, Collectively Common: How Environmental Health Science Helps Us Understand and Prevent Autoimmune Disease," delved into strategizing ways to prevent the development of autoimmune disease.
Dr. Barnett is known for research focused on uncovering whether prenatal exposure to cadmium predisposes children to autoimmune disease. He was the only speaker representing a university.