Top pediatric neurosurgeon to join Rockefeller Neuroscience Institute and WVU Medicine Children's in November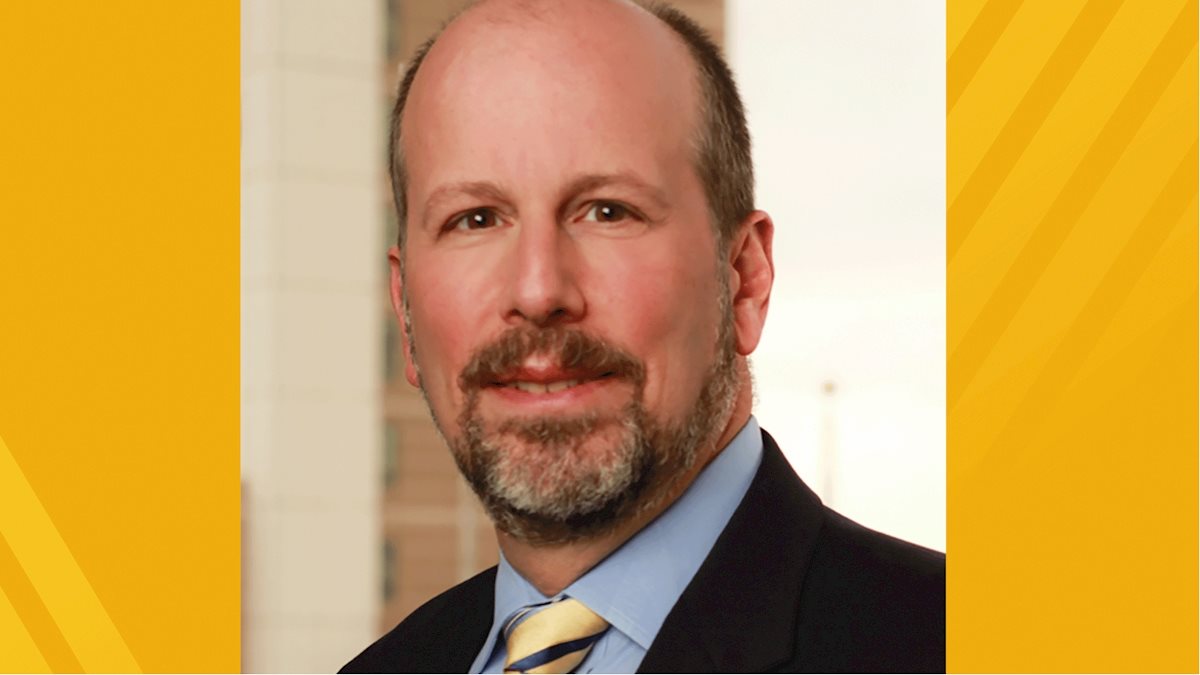 MORGANTOWN, W.Va. – P. David Adelson, M.D., F.A.C.S, F.A.A.P., an internationally recognized pediatric neurosurgeon, has been named professor in the West Virginia University School of Medicine Department of Neurosurgery, vice chair of the WVU Rockefeller Neuroscience Institute, and executive director of the WVU Medicine Children's Neuroscience Center of Excellence.
Dr. Adelson is a renowned expert in pediatric neurosurgery with extensive experience in epilepsy surgery, CNS tumors and vascular malformations, and management of brain, spinal cord, and brachial plexus/peripheral nerve injuries.
"We are truly fortunate to have been able to recruit someone of Dr. Adelson's stature to lead one of our most critical pediatric programs," Albert L. Wright, Jr., president and CEO, WVU Health System, said. "As we open our new Children's Hospital in the next few weeks, he will be a game changer for our ability to care for children who require the most complex neurological surgeries."
Dr. Adelson will join the WVU Medicine team in late November, after having served as director and chief of pediatric neurosurgery and neuroscience at Barrow Neurological Institute at Phoenix Children's Hospital since 2009, and as Diane and Bruce Halle Endowed Chair for Children's Neurosciences. In these roles, Dr. Adelson was instrumental in the development of one of the top pediatric neuroscience programs in the country, now ranked in the top 20 children's neuroscience programs by US News and World Report.
"Dr. Adelson is a highly accomplished neurosurgeon and neuroscientist who will advance our patient care, research, and teaching efforts for neurosurgery, pediatric neuroscience, and the Rockefeller Neuroscience Institute," said Ali Rezai, M.D., executive chair of the WVU Rockefeller Neuroscience Institute.
Prior to joining Phoenix Children's, Adelson was the A. Leland Albright Professor of Neurosurgery/Pediatric Neurosurgery and vice chairman for research for the Department of Neurological Surgery at the University of Pittsburgh and Children's Hospital of Pittsburgh. After earning his undergraduate and medical degrees at Columbia University, Dr. Adelson completed his neurosurgical residency at the University of California, Los Angeles, and a fellowship in pediatric neurosurgery at the Children's Hospital of Boston and Harvard Medical School.
"Dr. Adelson is a talented physician and surgeon as well as an internationally renowned clinical researcher whose focus on traumatic brain injury in children and the mechanisms of epilepsy and other neural disorders allows him to provide cutting-edge treatment aligned with the most advanced research," Clay B. Marsh, M.D., chancellor and executive dean for WVU Health Sciences, said. "What really sets David apart, though, is his gift for personally connecting with children and families, often when they are in their most vulnerable state, to reassure them that he and his team will do everything possible to help patients and families get back to living their best lives."
Dr. Adelson is also the recipient of many awards and accolades, including but not limited to Surgeon of the Year (Phoenix), multiple named lectureships, and multiple inclusions in The Best Doctors in America, a list honoring the nation's top-ranked physicians. He is also a recipient of the Herbert Olivecrona Medal from the Karolinska Institute in Stockholm, Sweden, considered by many to be the "Nobel Prize of Neurosurgery" for his work in pediatric neuroscience.
"I am excited to join both the West Virginia University Rockefeller Neuroscience Institute and the new WVU Medicine Children's Hospital," Adelson said. "Through the new WVU Medicine Children's Neuroscience Center of Excellence, we will ensure that we can build healthier futures for every child in West Virginia and the surrounding region by providing the most complex and comprehensive pediatric neurological care."
A prolific researcher, Adelson has authored nearly 300 publications in peer-reviewed journals and 45 book chapters. In addition to his published research, Adelson has edited eight books, including the widely respected pediatric neurosurgery textbook, "Principles and Practice of Pediatric Neurosurgery," now in its third edition.
About the Rockefeller Neuroscience Institute
The WVU Rockefeller Neuroscience Institute improves lives by pioneering advances in brain health and therapeutics. With the latest technologies, innovative research, an ecosystem of partners, and a multidisciplinary integrated approach to patient care, the RNI is making tangible progress in its goal to combat public health challenges ranging from addiction to Alzheimer's. For more information about the WVU Rockefeller Neuroscience Institute, visit WVUMedicine/RNI.
About WVU Medicine Children's
WVU Medicine Children's is more than just a hospital. We are a family of doctors, nurses, and other professionals who share the same goal: to provide the best possible care to any child who needs it. We chose careers in pediatric healthcare because we love connecting with and supporting kids of all ages. And because many of us are parents, too, we know how important it is to find a medical provider you trust. You want to work with specialists who care about your child's health and well-being as much as you do. Learn what sets us apart from other hospitals and why you can count on us when it matters most at WVUKids.com.