Updated faculty details for 2018 MD White Coat Ceremony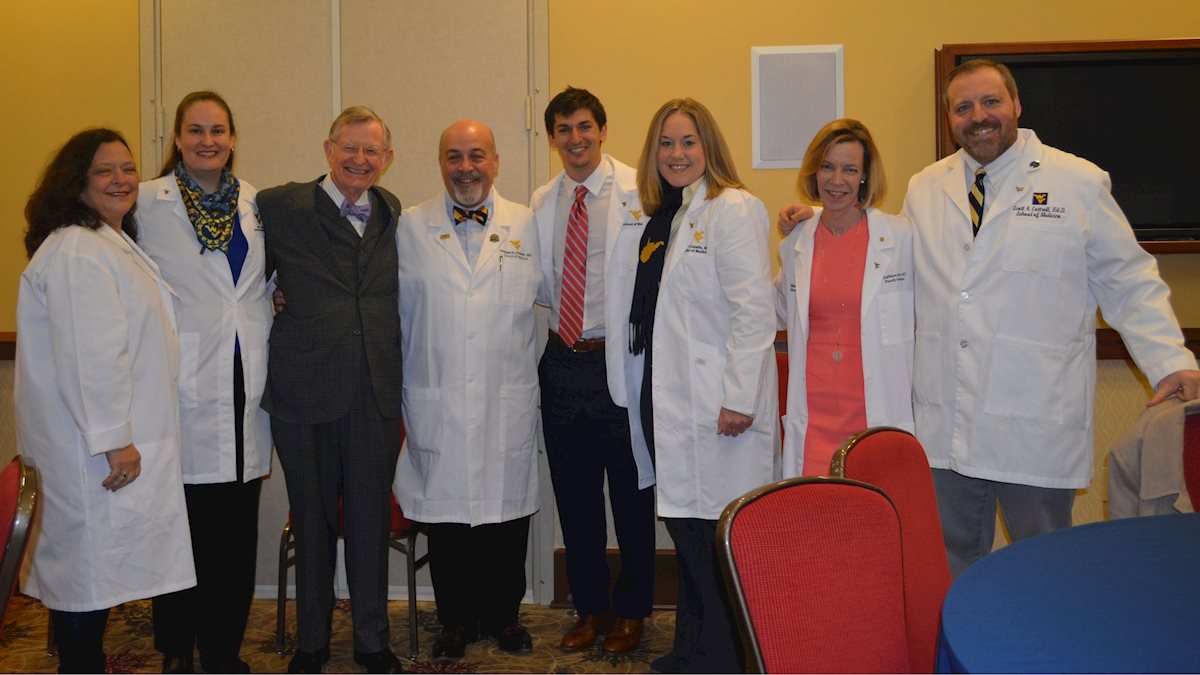 Faculty who are participating in the School of Medicine MD White Coat Ceremony on Saturday, March 17, please see event details below:
Please be at the Metropolitan Theatre by 9 a.m.
Faculty will meet downstairs in the Morgantown Theatre room—enter from lobby, left side.
You will receive instructions at check in.
Ceremony begins at 10 a.m.
Remember to wear your white coat.
Reception following at the Erickson Alumni Center.
Ceremony printed program will be placed on your reserved seat in the theatre.
If you are attending and have not yet responded, please do so today: ttps://wvuschoolofmedicine.wufoo.com/forms/m1clv8050unz44f/
If you need to contact the alumni office, please call 304-293-5110 or Gina Slaugenhoup's cell phone at 304-282-5600.
Parking options: You may pay to park downtown or park at the alumni center for free. A shuttle will begin making rounds at 8 a.m. and will run continuously between the alumni center and the Met. The shuttle will continue running for the reception that follows the ceremony. Coffee will be provided inside the alumni center lobby before you get on the bus.