William A. Neal Museum of the Health Sciences seeks submissions for upcoming exhibit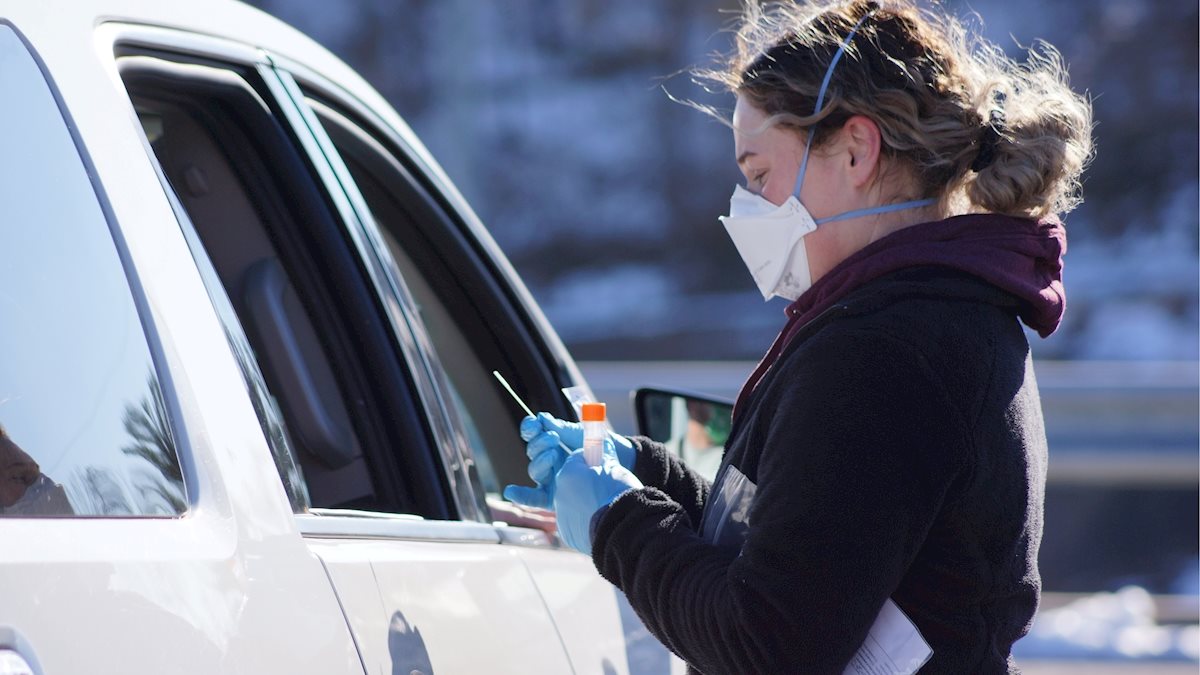 The William A. Neal Museum of the Health Sciences, a unit of WVU Libraries, is seeking stories and objects for "Getting Through: Healthcare Worker Resilience in the Age of COVID," a year-long exhibit highlighting the experiences and resilience of West Virginia's healthcare workers. While burnout and resiliency have long been a part of working in the healthcare field, COVID-19 brought those experiences into the public view and attention. This exhibit will be a space for West Virginia's healthcare workers to share their own stories of self-care and perseverance.
The museum is looking for object and story submissions from any member of the healthcare community, including medical professionals and support staff, that represents their experience of resilience, coping and avoiding burnout, related to COVID-19 or more generally. A couple examples include one trauma coordinator whose job included coordinating testing, and later vaccination clinics, who, during the pandemic, wore the same brightly colored Crocs every day. Another healthcare worker shared that they listened to upbeat showtunes during the daily commute, using art to alleviate feelings of dread.
Submissions are due Sept. 12, with the potential for a later second call. Please include a photo of your object, a one to two paragraph explanation of what the object means to you, your experience of resiliency and an optional photo of yourself. If you are interested in donating your object to the museum, please indicate that in your submission form. The curator will review all submissions and reach out to you about the use of your object and story in the exhibit. The hybrid exhibit will include a selection of physical objects or photographs of those objects and stories on display in the museum's Pylons Commons exhibit case, and additional objects and narratives featured online as a virtual component.
The exhibit will run in conjunction with Healthcare Is Human, a collaboration between the WVU Humanities Center, WVU Health Sciences, the WVU Libraries' Art in the Libraries Program and the William A. Neal Museum of the Health Sciences, currently on display in the Health Sciences Center Pylons Commons through May 2024 with an exhibit opening planned for Sept. 25 at 3 p.m.
For questions, contact the William A. Neal Museum of the Health Sciences at NealMuseum@mail.wvu.edu or 304-581-2011.