WVU doctors and staff work together to reduce anxiety and pain for patients undergoing eye surgery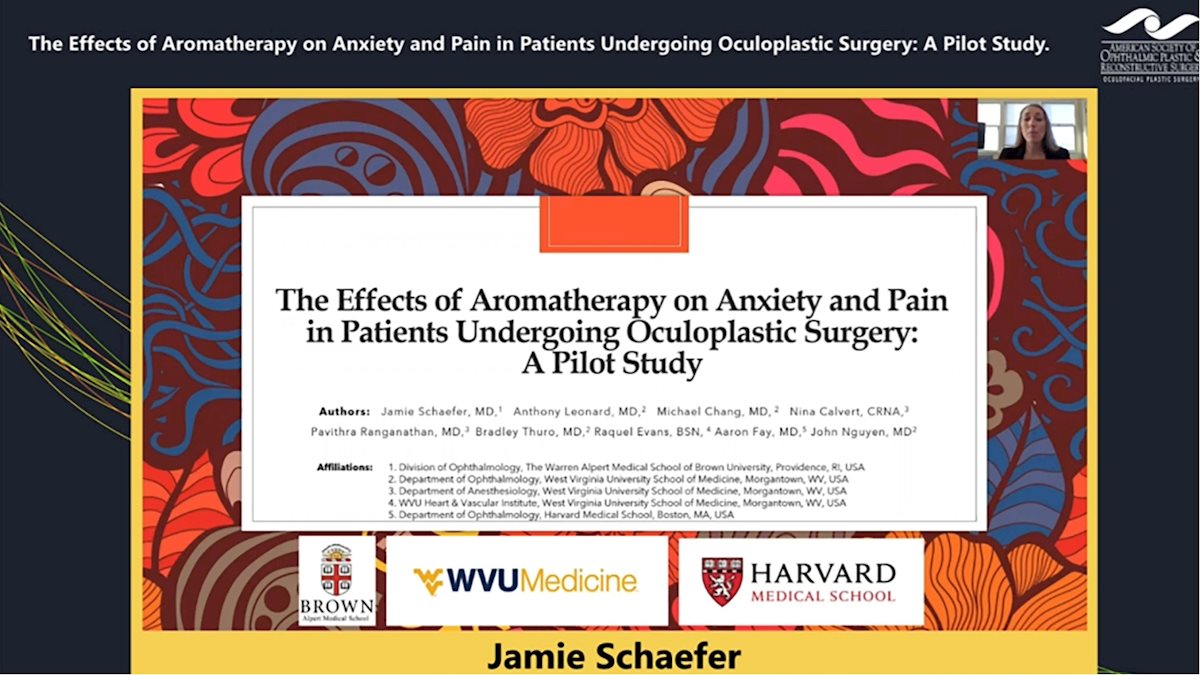 Preoperative anxiety correlates with elevated pain level, increased analgesic use, prolonged hospital stay, and decreased patient satisfaction, but a research study completed at Ruby Memorial Hospital led by Jamie Schaefer, M.D., a former oculoplastic fellow at the West Virginia University School of Medicine who is currently an assistant professor at Brown University, suggests that aromatherapy can decrease pre-operative anxiety, improve postoperative pain and decrease hospital stay in patients undergoing eye surgery.
In addition to Dr. Schaefer, the research team included Anthony Leonard, M.D., Michael Chang, M.D., Nina Calvert, CRNA, Pavithra Ranganathan, M.D., Bradley Thuro, M.D., Raquel Evans, BSN, Aaron Fay, M.D., and John Nguyen, M.D. Dr. Nguyen was Schaefer's mentor and is currently the director of the Ophthalmic Plastic & Reconstructive surgery fellowship program.
The study, which was titled "The Effects of Aromatherapy on Anxiety and Pain in Patients Undergoing Oculoplastic Surgery: A Pilot Study," was presented at the American Society of Ophthalmic Plastic & Reconstructive Surgery (ASOPRS) 2021 Spring Scientific Symposium on Saturday, June 26. The symposium was held virtually from June 25 – 27.
To learn more about the Ophthalmic Plastic Surgery Fellowship, click here.