WVU establishes Department of Physical Medicine and Rehabilitation, names founding chair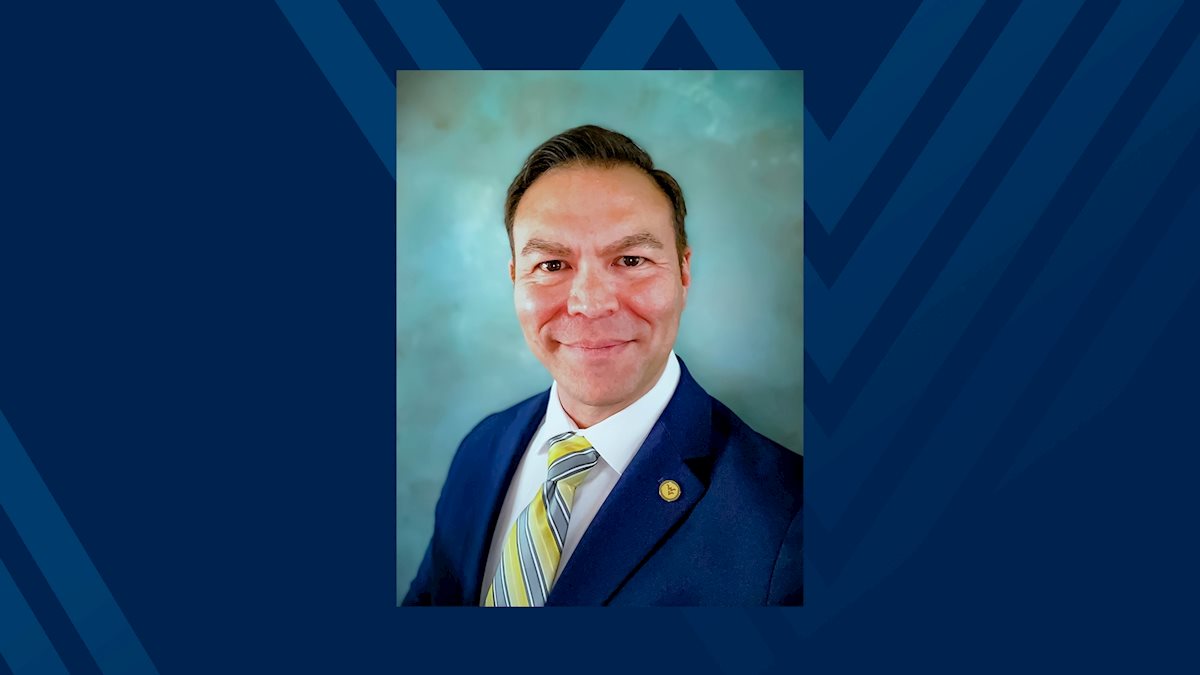 The West Virginia University School of Medicine has taken its first steps in the formation of a new department of Physical Medicine and Rehabilitation by announcing John Alm, D.O., MHA, as chair, effective Sept. 29.
Dr. Alm joins the team from the University of Kansas Medical Center where he serves as vice chair of the Department of Physical Medicine and Rehabilitation.
"My goal is to elevate the human experience by developing a physical medicine and rehabilitation program that improves patients' overall function and lets them return to the best life possible," Alm said. "In doing so, I want to establish a program that is a center of excellence in rehabilitation for West Virginia and the region."
The physical medicine and rehabilitation specialty aims to enhance and restore functional ability and quality of life to those with physical impairments or disabilities affecting the brain, spinal cord, nerves, bones, joints, ligaments, muscles and tendons. Physicians treat a broad range of conditions that impact the musculoskeletal, neurological and cardiovascular systems.
"With the world-class work of the Rockefeller Neuroscience Institute and the Department of Orthopedics, building a new department of Physical Medicine and Rehabilitation will enable all West Virginians to overcome small and large injuries and conditions that limit their mobility and quality of life," Clay Marsh, M.D., chancellor and executive dean for Health Sciences, said. "Establishing this department will not only provide highly trained specialists for our own healthcare entities in Morgantown, but ensures we're helping people statewide who are in need. We're fortunate and excited to have Dr. Alm leading this effort."
Alm said the formation of the PM&R department will enhance the educational experience of students and trainees, giving them an opportunity to function as part of an integrative multi-disciplinary team that addresses the neuromusculoskeletal system and the full spectrum of injury recovery.
Once established, the School of Medicine hopes to seek the Accreditation Council for Graduate Medical Education's approval for a residency program to continue the education and growth of the specialty and extend the reach of providers caring for patients.
Alm, who completed a fellowship in musculoskeletal medicine and interventional spine from the University of Kansas Medical Center and a residency in PM&R from the University of Missouri, also received a post-doctorate sports medicine diploma from the International Olympic Committee's Medical Commission.
He is board certified by the American Osteopathic Board of Physical Medicine and Rehabilitation and has extensive experience in sports medicine, rehabilitation and leadership.
In addition to clinical experience, Alm has served in many U.S. Army Military Police Corps leadership roles, including company commander, executive officer, team commander and platoon leader.
In his spare time, Alm enjoys spending time outdoors with his family, lifting weights and boxing.
For more information about the WVU School of Medicine, visit medicine.wvu.edu.
-WVU-
ct/06/19/23
MEDIA CONTACT: Cassie Thomas
Director, Communications and Marketing
WVU School of Medicine
304-293-3412; cassie.thomas@hsc.wvu.edu