WVU fellow receives first Post-Doctoral Association research grant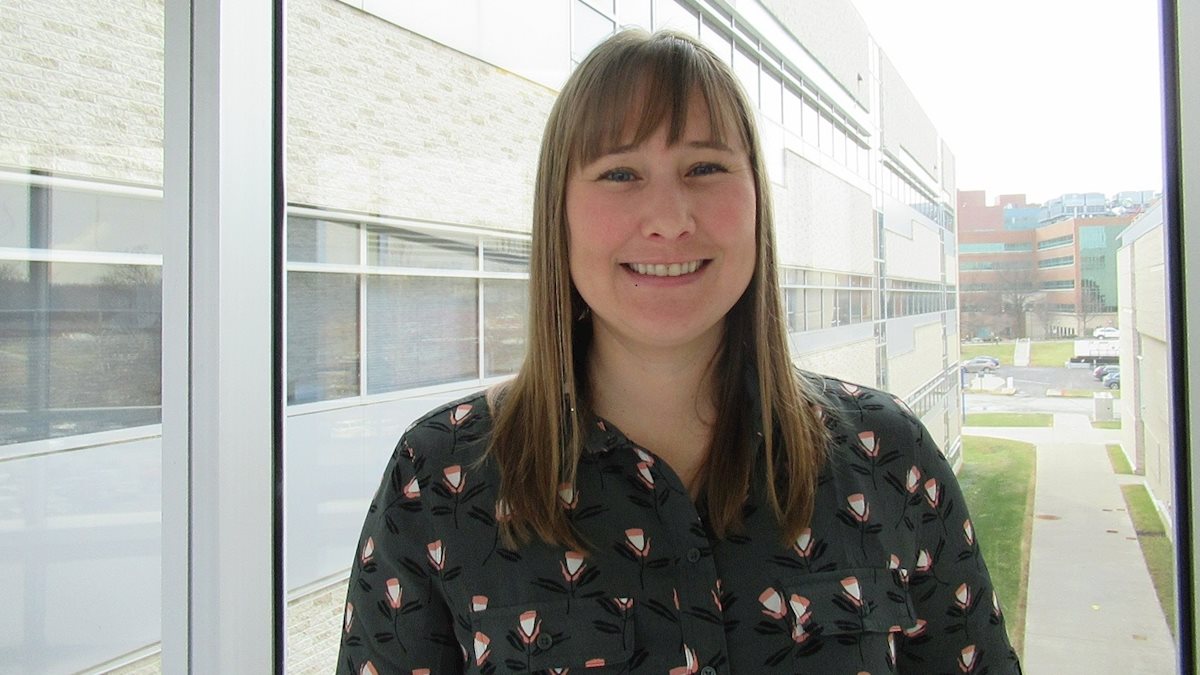 Career development for biomedical postdoctoral researchers at the West Virginia University Health Sciences Center is a priority to further the research mission of better health. In support of this, the Office of Research and Graduate Education provides internal grant opportunities for postdoctoral investigators who want to significantly advance their research capacity and propel their development and advancement within the research community.
Jamie McCall, Ph.D., a post-doctoral fellow in the Department of Microbiology, Immunology and Cell Biology, was recently awarded the inaugural Post-Doctoral Association (PDA) research grant for her research titled: "Prenatal Cadmium Exposure and Obesity."
Dr. McCall is a postdoctoral researcher in the laboratory of John Barnett , Ph.D. Her research interests involve the development of a comprehensive understanding of signaling pathways that are dysregulated in human diseases. Her current focus is on studying immunomodulation and molecular signaling after prenatal cadmium exposure on immune function of neonatal and adult offspring.
"Jamie is an extremely motivated scientist and a great asset to my research team," said Dr. Barnett.
The mission of the Post-Doctoral Association is to empower post-doctoral scholars through enhancing career development, supporting mentor-mentee relationships, and fostering independent growth during this valuable training step.