WVU Heart and Vascular Institute physical therapists receive board certification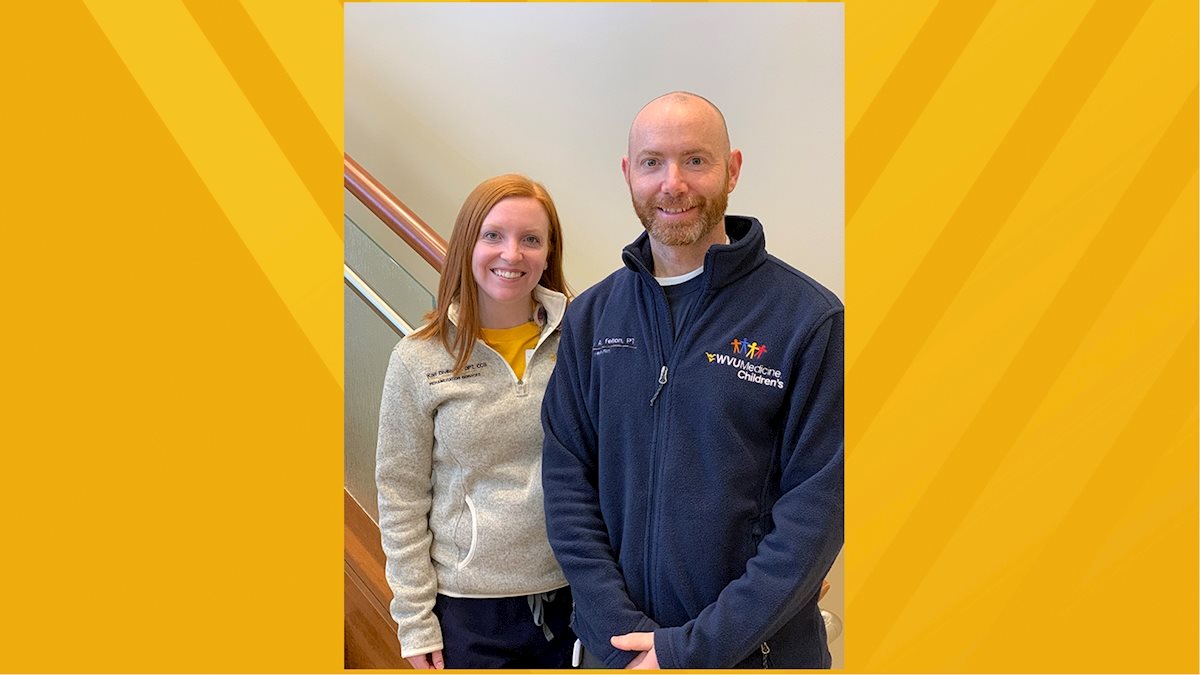 MORGANTOWN, W.Va. – Two physical therapists at the WVU Heart and Vascular Institute – Kari DiVito, P.T., D.P.T., and David Felton, P.T., D.P.T. – were recently awarded Board Certification as Clinical Specialists in Cardiovascular and Pulmonary Physical Therapy from the American Physical Therapy Association (APTA).
The certification is for physical therapists who want to specialize in treating patients who have cardiac or respiratory disorders or illnesses. These certified physical therapists help patients who have experienced heart attacks or have chronic obstructive pulmonary disease or other heart or respiratory illnesses regain their mobility. There are only 363 physical therapists with this specialization, including Drs. DiVito and Felton, in the country.
In order to achieve this certification, physical therapists must meet the following criteria:
Pass a written examination
Earn certification in Advanced Cardiac Life Support from the American Heart Association
Provide proof of scholarly research in a clinical data research project
Complete at least 2,000 hours of work with a cardiopulmonary patient
Finish an APTA-accredited clinical residency in cardiopulmonary physical therapy
"Dr. DiVito and Dr. Felton each independently took the initiative and diligently pursued this certification and have proven their dedication and commitment to their patients and profession by achieving this esteemed certification," Bruce L. McKee, director of Rehabilitation Services at WVU Medicine J.W. Ruby Memorial Hospital, said. "The Rehabilitation Services Department is extremely proud to call them our own."
The APTA is an individual membership professional organization representing 100,000 member physical therapists, physical therapist assistants, and students of physical therapy. Its history dates back to 1921.