Rezai participates in Collision, largest tech conference in North America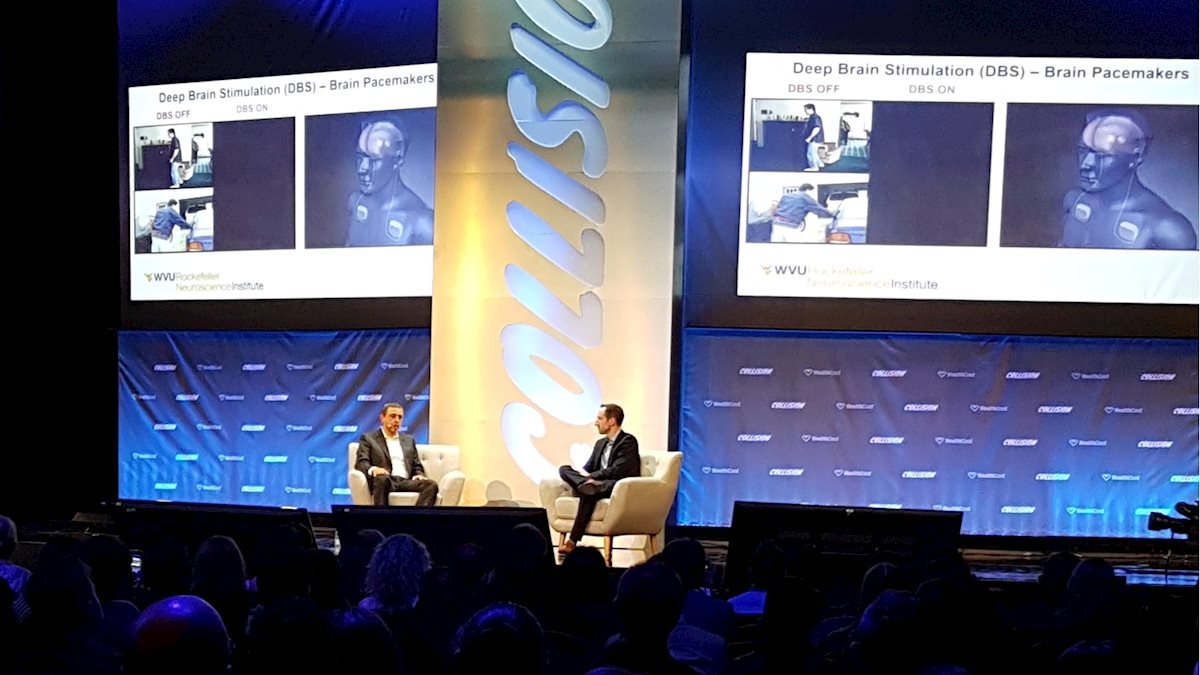 Ali Rezai, M.D., who leads the WVU Rockefeller Neuroscience Institute, traveled to Toronto last month to speak at Collision, the largest technology conference in North America, which attracted more than 25,000 attendees across three days.
From the HealthConf stage in front of a packed audience, the British Medical Journal's Ashley McKimm interviewed Dr. Rezai on his barrier-breaking work in neuroscience. During the session, Dr. Rezai introduced the crowd to the RNI and its mission, sharing highlights of the work with Parkinson's, Alzheimer's, addiction, and more. This year's Collision Conference also featured speakers such as Canadian Prime Minister Justin Trudeau, Seth Rogen, John Chambers, and Kara Swisher.