WVU Medicine Health Report: HIPEC for aggressive cancer treatment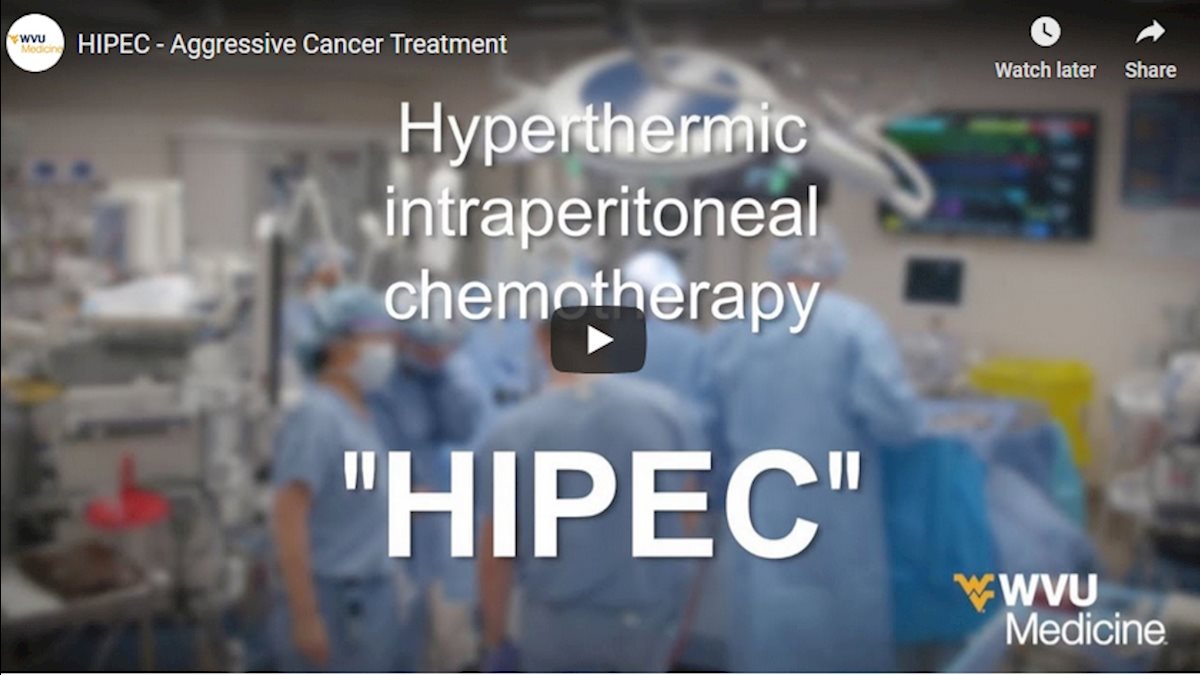 Some cancers are difficult to treat due to where they appear in the body. For some abdominal cancers, intravenous chemotherapy may not work because drugs flowing through the whole body don't penetrate into the peritoneal cavity – the space surrounding your abdominal organs.
One special procedure literally bathes this area with chemotherapy: a special treatment called hyper-thermic intra-peritoneal chemotherapy, or "HIPEC." WVU Medicine surgical oncologist Brian Boone, MD, explains the procedure in this WVU Medicine Health Report.