WVU Medicine named one of Becker's 150 Top Places to Work in Healthcare
Only health system in state and region to make annual list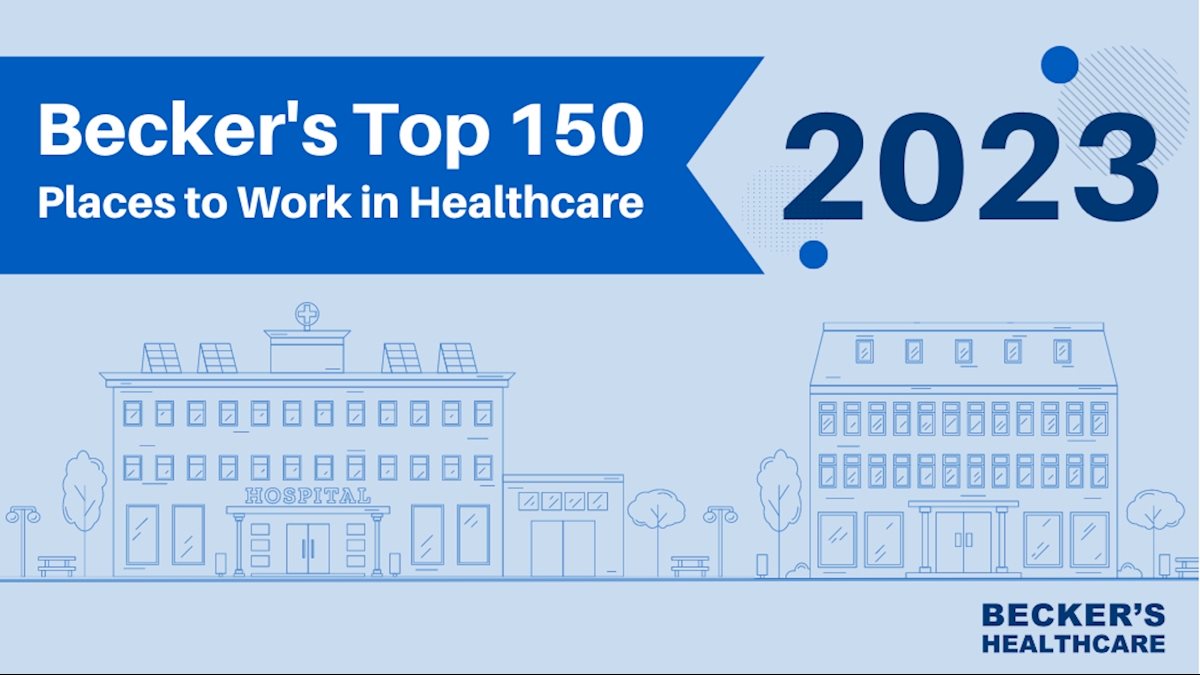 MORGANTOWN, W.Va. – Becker's Healthcare has named WVU Medicine – which employs nearly 30,000 people at hospitals and clinics in West Virginia, Maryland, Ohio, Pennsylvania, and Virginia – to its 2023 list of Top Places to Work in Healthcare. It is the only health system in the state and region to be named to the list.
According to Becker's, the hospitals, health systems, and companies included on this list are exceptional employers, many of which invest in team members' professional development, wellness benefits, and continued education. The list honors healthcare establishments that are committed to advocating for diversity in the workplace, promoting work-life balance, and boosting employee engagement.
"We want to be a leader in the state and region when it comes to pay and benefits packages because we can't provide the world-class care our patients have come to expect from WVU Medicine without the dedication of our highly trained team members," Albert L. Wright, Jr., president and CEO of the WVU Health System, said. "We are honored to be recognized by Becker's for our efforts to attract and retain the best and brightest employees."
The Becker's Hospital Review editorial team accepted nominations for this list. The team also assessed rankings and awards from reputable organizations, such as Forbes. The list is intended to shine a spotlight on hospitals, health systems, and healthcare companies that have a positive impact on the lives of their employees and communities.
"We offer competitive pay and benefits because we want to attract and keep the best employees who will share our commitment to the highest quality patient care. Our benefits packages give employees the opportunity to make individualized elections based on their needs," Leeann Kaminsky, chief human resources officer for the WVU Health System, said. "One of our most unique benefits is the tuition assistance we offer for employees and their children when attending WVU or any other accredited college or university."
The full list features individual profiles of all hospitals, health systems, and companies on the list, and can be read here. The list is not an endorsement of included hospitals, health systems, companies, or associated healthcare providers. Organizations cannot pay for inclusion on this list. Hospitals, health systems, and companies are presented in alphabetical order.
For more information on WVU Medicine, visit WVUMedicine.org. For information on careers at WVU Medicine, visit WVUMedicine.org/Careers.
About Becker's Healthcare
Becker's Healthcare is the go-to source for healthcare decision-makers and one of the fastest growing media platforms in the industry. Through print, digital, and live event platforms, Becker's Healthcare equips healthcare leaders with information and forums they need to learn, exchange ideas, and further conversations about the most critical issues in American healthcare today.