WVU Medicine offering minimally invasive surgical procedure for acid reflux sufferers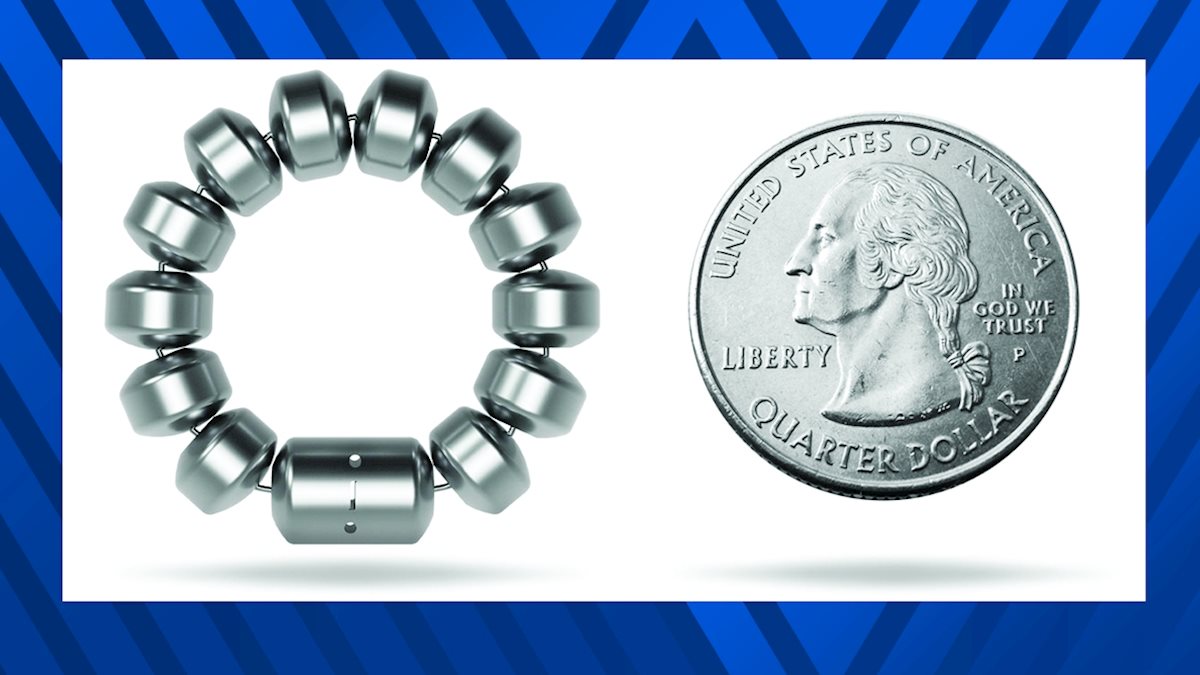 MORGANTOWN, W.Va. – More than 20 million Americans are currently taking medication to control their gastroesophageal reflux disease (GERD), according to the International Foundation for Functional Gastrointestinal Disorders. WVU Medicine is now offering GERD sufferers a more permanent form of relief with the implantation of the LINX® Reflux Management System.
Medications for GERD suppress acid production in the stomach but do not address its cause – a weak sphincter muscle – and cannot prevent reflux. GERD patients can experience daily pain, poor sleep, reduced food tolerance, and limitations on their daily activities. If not properly managed, GERD can lead to serious complications, like stricture (narrowing of the esophagus), Barrett's esophagus, and esophageal cancer.
The LINX device, roughly the same diameter as a quarter, is a small, flexible ring of magnets that opens to allow food and liquid to pass down and then closes to prevent stomach contents from moving up.
"LINX is an innovative minimally invasive approach for the management of the GERD. It is performed through small incisions in an outpatient setting," Ghulam Abbas, M.D., chief of the Center of Thoracic Surgery in the WVU Heart and Vascular Institute and the first provider in West Virginia to offer the procedure, said. "Almost 90 percent of patients don't need to take reflux medication after LINX implantation. It is a better approach than the traditional fundoplication surgery, as it causes less bloating and the patient can belch and vomit if needed as compared to fundoplication."
To date, the LINX device, which received FDA approval in 2012, has been implanted in almost 10,000 patients.

To schedule an appointment, call 855-WVU-CARE.
For more information on the WVU Heart and Vascular Institute, visit www.wvumedicine.org/heart.