WVU resident wins national competition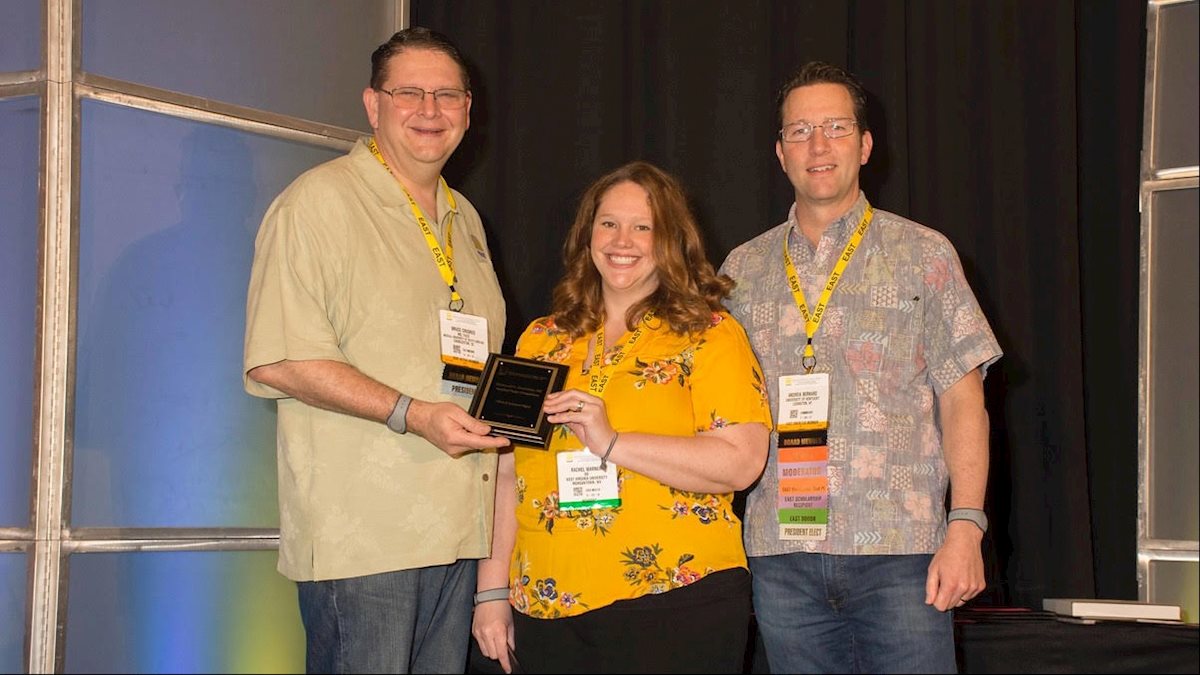 Rachael Warner, DO, a fourth year resident in the Department of Surgery recently won the Raymond H. Alexander MD Resident Paper Competition.
The prestigious competition took place during the Eastern Association for the Surgery of Trauma Annual Scientific Assembly held January 9-13, 2018 in Orlando, Florida. The top ten abstracts submitted to the national meeting were selected to be a part of the competition. A winner is then chosen based on the manuscript, abstract and presentation.
The first resident from WVU to participate in this competition, Dr. Warner presented her manuscript titled: "FVC <1: A Mark for High Risk Patients." Looking at the use of Forced Vital Capacity (FVC) measurements in patients with traumatic rib fractures, the study concluded that patients whose FVC deteriorated while admitted to the hospital were at higher risk for complications and as such require a higher level of care.
"Winning the Alexander competition is an incredible honor," Warner said. "It has allowed our protocol and ideas to be shared with other institutions across the country as well as help bring national attention to the research we're doing at WVU. I am thankful to have excellent mentors here at WVU such as Alison Wilson, MD, who continues to encourage and help me in research, my future career in surgical critical care and life in general."
Established in 1986, the Eastern Association for the Surgery of Trauma (EAST) is a nonprofit organization organized to furnish leadership and foster advances in the care of injured patients. The organization is also dedicated to the study of the practice of surgery of trauma patients by establishing lectureships, scholarships, and foundations to promote, reward and recognize individuals working in the field of injury and injury control.
Several key leaders from WVU are active participants in the overall mission and leadership of EAST including: Alison Wilson, M.D., Daniel Grabo, M.D., who both serve as board members, and Uzer Khan, M.D. who serves as a committee chair.