WVU School of Medicine welcomes M.D. Class of 2025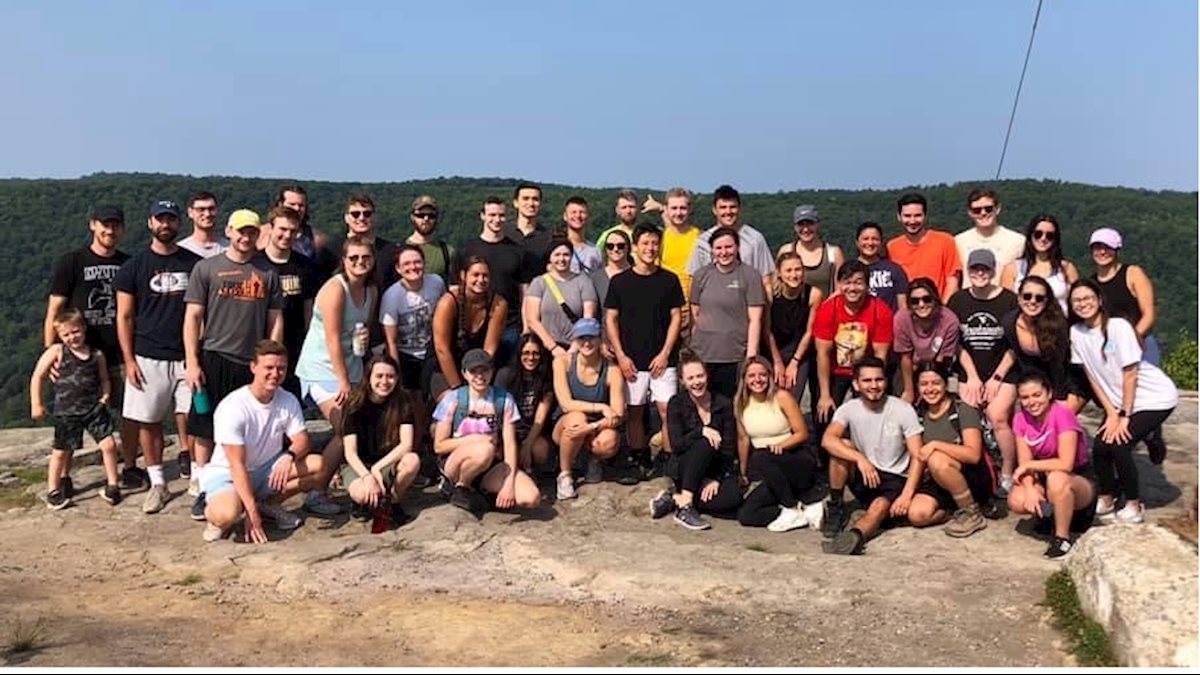 They were deciding where to pursue their medical education during a pandemic, completing interviews through Zoom and wrapping up the previous stage of their education virtually. That said, setting foot on West Virginia University's Health Sciences Campus in person this fall is a momentous occasion in more ways than one for School of Medicine M.D. Class of 2025.
Some members of the class already got a small taste of what makes West Virginia special, kicking off welcome week activities that included a hike to one of Morgantown's more unique viewpoints in Coopers Rock State Forest. But while they get to know each other during the week, faculty are working hard behind the scenes to make sure they start their education out on the right foot.
"Balance and peer support are instrumental to student success. As the students start their academic journey here we want to make sure they grow as individuals in and out of the classroom," said Linda Nield, M.D., the associate dean for Admissions.
Overall, 14 different states and 19 different West Virginia counties are represented. Females slightly outnumber their male classmates, comprising 51% of the class.
Academically, 37% of the class have undergraduate degrees from WVU, and the remainder of the class represent 49 other institutions. Chemistry, biology, biochemistry, neuroscience and pre-med were the top five majors, representing 63% of the class. Other majors, such as economics, business, foreign language and engineering, were represented as well.
Four members of the class have also served in the military.
"Their backgrounds are vibrant and unique, leading me to believe this cohort has a lot to offer the field of medicine and their patients in the future. It's exciting to have everyone together to bond as a class as they start their education this year," said Norman Ferrari, M.D., vice dean for education and academic affairs and professor and chair in the WVU Department of Medical Education.
The Class of 2025 is set to begin their education on the Morgantown campus this August for the first two years of medical school before being assigned to either the Morgantown, Charleston or Eastern campuses to complete their studies and clinical rotations.
First-year medical students participate in the annual Oath of Integrity ceremony where they pledge their loyalty and passion to the field of medicine and their patients, and to their academic duties as students. They also receive a stethoscope from the School of Medicine Alumni Affairs during the ceremony that symbolizes good listening skills are important for physicians and their entry into the WVU School of Medicine family.
For news and information on the WVU School of Medicine, follow @WVUMedSchool on Twitter and Instagram, like the School on Facebook or visit medicine.hsc.wvu.edu.