WVU School of Public Health welcomes new faculty and department chair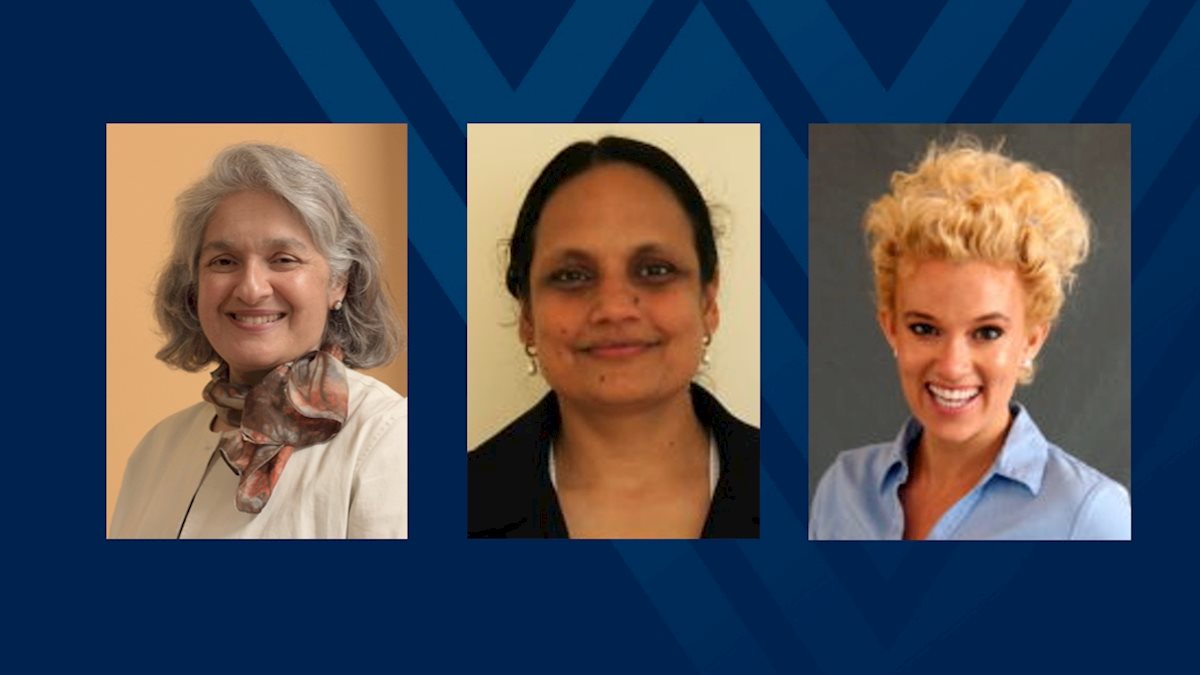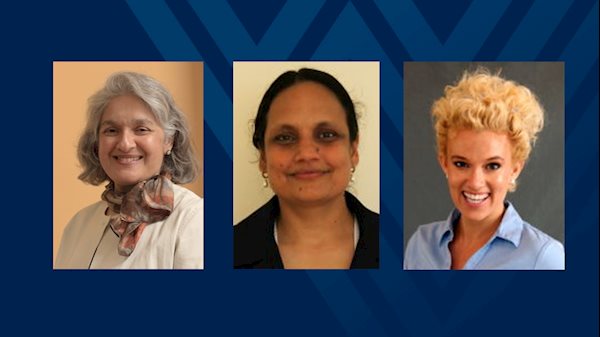 The West Virginia University School of Public Health welcomes three new faculty members this month, including a new department chair.
Dr. Snehalata Huzurbazar, the incoming department chair for Biostatistics, has collaborated with researchers in disciplines ranging from the geosciences to bioinformatics, in addition to developing statistical methodology. She was a professor of statistics at the University of Wyoming since 1995, with breaks in 2004-2005 as visiting scientist at the Institute of Arctic and Alpine Research at CU-Boulder and in Spring 2011 as visiting faculty at the Statistical and Applied Mathematical Sciences Institute (SAMSI), part of the Mathematical Sciences Institutes program of the National Science Foundation. From 2012-2014, she also served as the deputy director of SAMSI, where she developed research programs and workshops and led the charge for education and outreach activities. Huzurbazar also initiated and obtained federal funding to start the STOP Violence Program on the University of Wyoming campus.
Very recently, Huzurbazar was elected a Fellow of the American Statistical Association, the nation's pre-eminent professional statistical society. Fellows are selected based on their contributions to the advancement of statistical science, published works and professional activities, among other criteria.
Huzurbazar earned her B.A. from Grinnell College, M.A. in Economics from Vanderbilt University and her Ph.D. in Statistics from Colorado State University.
Linda Alexander, the associate dean for academic affairs at the School of Public Health, says Huzurbazar is an important addition to the School's leadership.
"Department chairs play a critical role in the School by mentoring faculty and supporting research excellence," said Alexander. "I am very pleased that the Department of Biostatistics will be led by Dr. Huzurbazar, an internationally recognized scholar in statistical science who will bring a wealth of expertise in applied statistics and mathematics to the School of Public Health. Her appointment opens the door for new collaborations and innovations in impactful public health research."
Dr. Ruchi Bhandari will join the School as an assistant professor in the department of Epidemiology. Bhandari, an alumna of West Virginia University and the School of Public Health, earned her M.P.A. with specialization in Healthcare Administration and her Ph.D. in Epidemiology. Her research focus includes chronic diseases and occupational injury and illness.
Prior to her appointment at WVU, Bhandari was an assistant professor in the Department of Public Health at Marshall University in Huntington, WV, where she developed and taught courses in epidemiology, environmental health and public health policy.
"Dr. Bhandari's talent for teaching and mentoring will be of great benefit to the School," said Dr. Tom Hulsey, Epidemiology department chair. "She will be instrumental in helping our program develop partnerships throughout the state of West Virginia."
Dr. Lindsay Allen also will join the School as an assistant professor in the department of Health Policy, Management and Leadership. Allen specializes in health economics, health services research, acute care delivery, and healthcare access and disparities. She earned her Ph.D. in Health Economics and Health Services Research from Emory University and her M.A. in Health Administration and Policy from the University of Chicago.
She is dedicated to community service and has been a volunteer fitness coach in Atlanta since 2015. Allen also is a member of the American Society of Health Economists.
"Dr. Allen's enthusiasm for her work and service will make her an asset to the Health Sciences community," said Dr. Robert Duval, chair of Health Policy, Management, and Leadership. "She will be able to highlight how health policy can make a difference in the lives of West Virginians and find ways for us to be a more effective partner with entities across the state."
School of Public Health Dean Jeffrey Coben says the new faculty members will open doors to new collaborations for both faculty and students.
"The School of Public Health is dedicated to training the next generation of public health professionals and to serving the Mountain State," said Dean Coben. "By bringing on high-caliber faculty members like Drs. Huzurbazar, Bhandari and Allen, we will continue to provide our students access to seasoned practitioners, researchers and experts for a balanced public health education and to build on the important work we are doing for the state's citizens."
CONTACT: Kimberly Becker, WVU School of Public Health, kimberly.becker@hsc.wvu.edu