WVU Student Health Hosts Big 12 Health Directors Conference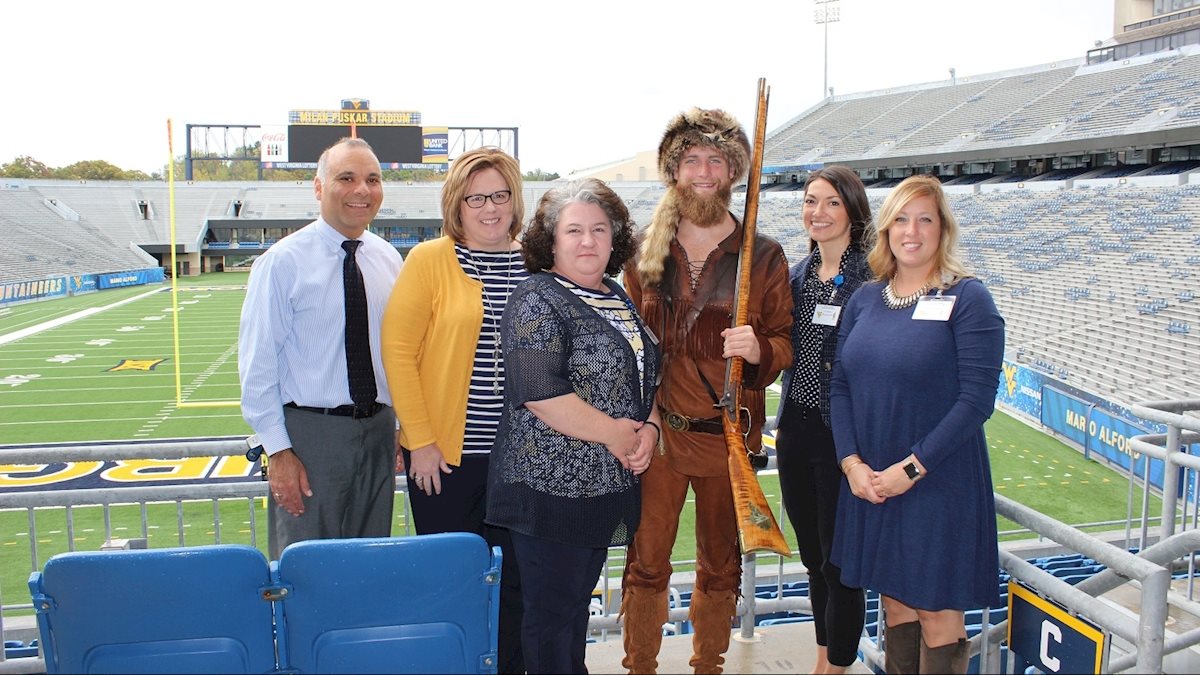 MORGANTOWN, W.Va. – WVU Student Health hosted the annual Big 12 Health Directors Conference on October 22 –24. The goal of the conference was to come together as health directors, advocates, and providers in the hopes of sharing strategies and tactics for improving overall campus health and wellness.
The conference began on Sunday afternoon with a tour of WVU's Student Health and Urgent Care building. Schools in attendance included Baylor University, Iowa State, Kansas State, Kansas University, Oklahoma State, Oklahoma University, Texas A&M, Texas Christian University and University of Texas at Austin.
On Monday, the group met at Touchdown Terrace in Milan Puskar Stadium where they discussed several topics over the course of the day. Topics included everything from alcohol and drug education to providing care for the LGBTQ+ student population.
The conference also hosted some special guests including the Mountaineer Mascot; Ian B.K. Martin, M.D., professor and chairman of the WVU Department of Emergency Medicine; Clay B. Marsh, M.D., vice president & executive dean for Health Sciences; Corey Farris, WVU Dean of Students; and West Virginia University President Gordon Gee.
The guests at the conference learned a lot, shared their experiences, and were happy to find many campus health centers deal with similar and also very unique challenges. The 2018 Big 12 Health Directors' Conference will be held at Kansas State University.
About Student Health
WVU Student Health provides quality healthcare on campus for WVU students. Women's health, flu shot clinics, STI testing and walk-in care are just a few of the services offered. For additional information about Student Health services and special events, contact Chelsea Betts at (302) 249-6732 or via email at chelsea.betts@wvumedicine.org. Follow us on Twitter at: @WVUSHS for updates.
###