WVU Surgery Well Represented at Recent Academic Surgical Congress Meeting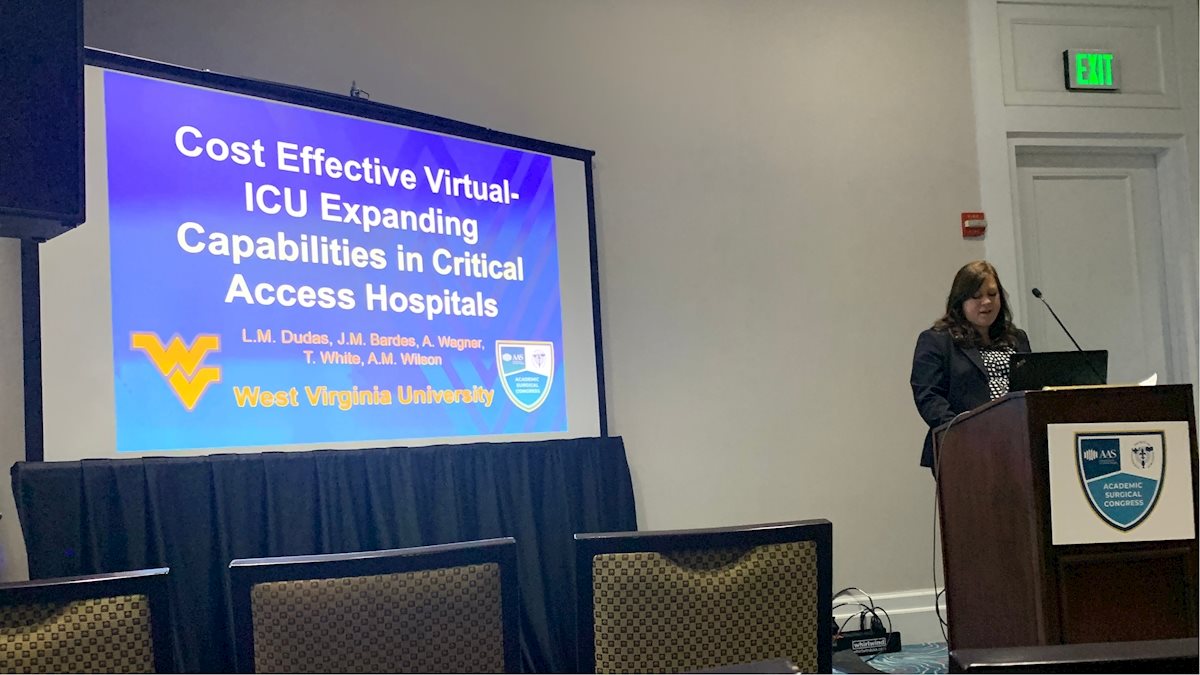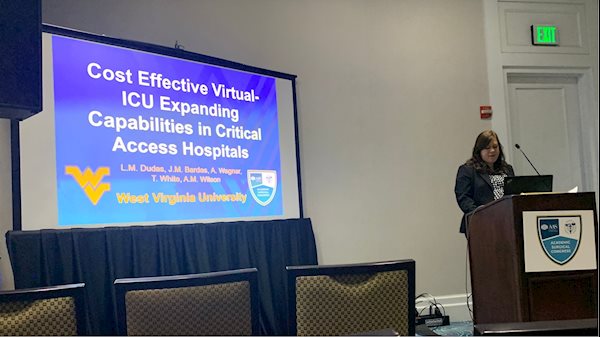 The 15th annual Academic Surgical Congress (ASC) was recently held in Orlando, Florida from February 4-6th. The ASC is the pre-eminent meeting for academic surgical investigators and represents a combined gathering of members from the Association for Academic Surgery and the Society of University Surgeons. Faculty, residents and researchers from the WVU Department of Surgery attended and their contributions are outlined below.
Pavan Rao, a post-doctoral researcher in the lab of Dr. Brian Boone, Division of Surgical Oncology, presented their work identifying a hypercoagulable state in acute pancreatitis using thromboelastography (TEG). Use of this point of care test may allow for risk stratification of patients for thromboprophylaxis and supports further mechanistic studies to identify the etiology of this prothrombotic pathophysiology.
Several research projects from the Division of Trauma and Surgical Critical Care were also presented. Stephanie LeMaster (PGY4) presented work performed with her faculty mentor, Dr. Connie DeLa'o, on the impact of West Virginia State Legislation on narcotic prescribing in trauma patients.
Dr. James Bardes presented a paper "The incidence of pathologic fibrinolysis is doubled in a rural trauma population", which highlighted challenges that rural trauma patients face compared with their urban counterparts due to a long time in transport.
Dr. Lauren Dudas presented research on virtual ICU implementation in a critical access hospital in a podium presentation. Her work demonstrated that through improved local patient retention, increased inpatient census and revenues (ICU and non-ICU) and decreased volume of patients transferred to higher levels of care, out of the system, the Virtual ICU program implementation created financial viability and new jobs for the critical access hospital.
Dr. Dudas and Dr. DeLa'o moderated an oral presentation sessions. Afton Wagner, Clinical Research Coordinator in Trauma and Surgical Critical Care also attended.