WVU Surgical Oncology Research Recognized at American Pancreatic Association Meeting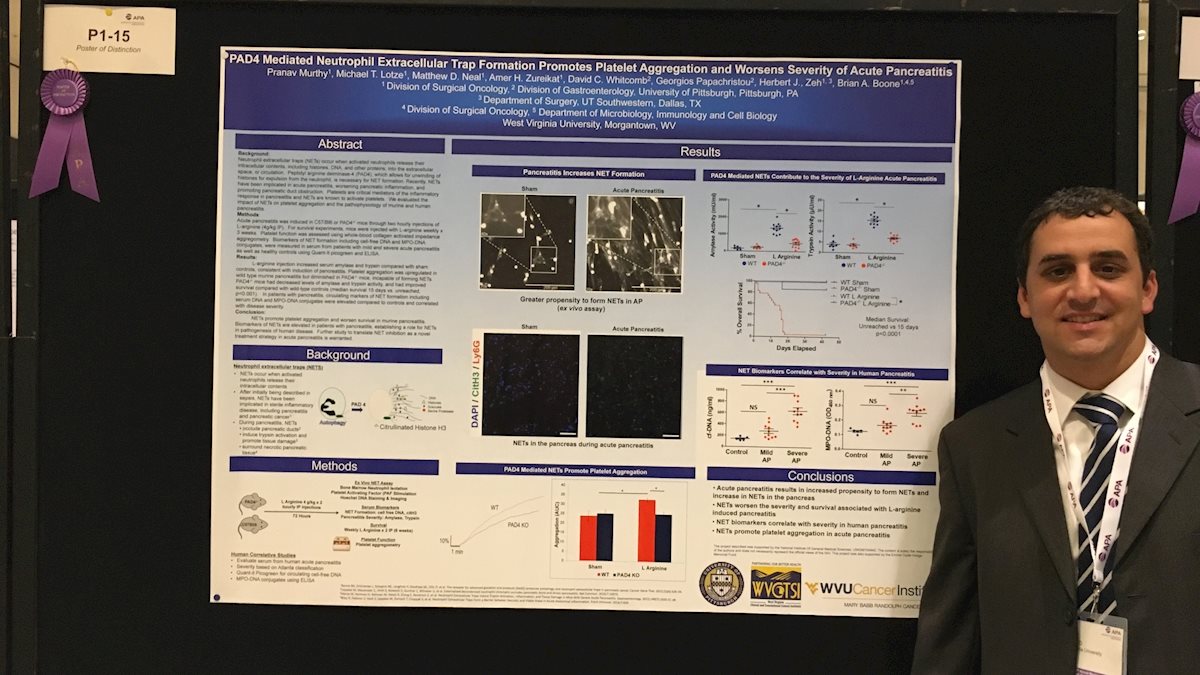 Dr. Brian Boone, WVU Assistant Professor in Surgical Oncology received a Young Investigator Award at the recent American Pancreatic Association meeting in Miami, Florida. He presented his lab's work on PAD4 mediated neutrophil extracellular traps (NETs) in acute pancreatitis and was recognized with a Poster of Distinction, an honor limited to a small number of abstract submissions.
Dr. Boone's research team discovered that neutrophils taken from mice with pancreatitis were more prone to from NETs, a process where activated neutrophils release their intracellular contents into the circulation or pancreatic tissue. Mice lacking a protein required for NET formation, PAD4, have improved severity and survival during episodes of acute pancreatitis. These findings have important implications for development of novel treatments targeting NETs to impact the pathophysiology of acute pancreatitis and improve outcomes for patients with this potentially devastating disease.