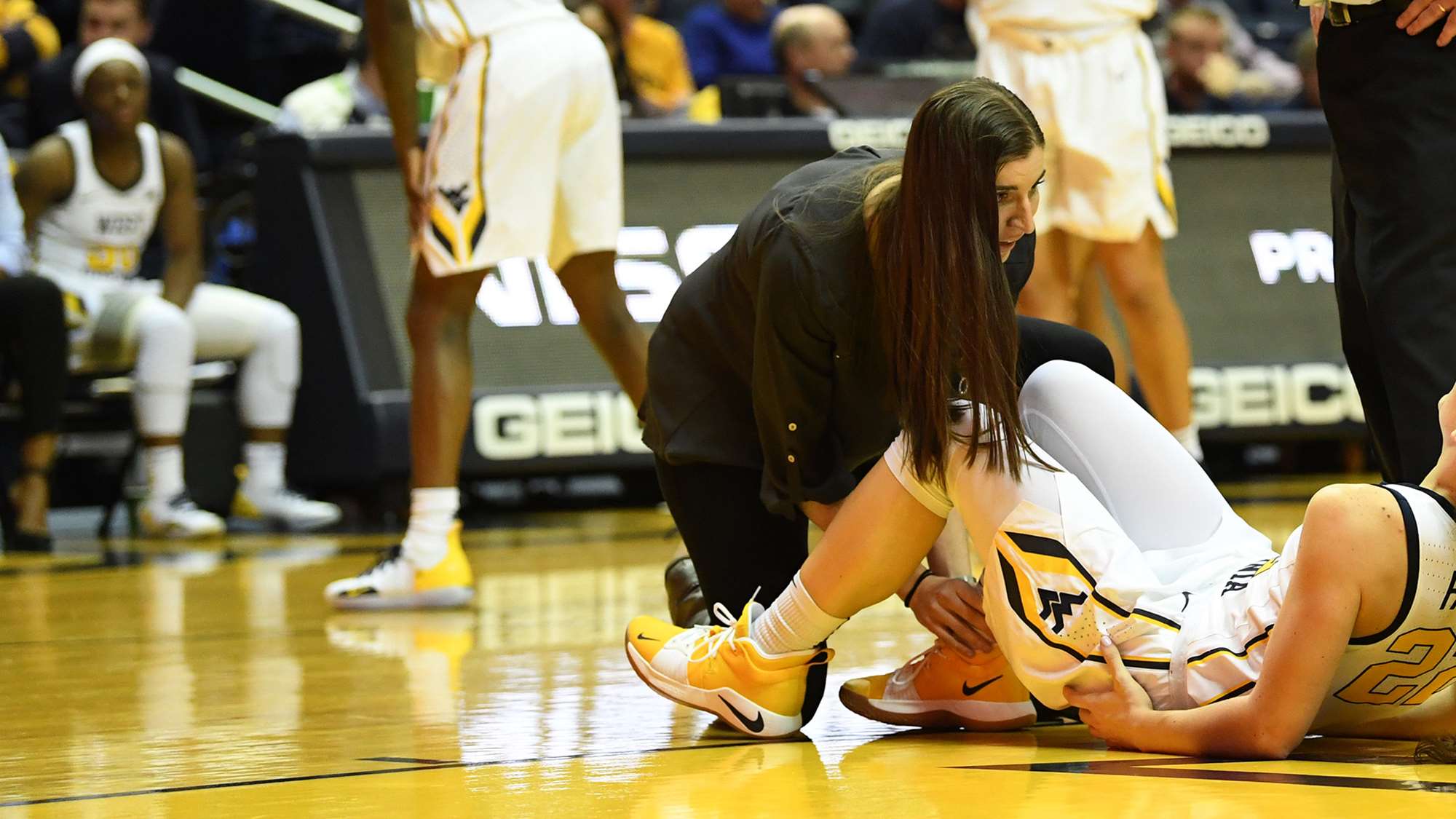 Division of
Athletic Training
Interested in pursuing a career in Sports Medicine? The WVU School of Medicine is excited to announce a new Master of Science in Athletic Training degree beginning June 2020.
TAKE YOUR FIRST STEPS TO BECOMING A MOUNTAINEER
Accreditation
The WVU Athletic Training program is currently accredited by the Commission on Accreditation of Athletic Training Education (CAATE), 6850 Austin Center Blvd., Suite 100, Austin, TX 78731-3101. The program is currently applying to the CAATE for a change in level of degree and is pending approval.