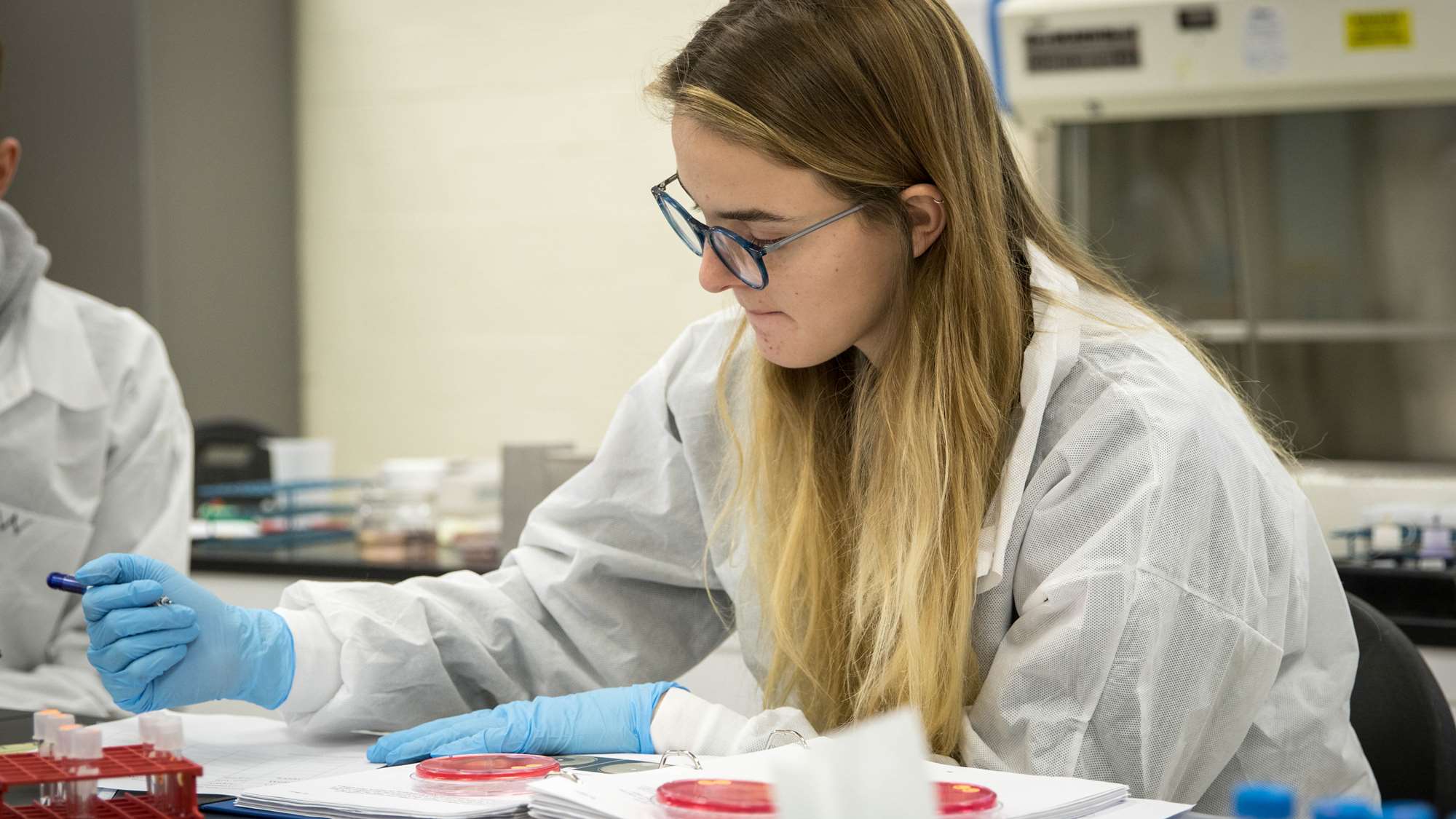 Immunology and Medical Microbiology
Immunology and medical microbiology students will finish their undergraduate degree with an in-depth understanding of how microorganisms cause diseases and how the immune system responds to infections—preparing them for medical school, dental school, graduate school, veterinary school and many jobs in STEM.
Immunology and Medical Microbiology
WVU is the only university in West Virginia and surrounding states to offer a bachelor's degree in immunology and medical microbiology.
As part of the WVU Health Sciences Center, immunology and medical microbiology students work in state-of-the-arts laboratories to study and research the biological processes that enable the body to recognize and respond to bacterial, viral, fungal and parasitic infections. This area of research is known as immunology. Additionally, students study and research the mechanisms by which infectious microorganisms cause disease, or, medical microbiology.
The IMMB program prepare students for a wide range of career and professional school options, including biotechnology, pharmaceutical industries, public health and government agencies. Graduates have an in-depth understanding of how the immune system protects hosts from infectious disease and the consequence of immune system malfunction, which can result in autoimmunity or cancer. Knowledge of the immune system in fully integrated with an excellent understanding of the mechanisms utilized by bacteria, viruses, fungi and parasites to cause disease.