Students
Clinical Facilities
WVU Healthcare facilities include:
OutPatient Clinical Facilities:
Specialized Care Facilities:
Affiliated Facilities:
The 376 bed Ruby Memorial Hospital is equipped with state-of-the-art diagnostic and treatment facilities. Children's Hospital provides comprehensive care for women and children. The Jon Michael Moore trauma Center is a Level 1 trauma center served by an emergency air transportation system. Ruby Day Surgery Center takes advantage of the latest developments in same day surgery care. WVUH Child Development Center supports WVUH employees by providing high quality child care services on site.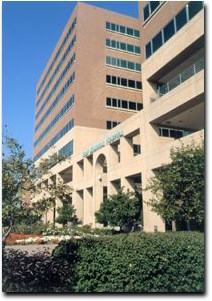 The Physician Office Center is West Virginia's largest multispecialty group practice. More than 200 physicians in over 60 different primary and specialty practices see up to 1,000 patients every day. The POC is owned by University Health Associates, WVU's faculty practice plan. Cheat Lake Physicians, a family health center is located a few miles outside Morgantown. Cheat Lake Physicians is a small, private setting. The Mary Babb Randolph Cancer Center is West Virginia's only comprehensive center for cancer care, prevention, and research. The Health Sciences Building, with more than one million square feet of classroom, laboratory, and office space, houses the Schools of Medicine, Dentistry, Pharmacy and Nursing, Sleeth Family Medicine Center, WVU Dental Clinics and the Betty Puskar Breast Care Center. Chestnut Ridge Hospital is a psychiatric and chemical dependency hospital staff by the WVU School of Medicine's Department of Behavioral Medicine and Psychiatry. HealthSouth Mountainview is private, tertiary facility, providing care to persons disabled by accident, injury, illness, or congenital problems.
Neurology Inpatient Services:
Adult and Pediatric Neurology services are located in Ruby Memorial Hospital. The adult Neurology service has 12 assigned beds and the pediatric neurology service has 5 assigned beds. Patients have a large variety of acute and chronic neurological problems and are referred by physician in surrounding communities, neurology clinic, emergency departments and other services in the hospital. There are close working relationships with neurosurgery, neuroradiology, internal medicine, pediatrics, orthopedics, and psychiatry services. The inpatient adult service has approximately 1,000 direct admissions annually. Neurology maintains an active consultation service with approximately 1,400 consultations annually. These neurological services represent a major teaching resource for the training of neurology residents, residents from other services and medical students.
Neurology Outpatient Facilities:
Neurology clinics meet daily with neurology faculty in attendance. Most patients are referred by community physicians or from other Patient Cares. There are approximately 2800 adult neurology and 700 pediatric neurology new patients per year and 9800 returns patients seen annually. These include patients seen in specialty clinics, Muscular Dystrophy, Dystonia, Headache and Epilepsy. To make an appointment at our clinic call (304)598-6127.
Residents participate regularly in the clinics and follow their own patients throughout the entire three or four year training program. The outpatient service represents the major teaching service for third year medical students during their neurology and pediatric neurology clerkships. Emergency department requests for neurological consultation are seen by neurology residents and faculty.