Future physicians begin their medical school journey at WVU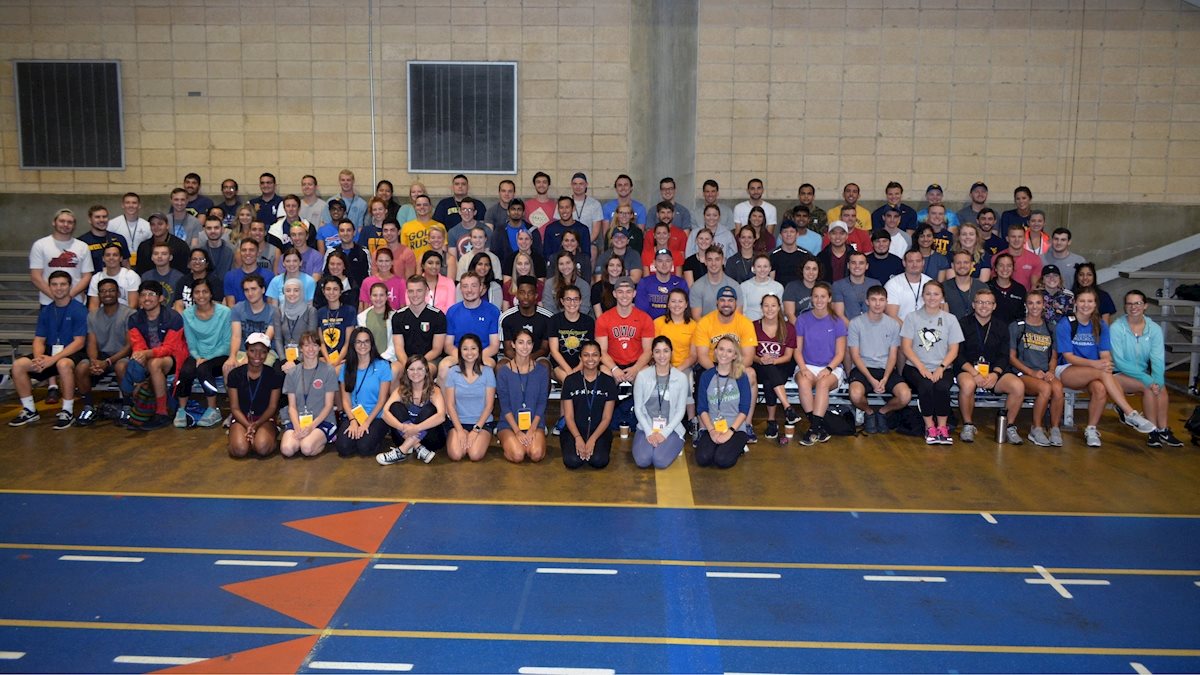 Collaboration is the focus for 120 incoming medical students as they begin their first year of school at the West Virginia University School of Medicine.
"Student success -- much like the success of a physican -- is rooted in the ability to listen, interpret and find solutions," Norman Ferrari, M.D., vice dean for education and academic affairs and professor and chair in the WVU Department of Medical Education, said. "For new students, that's in the classroom or the simulation lab. For physicans, that's likely in the clinic, the hospital or operating suite. Orientation week lays the foundation for skills and attitudes we hope these students fall back on during their journey through medical education and their careers."
The students hail from 11 states and Canada, and represent 25 of West Virginia's 55 counties. And while 61 percent of the class are first-time Mountaineers, 39 percent of the students are WVU undergraduate alumni.
The Class of 2022 is the first class eligible to participate in WVU's new Mountaineer Accelerated Track to Enter Residency. The fast-track curriculum option helps students shave one semester off of their degree. It's one of many specialty track programs which include Culinary and Lifestyle Medicine, Rural and Global Health options.
Seventy percent of the class majored in chemistry, biology or pre-med. While the other 30 percent make up a unique mix of majors – covering everything from environmental studies to music.
Many of these students are no strangers to the healthcare fields; several are firefighters and EMTs, and many have been actively involved with the Amercian Red Cross. One student even helped to create a Red Closs Club as an undergraduate.
The Class of 2022 also includes three veterans, including a special forces medical seargant, a flight medic and an aeromedical evacuation technician.
"Part of the appeal of WVU is that there's plenty of opportunities to get involved inside and outside of the classroom," Dr. Ferrari said.
Many members of the incoming class have worked in athletic departments at their previous institutions as tutors, athletic trainers or coaches.
The Class of 2022 begins studies on the Morgantown campus in August for the first two years of medical school. Students are then assigned to either the Morgantown, Charleston or Eastern campuses to complete the remaining two years of studies and clinical rotations.
As part of orientation activities, medical students participate in the annual Oath of Integrity ceremony where they pledge their loyalty and passion to the field of medicine and their patients, and to their academic duties as students. They also receive a stethoscope that symbolizes good listening skills are important for physicians.
For news and information on the WVU School of Medicine, follow @WVUMedSchool on twitter, like the School on Facebook or visit medicine.hsc.wvu.edu. #WVU2022
-WVU-
cat 8/7/18
CONTACT: Cassie Thomas
WVU School of Medicine, Director of Marketing and Communications
304.293.3412, cassie.thomas@hsc.wvu.edu