WVU cycling advocate to speak at road safety conference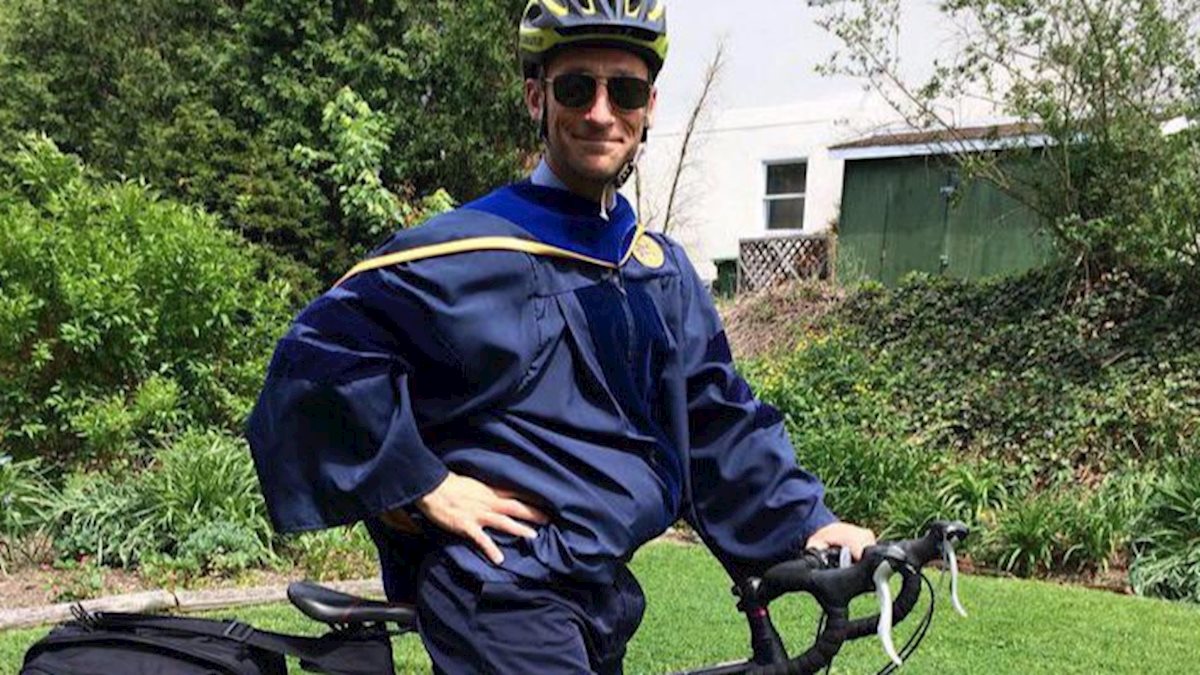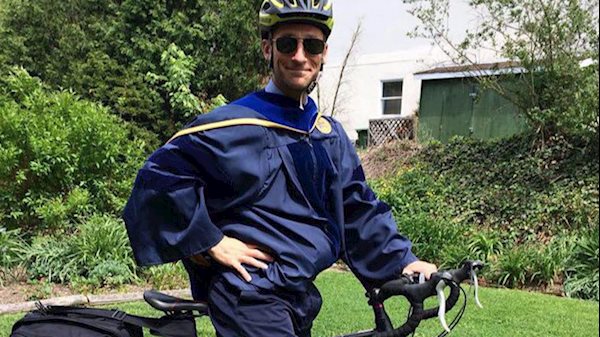 WVU's most passionate advocate for bicycle and pedestrian safety will take his message to a national audience in early December. The Vision Zero conference in Philadelphia will bring together experts and allies from public and private sectors to look at road crashes and how to reduce traffic deaths to zero.
Christiaan Abildso, Ph.D., MPH, assistant professor in the WVU School of Public Health, is both a cyclist and a scientist. "I'll be speaking about how we used pedestrian and bicycle crash data to impact policy in West Virginia," Dr. Abildso said. "We are driven by data. If we know a policy could move the needle for road safety, we have to go after it."
Dr. Abildso's invitation to speak at the Vision Zero conference is a result of a 2012 student project he was a co-precept on, alongside former School of Public Health faculty member Kelly Gurka, Ph.D., MPH. The MPH candidate leading the project, Courtney Newhouse, collaborated with the WVU Injury Control Research Center, WV AARP, and the WVU College of Physical Activity and Sports Sciences.
The Vision Zero initiative started in Sweden, born from the idea that we need to reframe the way we look at road safety. Vision Zero takes the attitude that crashes and road incidents are preventable.
The Philadelphia Vision Zero conference takes place December 3 at the Thomas Jefferson University Hospital.
CONTACT: Olivia Dale Pape; WVU School of Public Health
304.293.0199; olivia.pape@hsc.wvu.edu