Center of Excellence in Addiction Medicine Internship offers students new perspectives, experience in addiction-related treatment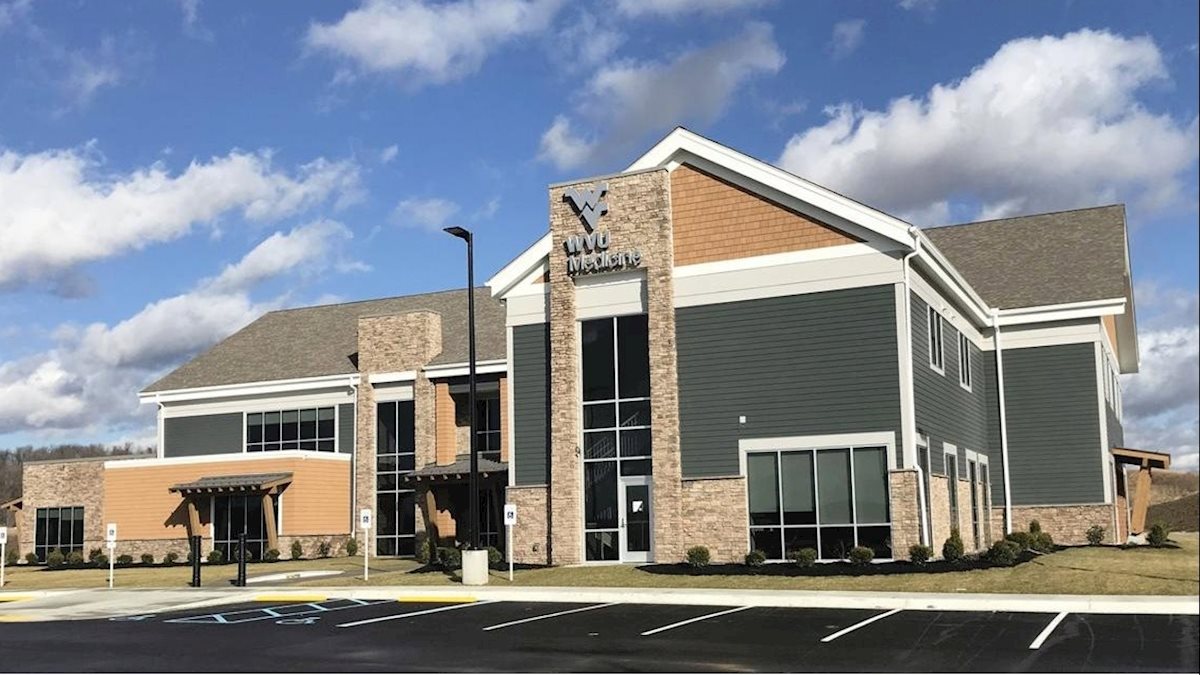 West Virginia University's School of Medicine Center of Excellence (COE) for Addiction Medicine has recently completed its second annual internship in Addiction Medicine with seven students from multiple disciplines.
The purpose of this internship was to work with students to give them experience in addiction-related treatment, get them interested in addiction medicine and to decrease the stigma around addiction. The internship lasted six weeks, during which these seven students observed supervisors within WVU's School of Medicine Department of Behavioral Medicine and Psychiatry and the Comprehensive Opioid Addiction Treatment (COAT) clinic at the Chestnut Ridge Center.
"This internship was beneficial to the students because a lot of them have not had much experience with addiction as it is not taught as widely," said Meghan Tuscano, project coordinator for the COE. "The students got to experience a whole plethora of different types of treatment within addiction medicine and learn how it works because some of them are going into a field where they can specialize in addiction medicine."
During the internship, the students observed tasks based on their discipline. These students observed consultants in the hospital, the dual diagnosis unit, residential facilities, COAT clinics and attended twice weekly didactics provided by Behavioral Medicine and Psychiatry staff and faculty.
"At the end of the internship, we had each student give a presentation on their experience, and every intern talked about how beneficial the internship was to them," said Sheena Sayres, program manager for the COE. "One specific student said she used to have major stigma around addiction, but the internship completely changed her mind set and now she wants to go into addiction medicine. It is really neat to see how the hands-on work we did with a small internship really made a difference."
This specific student said she had a life changing experience through the internship.
"I am an ER nurse of nearly 10 years and have had many negative experiences over the years with substance use disorder patients," said Beth Stiles, a 2021 COE intern. "As a nurse, I always try to bring an open heart and open mind to every patient, but I was not great at connecting, communicating or even advocating for substance users. Over time, I realized that I needed to open myself up to learning more about how to be a better nurse and person. This decision to change my attitude led me to an opportunity with the Center of Excellence."
Stiles said in the COAT clinic, she heard patients in recovery discuss their jobs, families, children and even reaching major milestones because of medication-assisted treatment, therapy and support groups. Oftentimes, their stories moved her to tears.
"Throughout my internship experience, I would have the opportunity to work with providers and patients throughout the stages of recovery. I now know how important my role is to advocate for these patients and do whatever I can do to help them be successful with recovery. Thanks to the COE internship, when I graduate in May 2021 as a nurse practitioner, I plan to work in addiction medicine."
Another student's confidence and knowledge was positively impacted during this internship.
"This internship gave me the confidence to act on my belief that people struggling with addiction are worth fighting for, and the knowledge I needed to implore others to stand with me in this mission," said Emily Hershberger, a 2021 COE intern. "I specifically enjoyed learning the disease process of addiction, and subsequently, how teaching others this information can have an impact at the patient and county level."
The summer 2021 interns are:
Emily Hershberger – Rising second year Medical student
Tanuj Nanda – Rising second year Medical student
Safiyyah Nomani – Nurse Practitioner student
Beth Stiles – Nurse Practitioner student
Helena Garren –Master of Counseling student
Allison Lampinen – Master of Counseling student
Maria Bernardo – Bachelor of Social Work student
-WVU-