Dr. Clay Marsh receives Elbert K. Fretwell Outstanding Educator Award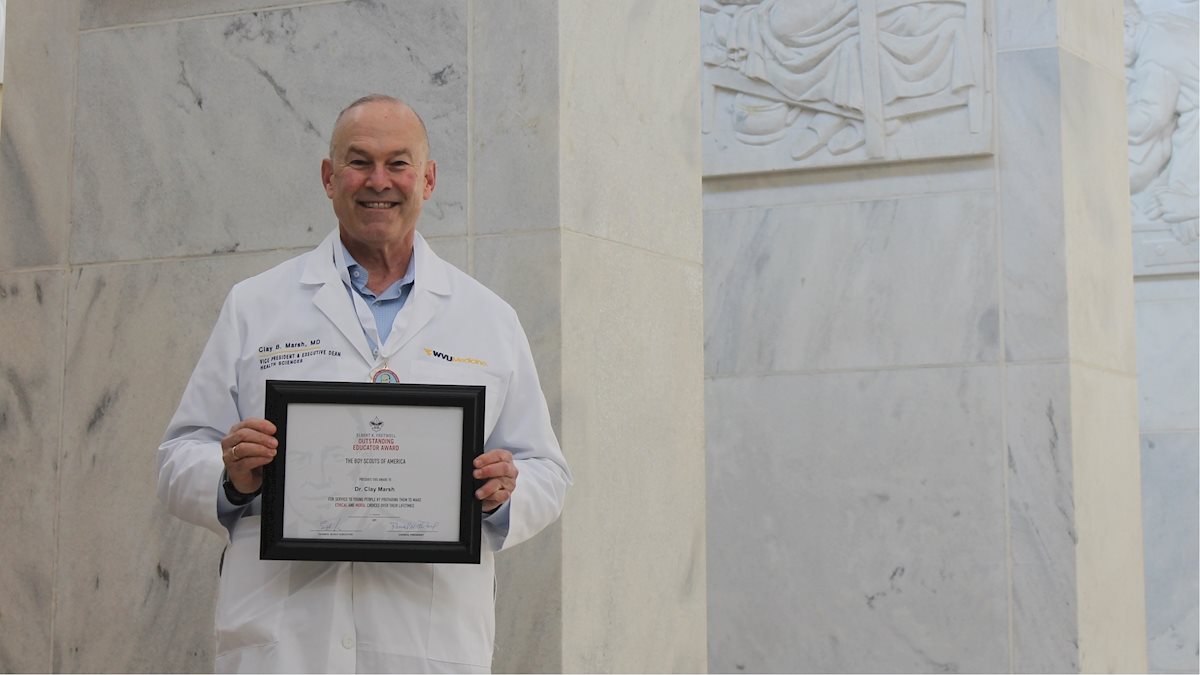 Dr. Clay Marsh receives Elbert K. Fretwell Outstanding Educator Award
The Mountaineer Area Council, Boy Scouts of America awarded Clay Marsh, M.D., Vice President and Executive Dean of the West Virginia University Health Sciences, with the Elbert K. Fretwell Outstanding Educator Award.
Marsh received the award for his role in guiding West Virginia through the COVID-19 pandemic, along with his distinguished career as an educator.
The Fretwell Outstanding Educator Award is presented by local Scouters to teachers, educational support staff, and school administrators who instill Scouting values in their students and community.
Marsh was honored during a virtual ceremony on Nov. 19. Mountaineer Area Council Scout Executive and CEO Scott Hanson, along with Dr. Bill Ramsey, Associate Vice President and Chief Collaboration Officer, WVU Health Sciences presented Marsh with the award.
Additional Fretwell Outstanding Educator Awards were presented to Lucy Godwin, Beverly Elementary School and Jaime Ford, East Fairmont High School. The evening culminated with awards presented to Mon Health System as Distinguished Corporate Citizen and Ben Hardesty as Distinguished Citizen. Ben Hardesty was also recognized with the National Outstanding Eagle Scout Award.
The event raised over $90,000 in support of local Scouting programs in north central West Virginia.