Feed our Brains program assists with COVID-19 outreach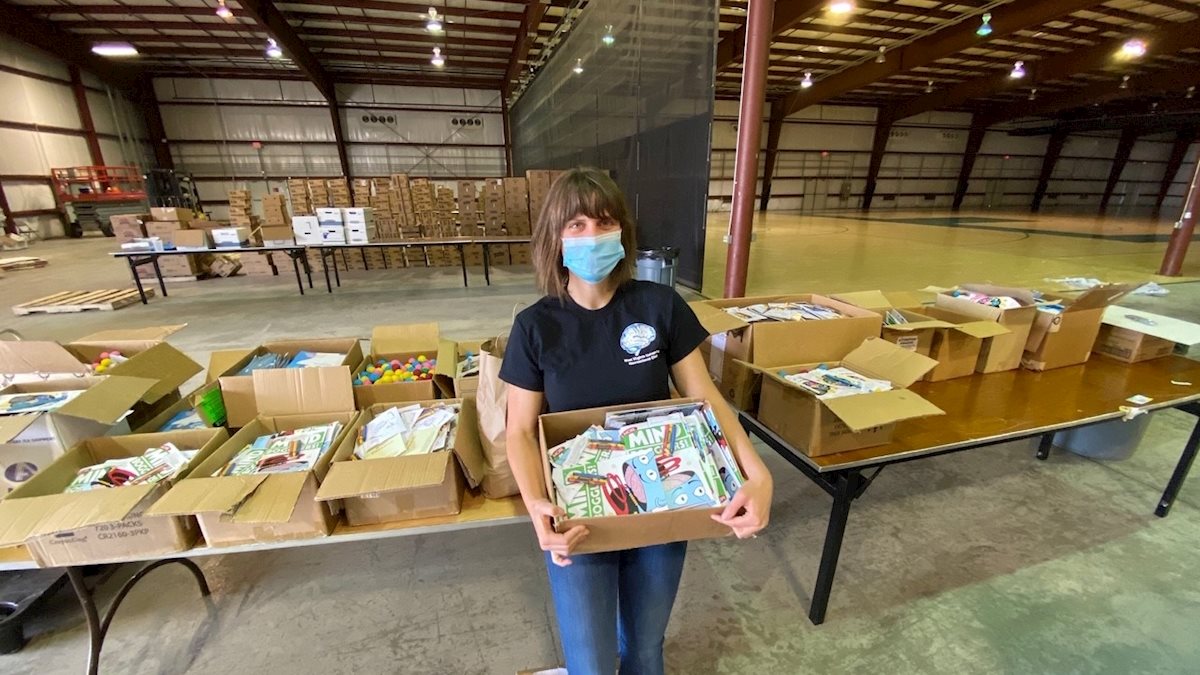 Learn how 2,300 Monongalia County school children helped expand their knowledge of neuroscience during the COVID-19 pandemic with the help of "Feed Our Brains," a program of the WVU Department of Neuroscience.
"Feed Our Brains" team leader Elizabeth Engler-Chiurazzi, Ph.D., along with lab members Deborah Corbin and Brishti White, and Engler-Chiurazzi's mother and 6-year-old daughter assembled the packets.
The group then coordinated with Brian Kiehl of Mon County Schools on the distribution.
For more information about Feed Our Brains, visit the Department of Neuroscience website.