Former WVU neurosurgeon Dr. Robert 'Bob' Nugent remembered for his devotion to patients and students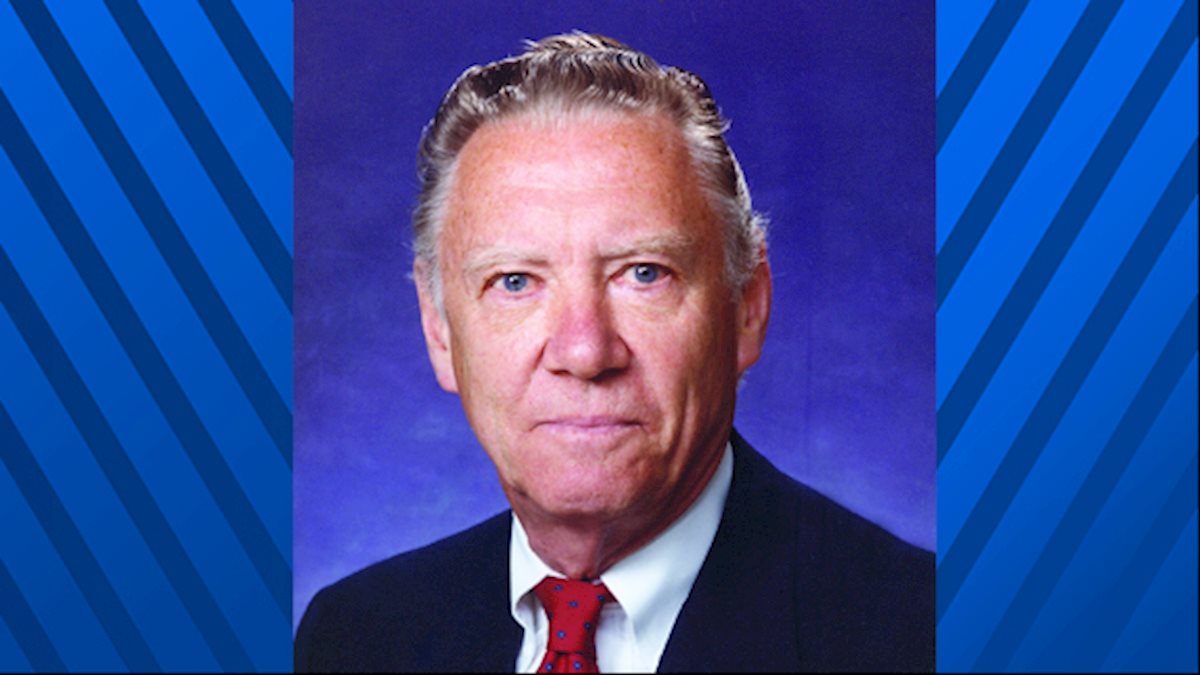 G. Robert "Bob" Nugent, M.D., who joined the faculty of the WVU School of Medicine in 1961, died Oct. 31 at his home in Morgantown.
In the 1960s, he was one of the first neurosurgeons to treat patients in what was then the new University Hospital.
"Dr. Nugent devoted his entire adult life to his patients, the students and residents he trained, and the profession of medicine," said Clay Marsh, M.D., WVU vice president and executive dean for health sciences. "He was one of the founding team that created our medical school in the 1960s, a leader among the faculty for decades, and earned the respect of his peers across the country. One of the reasons we have such a strong neurosciences program today - both in the care of patients and in research -- is that he had the vision, long ago, that Morgantown could be a center of excellence in the study and treatment of brain diseases."
He served the university without interruption from that time until his death this week at age 95. During his tenure, he led the Department of Neurosurgery for 15 years (1970-85); helped establish and led for nine years the faculty practice plan, University Health Associates; and served as team physician for the WVU football team for several decades.
"It is devastating to lose my friend and partner of these past 15 years," said Charles L. Rosen, M.D., Ph.D., who currently holds Dr. Nugent's former post as chair of the Department of Neurosurgery in the WVU School of Medicine. "It is with his advice and counsel that so many great things have happened during my time as chairman. He will be missed."
There will be a celebration of his life at the WVU Erickson Alumni Center at 1 p.m. Sunday, Nov. 13.
Hastings Funeral Home in Morgantown is in charge of arrangements.
The Department of Neurosurgery has been actively seeking support to honor the memory of Dr. Nugent by endowing a chair in his name. For more information, please contact the department office.
---
John Antonik in WVU Athletics shares a memoir here: http://www.wvusports.com/page.cfm?story=31121.
MetroNews story: http://wvmetronews.com/2016/11/02/doc-nugent-made-a-difference-at-wvu-and-world/.