Grant will help WVU Medicine identify HIV, Hepatitis C patients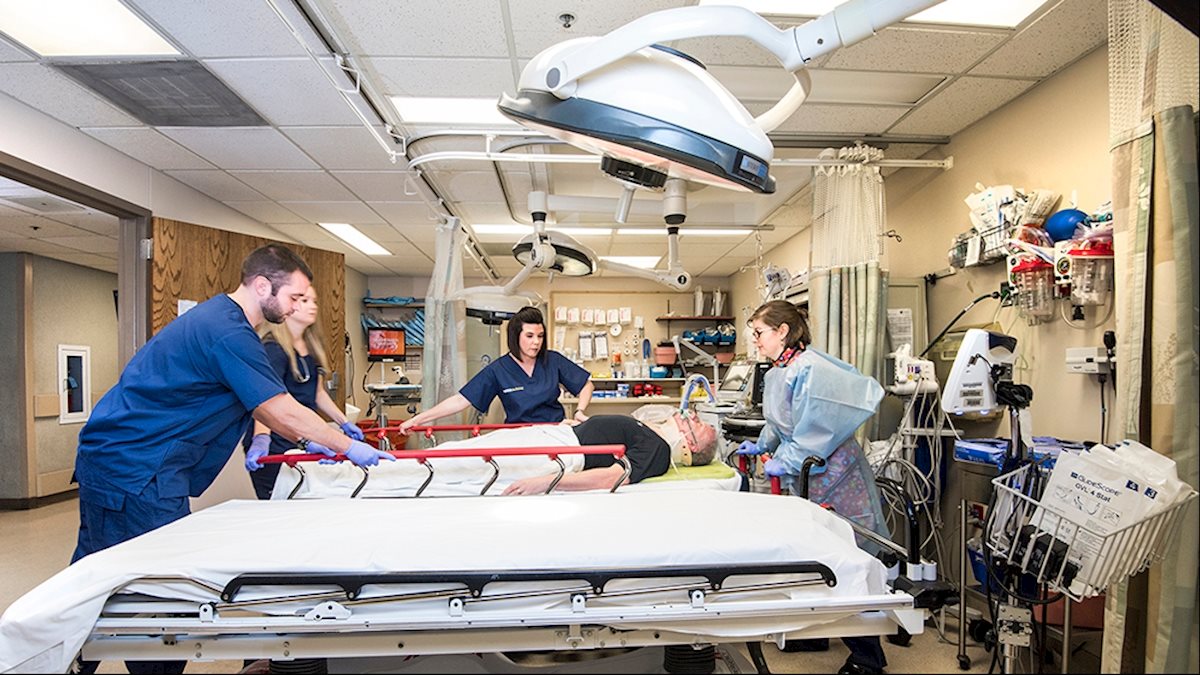 MORGANTOWN, W.VA. -- The WVU Medicine Department of Emergency Medicine has been awarded a four-year, $1.375 million grant from Frontlines of Communities in the United States (FOCUS) to identify and link to care patients infected with HIV and hepatitis C (HCV) at several WVU Medicine clinical sites.
The rates of HCV infections are climbing in the U.S., according to the Centers for Disease Control and Prevention (CDC), with many health professionals describing the increase as an emerging public health crisis. Research suggests that the increase in HCV could be linked to the increase of injection drug use throughout the country.
Because West Virginia has been hit hard by the opioid epidemic, identifying patients with HIV and hepatitis C is crucial to improving the overall health of the state. Testing at WVU Medicine is underway in the J.W. Ruby Memorial Hospital Emergency Center, the Chestnut Ridge Center's Comprehensive Opioid Addiction Treatment (COAT) Clinic, WVU Student Health, and in WVU Medicine's two Morgantown-based urgent care centers.
"The FOCUS partnership, in many ways, is our Department's vision in action – bolstering the standing of the Department, while directly benefiting West Virginians," Ian B.K. Martin, M.D., M.B.A., professor and chair of the Department of Emergency Medicine and principal investigator on the FOCUS grant, said. "We leveraged departmental expertise and infrastructure to win this competitive grant, and in doing so, we have already increased our Emergency Department-based HIV and HCV testing by more than 5,000 percent."
"With this ramped up testing, we have enhanced the care of West Virginians through increased detection of the diseases and linkage to care. In recognition of this work, we have been invited to discuss our efforts at various national venues."
A team from the Department of Emergency Medicine was recently invited to give an oral presentation, based on the abstract titled, "Killing Two Birds with One Stone: Using the Electronic Medical Record to Scale-up Testing for HIV and Hepatitis C Virus in an Appalachian Setting," at the sixth International Conference on Viral Hepatitis in Chicago.
Along with Dr. Martin, the team included: co-investigators Carmen Burrell, D.O., and Judith Feinberg, M.D.; Stephen Davis, M.P.A., M.S.W., interim vice-chair for research and scholarship in the Department of Emergency Medicine; Owen Lander, M.D., medical director of the J.W. Ruby Memorial Hospital Emergency Department; Valerie Boley, B.S.N., director of WVU Medicine Emergency Services; and Department of Emergency Medicine staff members Mindy Sharon, Julie Nist, and Justin Burns.
Davis noted the importance of testing to inform those who did not know they were infected or at risk and the difference it can make in their life.
"Currently, West Virginia ranks second in the nation in the rate of acute HCV infections," he said. "A substantial proportion of these infections are acquired through injection drug use and needle sharing, which increases concern over possible co-infection with HIV. In addition to helping prevent disease transmission through early identification, our program also links patients to care, which is now more important than ever given that HCV is largely curable, and HIV can be managed as a chronic condition."
WVU Medicine will share the model it developed for this type of screening process with other clinical sites and settings around the state and region, Davis said.
"Ultimately, we believe that scaled-up, electronic medical record-based screening and linkage to care will reduce morbidity and mortality associated with HCV and HIV in both West Virginia and other rural states grappling with the current opioid epidemic," he said.
FOCUS is an initiative of Gilead Sciences, Inc., which was created in 2010 to address the issue of HIV/AIDS transmissions and to inform those who did not know they were infected or at risk. In 2013, FOCUS also added hepatitis C testing per recommendation from the CDC and by the United States Preventive Services Task Force. The main goal was to make HIV and HCV screening a standard of care and to change public perceptions as well as overcome stigma that may have discouraged this type of testing.
Gilead Sciences, Inc. is a research-based biopharmaceutical company that discovers, develops, and commercializes innovative medicines in areas of unmet need. As a leader in developing therapies for HIV and chronic hepatitis C virus infection, Gilead is committed to helping ensure access to life-saving screening and care services for people who could benefit from them.