Immunology and Medical Microbiology snags honors at Undergraduate Spring Symposium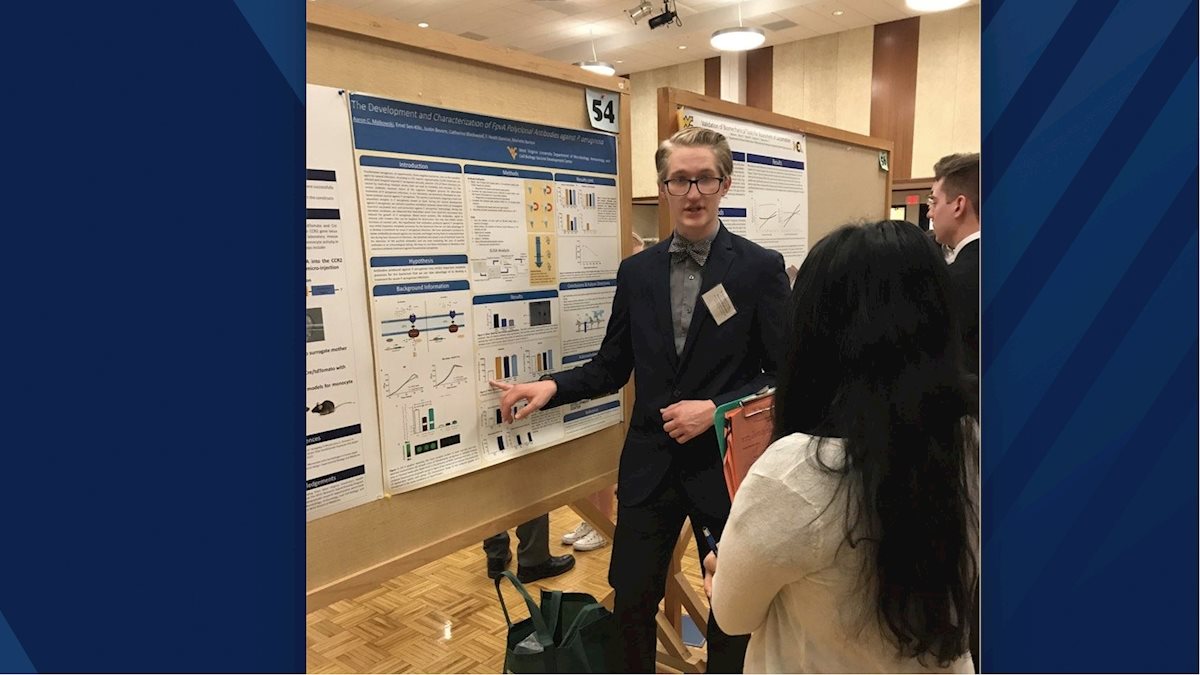 Immunology and Medical Microbiology student Aaron Malkowski placed third in the Health Sciences Poster Presentations category, in the third-annual WVU Undergraduate Spring Symposium.
The title of his presentation was, "Optimizing Protocols for the Development of Polyclonal Antibody Treatments Against Pseudomonas aeruginosa." Aaron C. Malkowski,* Emel Sen-Kilic, Justin Bevere, Catherine Blackwood, and Mariette Barbier.

Aaron is a junior from Mount Holly, NJ, working in the lab of Mariette Barbier, Ph.D. He is also a student ambassador for the WVU Office of Undergraduate Research and participated in the pilot (2017-2018) Research Apprenticeship Program.